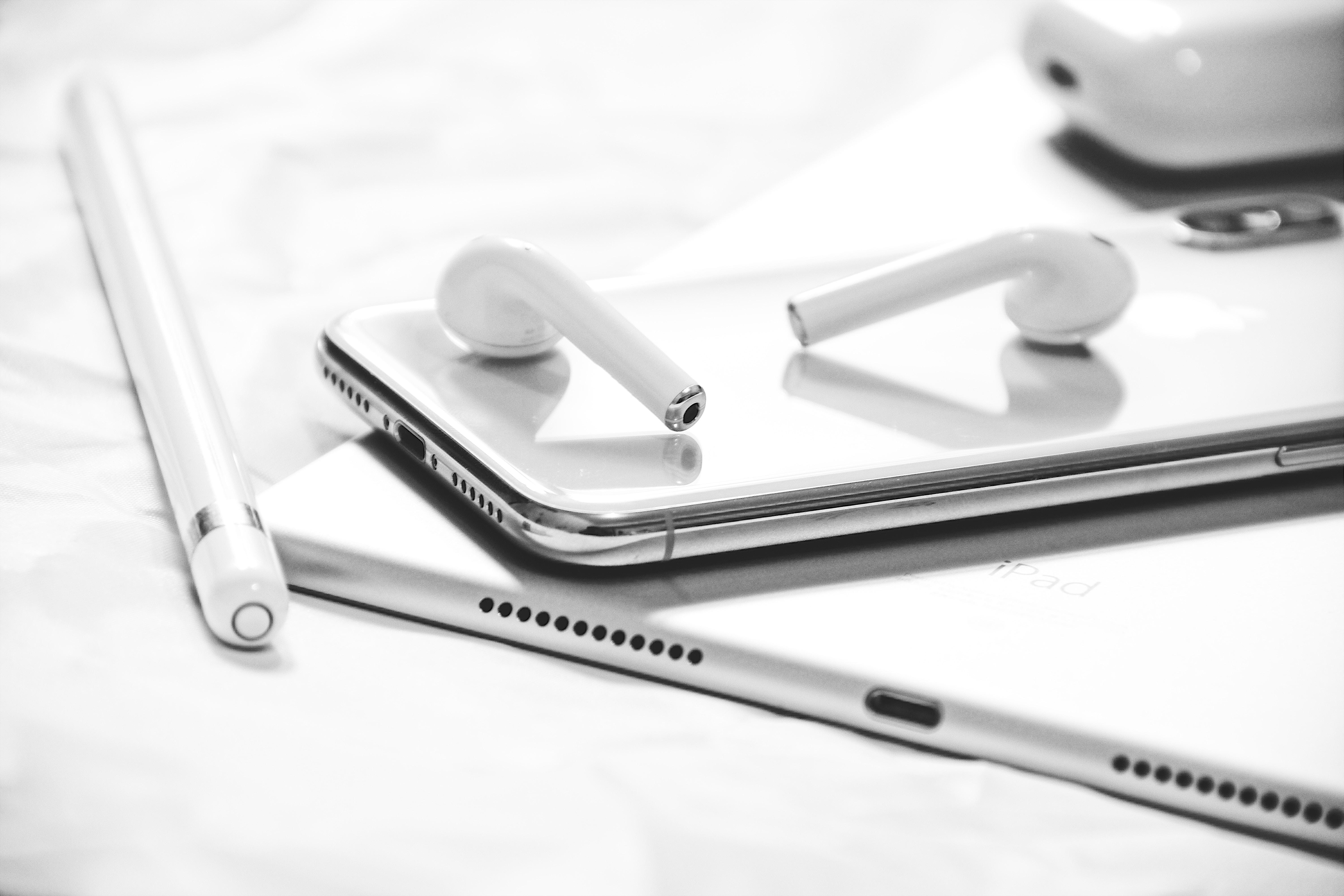 AirPods Face Stiff Competition: Should Apple Worry?
By Namrata Sen Chanda

Sep. 24 2019, Updated 1:10 p.m. ET
Apple (AAPL) AirPods have a new competitor, and it's none other than Amazon's (AMZN) Puget. Earlier this year, Amazon indicated that it was working on a new AirPod-like product. However, it's now announced plans to position the product as a health device. The new Amazon earbuds will have Alexa built in and will have various fitness features, such as those that track pace, distance run, and calories burned. One of the most striking features of the new Amazon device is its pricing. At $100, it's quite an affordable alternative to Apple AirPods, which come in at about $159.
Article continues below advertisement
Amazon is also working on better audio quality for its earbuds. The earbuds will, however, lack cellular connectivity and will need pairing with an iPhone or Android device. This is Amazon's first attempt in the health monitoring space, and the new earbuds will compete with the Apple Watch 5. Amazon will release the new product, code-named Puget, at its annual hardware event scheduled for September 25.
How vital is AirPod for Apple?
AirPods may be a small subsegment for Apple, but they have huge potential. The iPhone business has been losing its luster for a couple of quarters. Therefore, Apple now depends on its Services and Wearables segments to offset the decline. On an earnings call earlier this year, CEO Tim Cook stated that AirPods are "a runaway success."
Though AirPods' contribution to Apple's revenue is minuscule, they have a high gross margin. Wedbush analyst Dan Ives estimates that the cost of production of AirPods is $59–$69, so by selling them for $159, Apple is earning a profit of $90–$100. This translates to a 56%–62% gross margin, putting them in the same league as the iPhone and the Services segment. Experts believe that Apple's AirPods business is still in its nascency but has the potential to have the same market impact as the iPhone in the long run.
The company's Wearables segment is snowballing and has outpaced the iPad business. Of course, AirPods make up just part of the segment, but they're a critical product for Apple.
Article continues below advertisement
Competition for AirPods intensifies
According to Counterpoint Research, in 2018, Apple AirPods commanded 60% of the total market share and were far ahead of competitors such as Jabra Elite, Samsung Gear, and Bose SoundSport. The research further indicated that North America was the biggest market for wireless "hearables," closely followed by the Asia-Pacific (excluding China). It wouldn't be wrong to say that AirPods have inspired many wireless earbud competitors in the market. In Europe, new brands such as Vigoshop, HolyHigh, and Arbily are positioning themselves against Apple AirPods.
Joining the party is Microsoft (MSFT), as tech news site Thurrott reported earlier this year. As per sources, Microsoft is planning to launch earbuds, tentatively called "Morrison." These earbuds will be powered by Microsoft's virtual assistant, Cortana, and noise-cancellation technology.
Liz Lee, a Counterpoint analyst, has indicated that Apple's market share could slip further amid growing competition.
Article continues below advertisement
Should Apple worry about rising competition?
Apple already has the early mover advantage in the wireless hearables segment. It launched its AirPods in 2016 and has been a market leader ever since. Hence, I don't believe increasing competition or the entry of big names such as Amazon or Microsoft will have any visible impact on Apple's AirPods business.
According to a report by MarketsandMarkets, the hearables market is expected to be worth $23.24 billion in 2023 and to grow at a compound annual growth rate of 9.98% from 2017 to 2023. This market is growing quickly, and Apple will benefit from it in the long run. It may lose some of its market share due to the presence of multiple players, but it should continue to see growth in AirPods sales.
Apple has already announced its plans for the second generation of its AirPods, which are likely to release in 2020. Bloomberg reported that these new AirPods might have water resistance and noise cancellation. It's evident that Apple is continuously working on enhancing its offerings to maintain its position.
It will be interesting to see how the market responds to Amazon's and Microsoft's upcoming earbuds. We also need to see if Apple changes its pricing strategy or includes health and fitness features in its updated AirPods.
Apple stock closed in the positive territory at $218.72 on September 23, while Amazon slipped 0.5% to close at $1,785.30. Microsoft also slid 0.2% and closed at $134.14 yesterday. The stock was trading just 2.2% below its 52-week high.