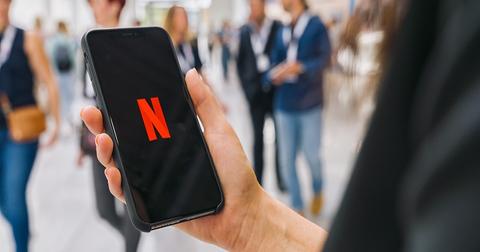 Netflix Sees Another Benefit of the Obamas' Content Deal
By Ruchi Gupta

Updated
In 2018, Netflix (NFLX) signed former US President Barack Obama and former First Lady Michelle Obama to supply it with original content across a range of categories, including shows and documentaries. The Obamas' first production for Netflix, a documentary called American Factory, arrived on Netflix last month. American Factory depicts the struggles at an auto glass factory run by Chinese investors in the US.
Article continues below advertisement
As we discussed, the documentary quickly sparked political debate. Republicans viewed the documentary as a Democrat-led attack on President Donald Trump's administration. Under Trump's presidency, the US-China relationship has mostly been characterized by disputes. For example, the Trump administration has imposed import tariffs on hundreds of billions of dollars' worth of Chinese goods. China has responded in kind as the countries struggle over their trade balance issues. Trump has also accused China of stealing US intellectual property.
Additionally, this week, the politics around the Netflix content deal with the Obamas heated up. President Trump suggested that the US House of Representatives, which Democrats control, should investigate the Obamas' deal with Netflix. A lot of related discussion has been happening on social media.
Free publicity for Netflix in the Obama deal debate
In a way, the political noise around Netflix's content deal with the Obamas could be good for the company. Why? It's free publicity.
Netflix spends billions of dollars every year to advertise its shows and movies in a bid to draw more subscribers. In 2018, for instance, Netflix spent $2.4 billion on marketing, up 65% from the previous year, according to Variety. Netflix's marketing costs will rise to $2.9 billion this year, according to the report.
Article continues below advertisement
We believe the loud political debate around the Obama deal could help Netflix. Increased discussion could get the word out more broadly about its content and programming. This free marketing couldn't come at a better time for Netflix. In the next few months, it will face increased competition in the video streaming market. Disney (DIS) and Apple plan to launch their Netflix-competitive video services in November. Both are leaning on great programming and competitive prices to attract subscribers. They're also likely hoping to entice some of Netflix's customers.
As we've discussed, Disney's video streaming service, Disney+, could be a hit, as many Americans have shown interest in it. A hit Disney+ launch could be a blow to Netflix, which has the most to lose to the competition. Both Disney and Apple have priced their services below Netflix's plans in strategies that look aimed at undercutting Netflix.