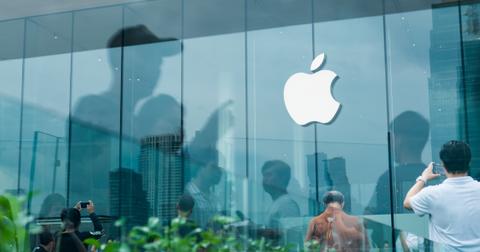 AAPL Ecosystem is Growing Fast, Growing Good
By Adam Rogers

Updated
Last year, Apple (AAPL) was the first publicly listed company to be valued at a trillion dollars. The tech giant has been an innovator since its inception and has disrupted almost every segment it has gained a foothold in.
We know that company co-founder Steve Jobs always spoke about creating an Apple ecosystem. He envisioned a company with products that will lock customers into its ecosystem. And AAPL has been quite successful in doing so.
Article continues below advertisement
Diversifying revenue pays off
AAPL has been banking on its iPhone for several years to drive revenue growth. We have seen here how Apple is trying to move away from its flagship product. The company wants to diversify its revenue base. While the iPhone accounted for 66.3% of sales in 2015, the device accounted for around 48% of sales in the June quarter.
Global smartphone sales have matured. It has fallen for three consecutive years now. iPhone sales have fallen in the last two consecutive quarters, but this should not worry investors. However, AAPL will always have a loyal base of customers for its devices, especially in developed markets.
The growth in services is vital for Apple. The services business has gained solid ground over the years and accounted for almost a quarter of all sales last year. While AAPL launched three new iPhones in its annual event last week, it also unveiled the Apple TV+ and Apple Arcade. That got investors excited.
Apple TV+ is a subscription platform and Apple Arcade is a gaming subscription service. Both the services are priced at $4.99 per month. So, they should gain significant traction over the years.
Article continues below advertisement
AAPL focuses on entertainment
When you think about Apple, you think of a technology giant. But the Apple ecosystem is attracting customers and capturing their imagination by gaining momentum across entertainment avenues. Apple has entered the online streaming space with the Apple TV+, which is valued at billions of dollars. Reuters estimates video streaming to reach $83.4 billion by the end of 2022. Similarly, while subscription gaming is starting to interest players, AAPL will benefit from the overall double-digit growth in global gaming over the next few years.
Apple Music bought back a dying industry to life. It is one of the most popular music streaming platforms and has a user base of over 60 million. It looks like AAPL has three popular entertainment avenues covered. Further, Apple TV+ is a streaming device where customers can pay for subscription services and is another high growth segment.
The Apple TV+ and Apple Arcade will be available across devices like the iPhone, iPad, MacBook, and Apple TV+. If state-of-the-art AAPL products attracted buyers, these entertainment services will definitely give a boost and complement product sales going forward.
Apple Pay and Watch are hugely popular
Apple Pay is the company's payment application. In the June quarter, AAPL launched the Apple Pay payment card in China for DiDi which will drive growth a lot higher. Apple Watch already leads the wearables market while the AirPods are experiencing strong demand.
New products and services are helping AAPL offset revenue decline from mature business lines. Though slowing iPhone sales will result in a 2.6% sales decline for 2019, analysts estimate revenue to grow by 4.5% in fiscal 2020 (ending in September).
Some doubted Apple's ability to sustain growth after Steve Jobs's death in October 2011. But AAPL has continued to launch path-breaking products and services. There have been some misses, such as Apple Maps, but AAPL continues to create shareholder wealth as well as enhance customer value.
The Apple ecosystem is successfully locking in customers. Somewhere Steve Jobs is impressed.