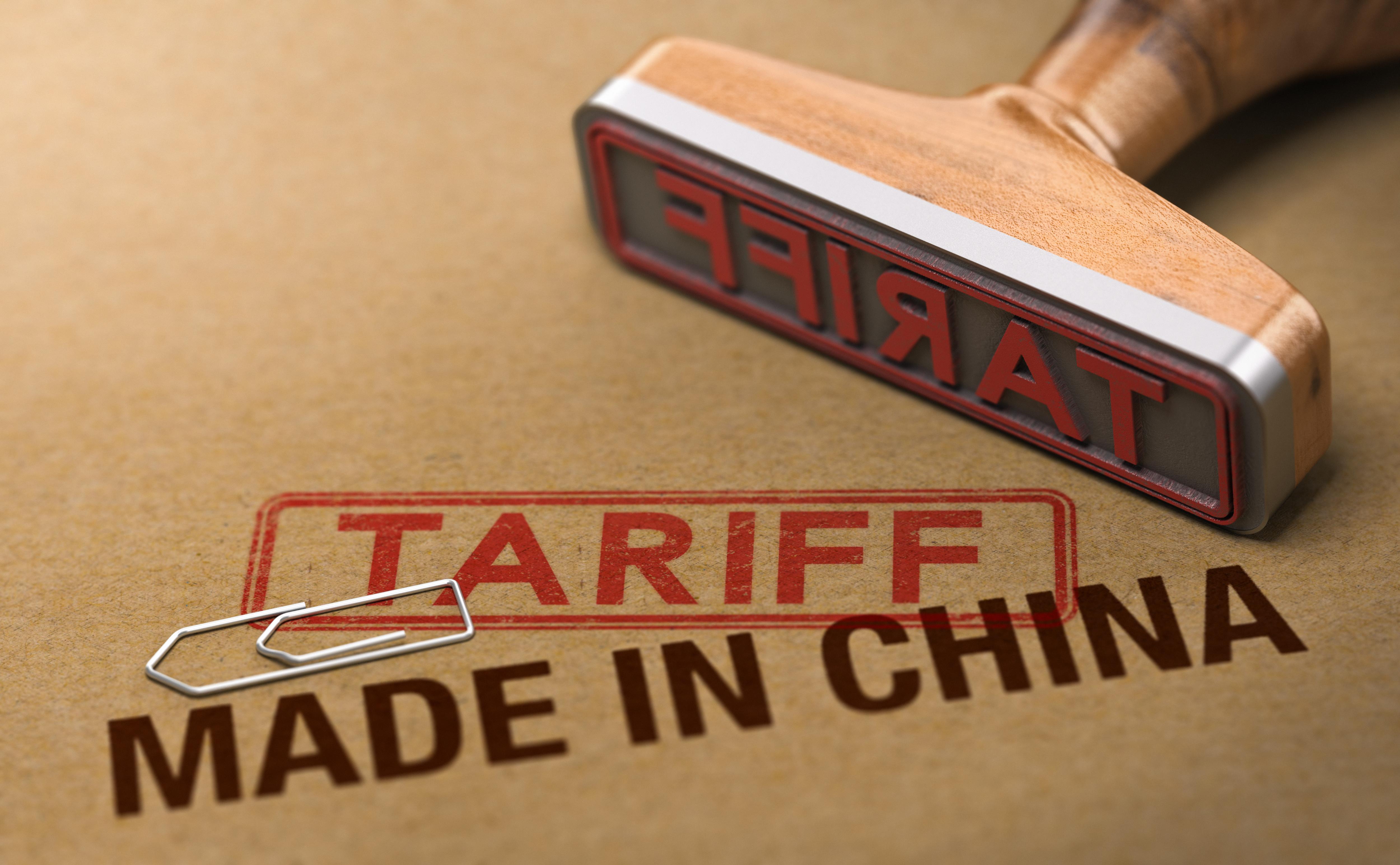 2X Trade War and Angry Trump: Is China Winning?
On Tuesday, CNBC reported that President Trump was looking to double the tariffs on Chinese goods after China slapped tariffs on $75 billion worth of American goods. Will the trade war intensify?
Article continues below advertisement
Why Trump wants higher tariffs
Apparently, China's retaliation made President Trump very angry. However, better sense prevailed. Some collogues and executives warned President Trump about the devastating impact that the escalating trade war would have on the market and economy.
Starting on September 1, the US started levying a 15% tariff on $110 billion worth of Chinese goods entering the US. The first tranche of China's retaliatory tariffs on $75 billion worth of US goods entering China also came into effect. More tariffs from both sides will follow on December 15 if the trade war continues.
Trade war reaches households
The new tariffs on Chinese goods impact consumer goods. For the first time, the trade war has impacted Apple (AAPL). The tariffs starting on September 1 impacted Apple Watch and other products. Contractors like Foxconn manufacture most of the Apple products in China. Tariffs on iPhones will go live on December 15. Apple lost 2% in August due to trade war concerns.
Lately, Ford (F) and General Motors (GM) have been in President Trump's line-of-fire. Last month, he targeted Ford for making an emission deal with California. On August 30, President Trump targeted General Motors for moving plants to China. Notably, China's 25% tariffs on US cars will be effective on December 15. The tariffs could hurt Ford and General Motors.
Article continues below advertisement
The ongoing trade war hurt Tesla (TSLA), which had to hike prices in China due to the weakening Chinese yuan. China resorted to weaken its currency to help its exporters. Tesla is building a Gigafactory in China to produce the Model 3 locally. The China-made Model 3 won't attract the 25% Chinese retaliatory tariffs.
What could happen if the tariffs double?
Double tariffs would make Chinese goods more expensive. Notably, creating an alternative to everything Chinese would take time. US consumers will pay more for a lot of things. As a result, other countries would get flooded with Chinese goods, which would hamper their own manufacturing sectors. Companies that produce in China but sell in the US will look for alternatives. Recently, the Nikkei Asia Review reported that Google (GOOG) (GOOGL) is shifting the production of its Pixel phones to Vietnam from China. In May, Google decided not to do business with Huawei after President Trump placed a ban on the company. Google resumed its business with Huawei after the ban ended. Notably, Huawei is the world's biggest phone manufacturer running Google's Android.
Article continues below advertisement
Doubling tariffs would also anger China. A tit-for-tat trade war could cost US chipmakers and carmakers dearly. For companies like Qualcomm (QCOM), Micron (MU), and Broadcom, China is the biggest market. In 2018, US component makers including Qualcomm, Micron, and Intel generated $11 billion in revenues from Huawei alone, according to Reuters. Qualcomm, Micron, and Broadcom generate over half of their revenues from China. Notably, China accounted for a quarter of Intel's revenues in 2018.
In the event of a prolonged trade war, the task of boosting the US economy would fall on the Fed. However, the Fed could run out of options. The yields are already running low and the yield curve is inverted. President Trump wants deep rate cuts.
Would double tariffs be good?
There are a few good things that could come out of the tariff war. First, fuel prices could decrease as the global economy slows down and crude oil prices drop. Second, as the Fed loosens its purse to revive the economy, you might pay a lower mortgage. However, a slow economy also means job cuts and uncertainty. As a result, the benefits aren't good enough.
Article continues below advertisement
Did Trump have second thoughts?
At the G7 summit towards the end of August, President Trump said that he had "second thoughts about everything," which confused the market. White House spokesperson Stephanie Grisham and other members of the Trump administration clarified that President Trump only regrets not raising the tariffs higher. The latest update confirmed that President Trump was serious about escalating the trade war.
President Trump warned China that the trade war will get tougher if he is reelected in 2020. Not having a deal with China before the election could hamper President Trump's reelection chances.
Is Trump losing the trade war?
President Trump might have underestimated China's resilience in the trade war, which escalated in May. China reported its lowest GDP growth in 27 years in the second quarter. China's official PMI is pointing to a manufacturing contraction. While China's economy is visibly hurting from the ongoing tariff war, it hasn't given in to President Trump's pressure tactics. From rare earths to crude oil and from trillions in Treasuries to the forex chest, China still has plenty of options open to counter President Trump's trade threats.
The US economy is also paying a price for the trade war. The US manufacturing PMI in August fell to the lowest level in a decade, which points to weakness in the sector. The construction spending, an important indicator of economic health, is also subdued. The US dollar's strength is also hurting exporters.
Unlike the US, which is a democracy, the Chinese government doesn't really answer to its citizen about economic decisions. As a result, China can keep playing the trade war until President Trump's approval rating falls with the US economy.
President Trump's frequent U-turns and threats could be a sign of weakness. He expected China to give up long ago.