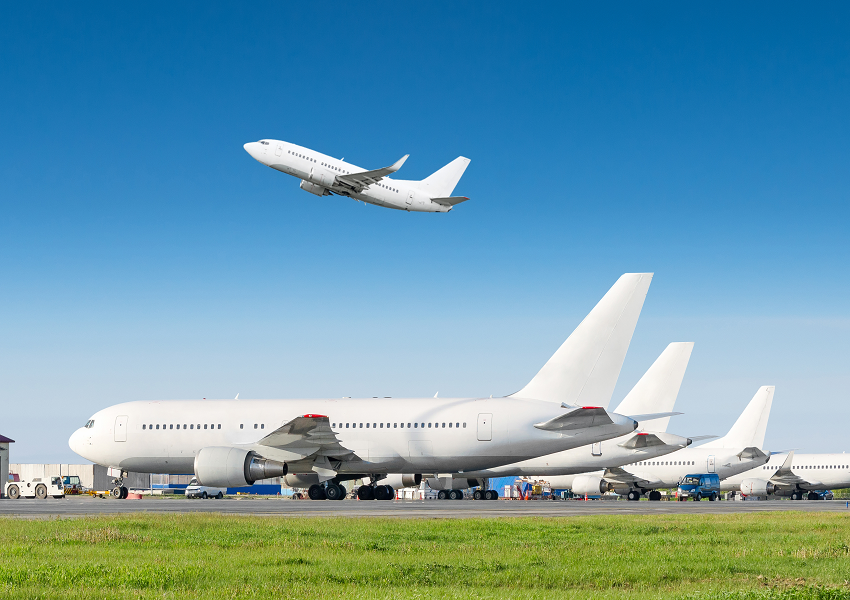 Will Boeing 737 MAX Jets Fly Again This Year?
By Anirudha Bhagat

Aug. 28 2019, Updated 10:00 a.m. ET
Article continues below advertisement
Why is AAL optimistic about Boeing's 737 MAX?
On Monday, Reuters reported that American Airlines' senior vice president of customer experience, Kerry Philipovitch, told reporters that the company is "confident" that Boeing's 737 MAX planes will fly again this year. American Airlines expects the aircraft to fly during the holiday season. Boeing's 737 MAX aircraft has faced a worldwide flying ban since mid-March following two deadly accidents.
Philipovitch's recent remark coincides with the company's update on Boeing's 737 MAX planes on July 14. American Airlines said it was confident about Boeing fixing the software issue. The company hopes that the aircraft receives regulatory safety approval this year.
Therefore, American Airlines has kept Boeing 737 MAX flights off its schedule through November 2. The company hasn't kept the aircraft off its scheduled for the rest of the year. Southwest Airlines (LUV) has canceled all of its Boeing 737 MAX fleets until January 3, 2020.
Article continues below advertisement
Boeing's 737 MAX return impacts AAL's growth
MAX's quick return to the skies is necessary for American Airlines' growth. The grounding of Boeing 737 MAX jets has been impacting the airline's financials. Currently, American Airlines own 24 Boeing 737 MAX planes. On average, the company faces approximately 115 daily flight cancelations due to the grounding.
American Airlines has recorded 7,800 flight cancelations during the second quarter due to Boeing's 737 MAX crisis. The company also revealed that its second-quarter earnings took a massive hit from Boeing's 737 MAX grounding. Massive flight cancelations reduced American Airlines' overall capacity in the second quarter, which put pressure on its unit costs.
The company's total seating capacity fell 0.8% in the second quarter. The unit cost grew 2.4% YoY to 14.94 cents. Excluding fuel, American Airlines' unit cost increased 4.8% YoY to 11.34 cents. The airline's total operating expenses grew 1.6% YoY to $10.8 billion.
American Airlines said that Boeing 737 MAX fleet cancelations had a negative impact on its second-quarter pre-tax income by $175 million. The company also raised the estimate for a negative impact from MAX grounding in its fiscal pre-tax income. For the year, the company expects a negative effect of $400 million—up from the previous projection of $350 million.
American Airlines isn't the only US air carrier that's feeling the pinch from the MAX grounding. Southwest Airlines and United Airlines (UAL) are also facing massive flight cancelations due to Boeing's 737 MAX fiasco. Southwest Airlines, which owns 34 MAX aircraft, has recorded over 20,000 flight cancelations from mid-March to the second quarter. United Airlines, which has 14 MAX aircraft, suffered 3,440 flight cancelations in the second quarter.
Article continues below advertisement
AAL's stock performance
So far, American Airlines stock has had a rough ride this year. The stock even hit a five-year low of $24.32 on Tuesday. At the closing price of $24.45, American Airlines stock has lost approximately 24% of its market value this year. The stock has fallen 59% from its five-year high of $59.08 on January 16, 2018. The stock has fallen nearly 56% from its 52-week high of $43.89 on September 21, 2018.
American Airlines stock is one of the worst performers in the airline industry. However, Spirit Airlines shares have fallen 38% YTD. The iShares Transportation Average ETF (IYT), which invests in Dow Jones US transportation stocks, has gained 6.3% YTD. About 18.2% of IYT's portfolio consists of passenger airline stocks.
Several macro and company-specific factors have been responsible for American Airlines' underperformance. The overall broader market has remained highly volatile throughout the year due to global slowdown concerns and uncertainty about the US-China trade deal.
American Airlines has faced continuous business disruptions, which caused significant flight cancelations. In the first quarter, the company had more than 2,100 flight cancelations due to the partial government shutdown in January and Boeing's 737 MAX grounding. As we mentioned earlier, the MAX grounding led to more than 7,800 flight cancelations for the company in the second quarter.
American Airlines' ongoing labor contract dispute with mechanics is hampering normal business operations. According to an August 15 CNBC report on August 15, the company had to cancel more than 900 flights in the last two months due to mechanics' deliberate work slowdown.