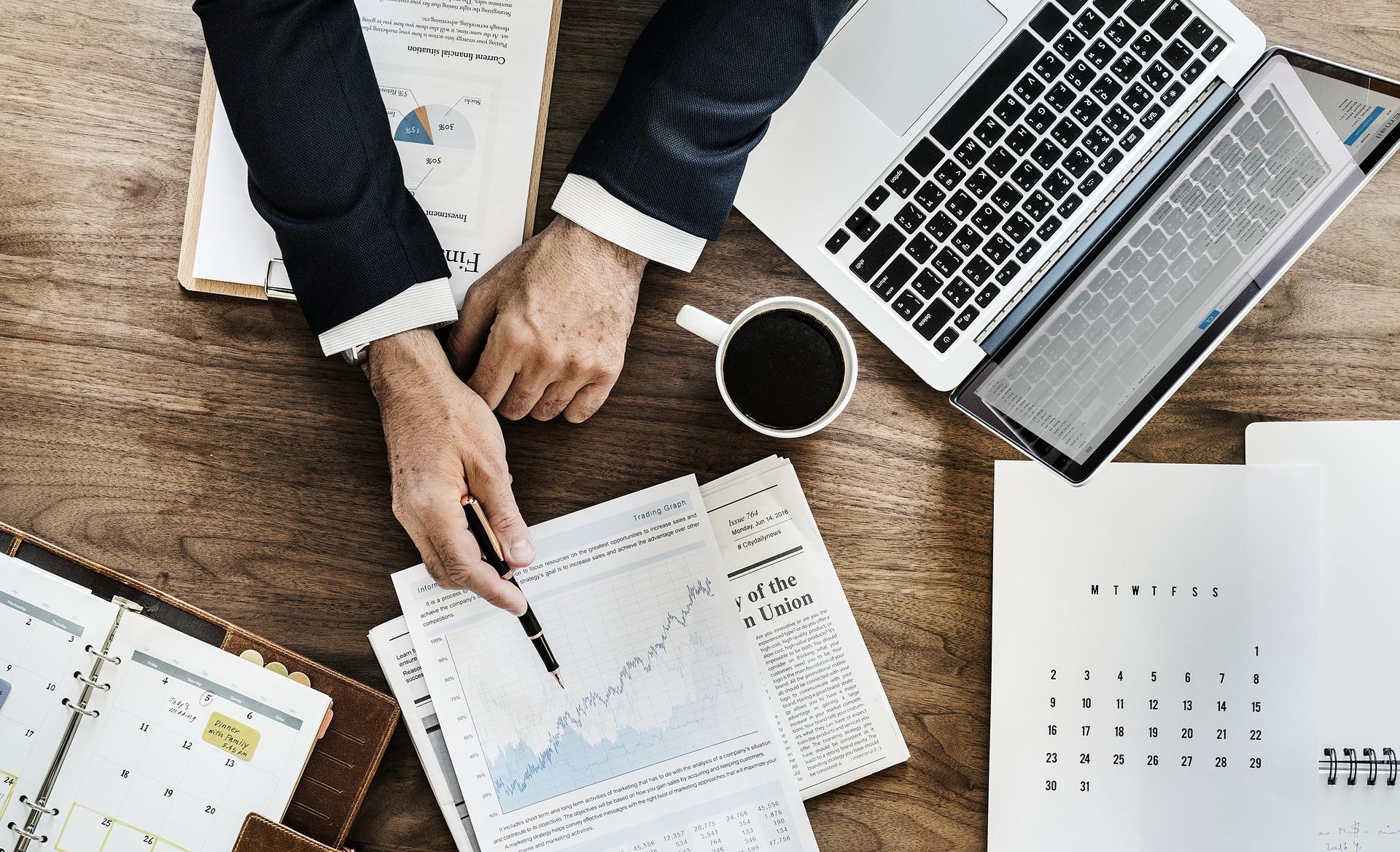 Will AMZN Win the Race to a $2 Trillion Market Cap?
By Adam Rogers

Aug. 9 2019, Published 11:58 a.m. ET
Technology giant Apple (AAPL) created history in August 2018 when it became the first publicly listed company to achieve a market cap of $1 trillion. Wall Street heavyweights Amazon (AMZN) and Microsoft (MSFT) soon followed Apple to this threshold.
Microsoft is currently the most valuable company at $1.06 trillion, followed by Apple at $919.34 billion and Amazon at $906.7 billion. Although AMZN trails Microsoft and Apple in valuation, it could win the race to the $2 trillion valuation mark. Let's see why.
Article continues below advertisement
AMZN's international expansion
We noted on August 8 that RBC analyst Mark Mahaney expects Amazon stock to be driven higher by international expansion. Developing markets such as India and Brazil offer the company a massive opportunity for growth.
In 2018, Amazon's international sales rose 27.5% year-over-year to $91.52 billion. Although this was lower than its domestic sales growth of 33.2%, the company's international growth remains robust.
Amazon Web Services
Amazon Web Services (or AWS) is the most critical driver for the company's revenue growth. In 2018, this business experienced stellar growth of 47.0% year-over-year and accounted for 11.0% of total sales, up from 9.8% of sales in 2017.
In the second quarter, Amazon Web Services' revenue increased 37.0% to reach $8.38 billion. Revenue from this business segment rose 41.0% in the first quarter, as AMZN's AWS sales growth decelerated and fell below analysts' estimate of $8.48 billion. AWS sales in the second quarter accounted for 13.0% of the company's total revenue.
Article continues below advertisement
Despite this miss, Amazon leads the cloud computing and storage market. Gartner expects the IaaS (infrastructure-as-a-service) market to grow 31.3% to $32.4 billion in 2018. Gartner expects Amazon to account for 47.8% of this market, followed by Microsoft, Alibaba (BABA), and Google (GOOGL) at 15.5%, 7.7%, and 4.0%, respectively.
Although Amazon is a clear leader in this segment, Microsoft is breathing down its neck. Microsoft's Azure sales in the second quarter rose 64.0%. The cloud computing market is set to expand at a rapid pace, providing Amazon with enough drivers to gain traction and expand its footprint.
Advertising business segment
Amazon's advertising business is also a small driver for Amazon. It is a part of the Other business segment that grew by a stellar 117.2% in 2018 to $4.65 billion. In the second quarter, AMZN's ad revenue rose 36.0% YoY to $3 billion. The company's ad revenue growth has decelerated from the triple-digit growth experienced in 2018. While AMZN banked on domestic markets for ad sales, it's now looking to expand its ad business internationally.
Earlier this year, Amazon acquired Sizmek's advertising and content optimization businesses. AMZN also announced partnerships with The Trade Desk and Dataxu, allowing it to use Amazon Fire TV to sell advertising content via third-party TV providers.
Article continues below advertisement
Online delivery of prescription drugs
AMZN has disrupted the traditional physical store retail market, and the company expects to have that impact on the healthcare segment as well. Last year, Amazon reportedly paid $1 billion to acquire online pharmacy PillPack. This acquisition would allow Amazon to deliver prescription drugs online after acquiring the necessary licenses.
This expansion of Amazon's business should boost its online delivery business. Its Online Stores segment's sales grew 13.5% to $108.35 billion in 2018. Although AMZN's largest segment encompasses online sales, it is also the company's slowest-growing segment.
AMZN's market cap: Looking ahead
Amazon's substantial cash reserves can be used for strategic acquisitions, international expansion, or entering new business segments. Although Amazon's revenue growth has decelerated, it's still growing at a solid pace. AMZN stock has risen at a compound annual growth rate of 40.6% in the last five years, compared to its earnings growth rate of 108.6%.
AMZN's earnings could rise at a CAGR of 83.0% in the next five years. In our view, AMZN could touch the $2 trillion market cap level by the end of 2023.
Market Realist analyst Aditya Raghunath does not hold positions in any of the tickers mentioned above.