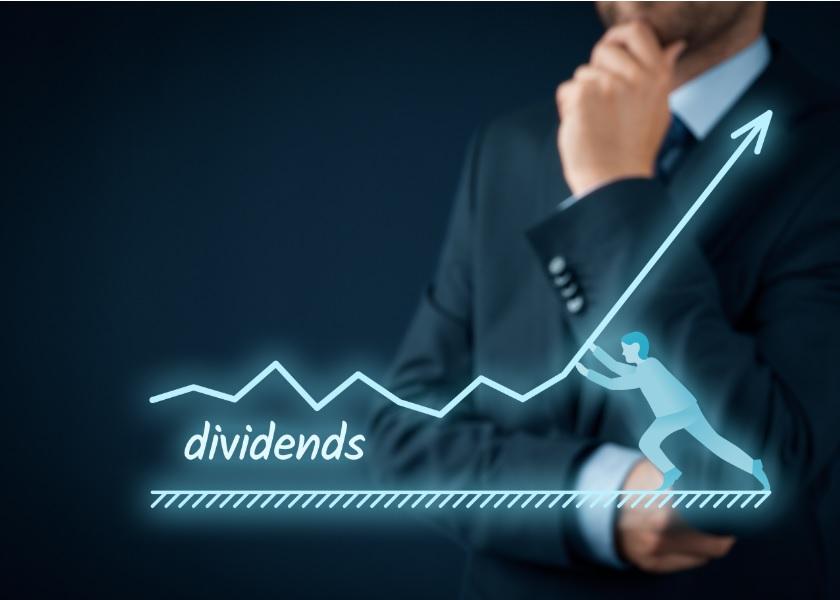 Why These Three Dividend Stocks Are a Buy Now
By Rekha Khandelwal, CFA

Aug. 2 2019, Published 10:24 a.m. ET
In Five High-Dividend Stocks You Should Watch, we discussed five dividend stocks, including MLPs, trading at yields above 11%. In this article, let's take a look at three C-corp dividend stocks in the midstream sector that offer attractive total return potential, with very attractive yields.
The first selected stock is the Canadian energy company Enbridge (ENB). Enbridge is trading at a very attractive yield of around 6.5%. Delays in Enbridge's Line 3 Replacement project, as well as troubles relating to its Line 5 Pipeline, have impacted the stock recently. Enbridge stock is up just 7% in 2019, underperforming the S&P 500 Index as well as most of its midstream peers.
Article continues below advertisement
Enbridge: A dividend stock
Enbridge's current yield is around 280 basis points higher than its 10-year average yield of approximately 3.7%. This yield offers an attractive entry point for long-term investors looking for stable dividend income. As the blue line in the above graph shows, Enbridge's dividend yield has risen significantly over the last five years.
Enbridge has raised its dividends at a CAGR (compound annual growth rate) of 12.1% over the past 20 years. The company has been paying dividends for more than 64 years. So, the company has a strong track record of dividend payments.
Enbridge expects annual dividend growth of 10% through 2020. Moreover, it targets a dividend payout of below 65% of its distributable cash flow. In addition to providing a cushion to Enbridge's payouts, it also allows the company to retain income for future growth.
Enbridge brought into service 7 billion Canadian dollars of growth projects in 2019. It has 16 billion Canadian dollars in inventory of projects at various stages of execution. These projects are scheduled to come into service between 2019 and 2023 and should fuel Enbridge's earnings growth. These projects also support the company's planned dividend growth.
Article continues below advertisement
Williams Companies
The second dividend stock that we have selected is Williams Companies (WMB). The stock offers a yield of more than 6%. Like many other stocks in the energy sector, Williams Companies stock has mostly been trading sideways over the last couple of years. Williams Companies stock has risen roughly 12% in 2019. The stock has underperformed broader markets as well as its midstream peers year-to-date.
As the above graph shows, Williams Companies' yield has risen from around 4% to more than 6% in less than two years. Rising dividends combined with a slight fall in the stock's price led to the rise in its yield.
Williams Companies continued to perform well in the latest quarter. The company reported a 12% year-over-year increase in adjusted EBITDA in the second quarter of 2019. Its adjusted EPS rose 53% year-over-year.
Williams Companies has a healthy dividend coverage ratio—the ratio of distributable cash flow to the total cash dividends paid—of 1.88x. The company's leverage, as measured by net debt to adjusted EBITDA, stands at 4.43x.
"We now see our 2019 leverage coming in better than expected at less than 4.5x versus our original guidance of less than 4.75x," noted Alan Armstrong, president and chief executive officer. Williams Companies' leverage and coverage metrics have grown strong from 2016—when the company had to slash its dividends to strengthen its balance sheet.
Article continues below advertisement
Dividend growth
Williams Companies' Transco expansion projects, including Atlantic Sunrise and Gulf Connector, have contributed to the company's earnings growth. Williams Companies expects to spend $2.3 billion–$2.5 billion on capital projects in 2019. These capital projects should fuel the company's earnings growth and, in turn, dividends in the coming years.
Based on analysts' mean price target of $31.30, Williams Companies stock has an upside potential of roughly 27%. A decent potential upside and an attractive yield make the stock a solid total return proposition.
Is ONEOK a dividend stock?
Our third selected dividend stock is ONEOK (OKE). With a dividend yield of around 5.3%, ONEOK's yield is higher than most of the S&P 500 Index stocks. The company has a healthy dividend coverage ratio of 1.51x.
In the second quarter of 2019, ONEOK reported an 11% year-over-year increase in its net income. The company has reported strong revenue and earnings growth in recent years. This has contributed to the significant rise in the stock's price, as the above graph shows. Despite that, the stock's yield remains elevated in part due to the growth in its dividends.
Article continues below advertisement
Dividend growth
ONEOK expects 10% growth in its net income in 2019, and it expects 6% growth in adjusted EBITDA for the year. Based on the midpoint of the guidance range, ONEOK plans to spend $3.1 billion on growth projects in 2019.
Moreover, the company expects more than 20% increase in its adjusted EBITDA in 2020 over its expected 2019 EBITDA. Contributions from growth projects and higher producer activity are expected to drive this growth.
"Our capital-growth program remains on schedule and on budget, including multiple projects that will add critical natural gas and NGL infrastructure to significantly reduce flaring in the Williston Basin," noted Terry K. Spencer, ONEOK president and chief executive officer. The company's earnings growth should translate into dividend growth for ONEOK.