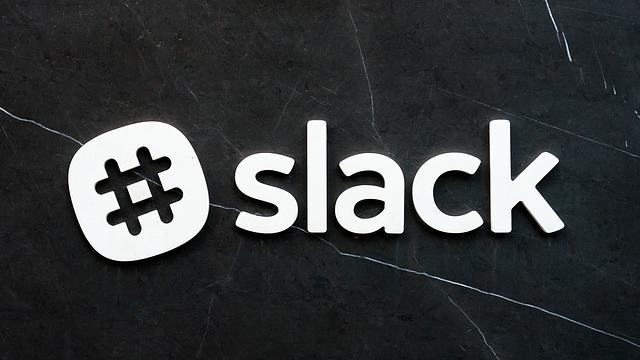 Why Is Slack Stock Sliding as the S&P 500 Recovers?
By Mike Sonnenberg

Aug. 29 2019, Published 6:45 p.m. ET
Today, Slack stock was trading under $30, heading into the red for the third consecutive trading session. At 1:24 PM EDT, Slack stock was down 0.87% at $29.54. That also puts Slack (WORK) at its lowest point since its public debut in June and below a valuation of $15 billion.
Meanwhile, the broader stock market continued its recovery on the second straight day. At 1:24 PM EDT, the S&P 500 (SPY) was up 1.33% while the Nasdaq (QQQ) was up 1.56%.
Article continues below advertisement
Rising competition
The Wall Street Journal's August 28 article about Slack raised similar concerns to what I have addressed before, particularly about competition, widespread adoption, and valuation.
Slack's competitors are upping their game. Microsoft (MSFT), which once thought of buying Slack, is investing heavily in its competing product called Microsoft Teams. The nearly three-year-old app seems to have surpassed Slack already, notching 13 million daily active users. Teams is Microsoft's fastest-growing app. Slack had 10 million active users at the end of January.
Apart from Microsoft, Slack also competes with Google (GOOG) (GOOGL) and Facebook (FB) Workplace. Slack was originally conceived as an email killer and a threat to Google's Gmail. Google has attempted to encroach on Slack's territory with Hangouts.
Facebook is taking its Workplace product seriously, implementing changes in its design and functionality that set it apart from the competition. Facebook has 2.7 billion users across its platforms to which it can market Workplace.
Slowing growth
The Wall Street Journal article also focused on the lack of widespread and exclusive adoption for Slack. While its numbers are growing, Slack is still not an exclusive communication tool for most companies, and email is still not dead.
Slack also lags Microsoft Teams in large enterprise adoption. With 91 Fortune 100 companies using Teams, Microsoft is a distinct favorite among large corporations. Slack is used by 65 of the Fortune 100 companies.
While the market for Slack seems large, the company is growing more slowly than its largest competitor, Microsoft Teams. From over 100% in fiscal years 2017–2018, Slack's revenue growth dropped to 82% in fiscal years 2018–2019.
Article continues below advertisement
Is Slack stock overvalued?
Although its competition is rising and its growth is slowing, Slack stock is still trading at a sky-high valuation. Even at its current market capitalization of $14.8 billion, Slack is valued at almost 25x its forecast fiscal 2020 revenues of $600 million. The company's fiscal 2020 ends on January 31, 2020.
To put this valuation in context, Uber is currently trading at 4x its fiscal 2019 forecast revenues while Microsoft, which boasts healthy profit margins, is trading at 8x its fiscal 2020 revenues.
To justify its valuation, Slack will have to grow faster and more sustainably. In our view, that's clearly not happening. Being a standalone product with third-party integration also means that Slack's cross-selling opportunities are limited.
WORK stock's earnings in focus
On September 4, Slack is scheduled to announce its Q2 of fiscal 2020 (ended in July) earnings. Analysts expect the company to report revenues of $141.25 million for the quarter with no profit expected for years to come. For investors in Slack stock, a lot will be riding on how the company grows and trims its losses.