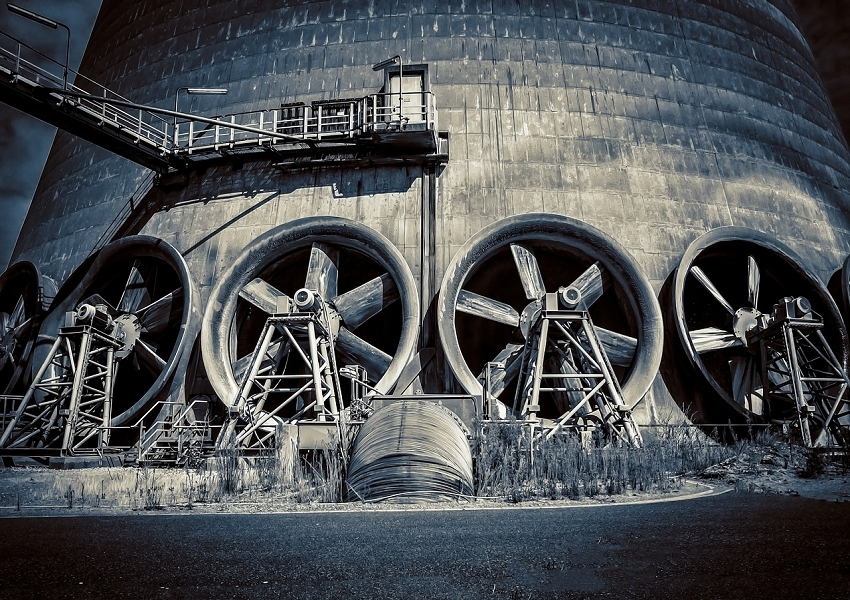 Why General Electric Tanked 13% since Its Q2 Earnings
By Anirudha Bhagat

Aug. 12 2019, Published 11:22 a.m. ET
General Electric (GE) stock has been on a downward trajectory since the company reported its Q2 earnings on July 31. The stock has lost ground in seven of the last eight sessions and has plunged nearly 13% during that stretch. The recent sell-off has eroded its year-to-date gain from 44.5% to 25.7% on August 9.
Despite the massive decline in the last eight trading days, GE's year-to-date gain is greater than the broader market. The Dow Jones Industrial Average and the S&P 500 Index have risen 12.7% and 16.4%, respectively, YTD. GE stock has also outpaced the returns of the Industrial Select Sector SPDR Fund (XLI), which invests in S&P 500 industrial stocks. The ETF has gained 17.1%.
Article continues below advertisement
Why is GE stock falling?
General Electric surprised investors with its quarterly results, as its revenues and earnings beat analysts' expectations. Buoyed by impressive results, the industrial conglomerate raised its full-year forecast for revenues, adjusted EPS, and industrial free cash flow.
However, several analysts remain unimpressed and pointed out notable issues with the company, which kept investors increasingly cautious about GE's growth prospects. On August 1, CNBC reported that J.P. Morgan analyst Stephen Tusa believed the company's core fundamentals are looking a bit worse. Tusa highlighted various issues, including an operational miss in its GE Aviation segment. Plus, Tusa inquired how the company could raise its industrial free cash flow guidance for 2019.
John Inch of Gordon Haskett expressed a similar view on the company's latest financial results. In a client note on August 9, Inch said "the company's operating performance has shown more substantial deterioration," Bloomberg reported. Haskett expressed concern about GE's Aviation business unit performance and upbeat 2019 guidance for industrial free cash flow.
Article continues below advertisement
What hurts the GE Aviation segment?
General Electric's fast-growing Aviation business unit accounts for nearly 30% of the company's overall revenues. However, the division's profit fell short of Tusa's estimates during the second quarter. The segment's underperformance was primarily due to the worldwide grounding of Boeing's (BA) 737 MAX jets.
Notably, MAX planes have been grounded worldwide since mid-March following two fatal accidents within five months. Air carriers have stopped taking deliveries of these aircraft until the safety concerns are resolved. Boeing hasn't recorded a single MAX order in the last five months. In April, Boeing reduced its monthly MAX output 19% to 42 units.
Boeing uses GE's LEAP engines in its MAX aircraft. As a result, these frozen orders and deliveries have negatively impacted the performance of General Electric's Aviation business unit. During Q2, the company recorded a 10% year-over-year decline in aircraft engine orders while the segment's operating profit fell 6% YoY.
Further, the company disclosed that the MAX production cut has negatively impacted its second-quarter operating cash flow by $300 million. General Electric anticipates losing another $800 million in operating cash flow in the second half of 2019 if the troubles with the 737 MAX persist. The company expects to post approximately $1.4 billion in lost cash flows if its MAX aircraft remain grounded throughout 2019.
Article continues below advertisement
Overestimated cash flow projection
Tusa and Inch both expressed concern about General Electric's decision to increase its cash flow guidance. For the second quarter, GE reported negative adjusted industrial free cash flow of $993 million, which was better than the company's expectations.
Better-than-expected cash flow performance reflects a series of restructuring initiatives undertaken by the company. During the second quarter, General Electric sold the remaining 13% stake in Wabtec Corporation (WAB) for $1.8 billion. Notably, the company completed the spin-merger transaction of its Transportation business unit in the first quarter. The company also lowered its stake in Baker Hughes during the quarter.
Buoyed by impressive cash flow performance, General Electric raised its full-year projection for industrial free cash flow. GE now expects its industrial free cash to range from $1 billion to -$1 billion. Earlier, it had predicted industrial free cash flows in the range of flat to negative.
However, in his August 1 client note, Tusa argued that the last quarter's cash flow figures were "temporarily bolstered," according to CNBC. He stated that GE management's comments during its second-quarter conference call along with J.P. Morgan's calculations suggest a significant decline in General Electric's industrial free cash flow in 2019.