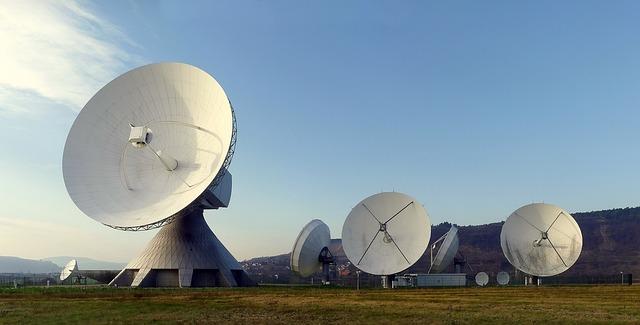 Why Dish Network Stock Surged Nearly 4% Today
By Sanmit Amin

Aug. 9 2019, Updated 12:45 a.m. ET
The stock of pay-TV provider Dish Network surged nearly 4% on Thursday, August 8, after chairman Charlie Ergen announced that he bought around half a million shares for $15.7 million.
Buybacks or even share purchases by top executives give stocks a bump. Usually, the company—or in this case, the chairman—knows a lot more about a company's direction than a layperson. The DISH share purchases came as the company looks to transition into the wireless industry.
Article continues below advertisement
Dish could be in transition mode if the T-Mobile–Sprint Deal goes through
Dish is looking to acquire prepaid wireless brands and spectrum from T-Mobile (TMUS) and Sprint (S). Those acquisitions would happen only if their merger goes through, however. If the deal closes, Dish (DISH) will be allowed to lean on T-Mobile's wireless network for many years and build its own infrastructure in the meantime.
The deal would also give Dish over 9 million of Sprint's prepaid customers. It would also get the right to take over abandoned cell towers.
The pay-TV provider's finances seem bleak
However, Dish's finances are pretty bleak at the moment. At the end of the second quarter, Dish had around $13 billion in debt and only $2.7 billion in cash, equivalents, and marketable securities. On the other hand, it had $12.7 billion in long-term debt.
Dish said it can buy Sprint's prepaid accounts with cash. However, it will need $10 billion to build its own infrastructure over the next several years.
The good news is that Sprint's 9 million accounts would instantly start generating revenue for the company. The deal, however, is contingent on the merger of T-Mobile and Sprint. The merger hasn't received a green light yet, and it has already stretched on for years.
Dish's second-quarter earnings were poor
The news of Dish's transition caused the stock to surge 73% in 2019 as of July 23. However, the stock fell 25% since then, mostly on the back of poor earnings results.
The company's revenue fell for the eleventh consecutive quarter in Q2. It generated $3.21 billion in revenue, a 7.2% decline year-over-year.
The pay-TV provider posted adjusted earnings of $0.60 per share, down 27.7% year-over-year. And the company continues to lose pay-TV customers.