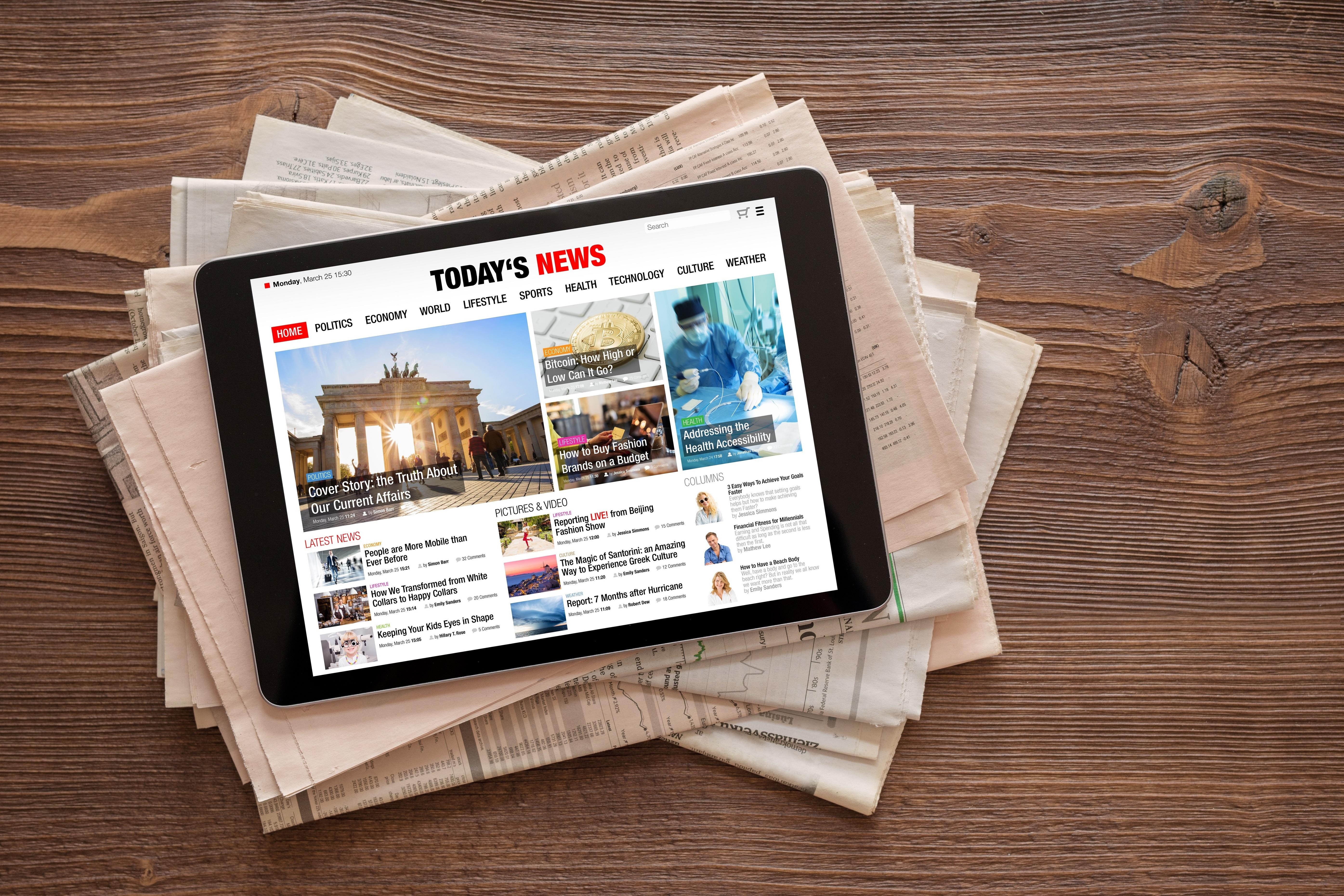 Why Did Sanders Attack Facebook, Google, and Amazon?
By Maitali Ramkumar

Aug. 27 2019, Updated 10:58 a.m. ET
In the past, Bernie Sanders criticized big tech companies like Amazon (AMZN), Facebook (FB), and Alphabet (GOOGL). Currently, he has pledged to promote "real journalism" by keeping tech companies' power in check. He wants to increase the regulatory framework to prevent tech companies from impacting the media industry.
Article continues below advertisement
Sanders attacks big tech companies
In a statement in Columbia Journalism Review on Monday, he wrote, "Real journalism, in the words of Joseph Pulitzer, is the painstaking reporting that will "fight for progress and reform, never tolerate injustice or corruption, [and] always fight demagogues."
Sanders mentioned that big companies like Facebook and Google control about 60% of the digital advertising market. He criticized them and said, "They have used monopolistic control to siphon off advertising revenues from news organizations."
Sanders also said that news outlets owned by Disney or Jeff Bezos aren't reliable for covering real issues like wages. He said, "In fact, in one instance, we saw that The Washington Post, which Bezos owns, tried to punish a reporter because he spoke out for better wages at the newspaper."
Previously, Sanders attacked Amazon for The Washington Post's coverage. Sanders criticized The Washington Post and said, "(they) doesn't write particularly good articles about me. I don't know why."
Sanders criticized Amazon's no tax payment exercise. In May, he said, "you know how much Amazon paid in taxes last year, owned by the wealthiest guy in the world? Paid zero in federal income taxes. That's insane." Last year, hr attacked Amazon for not having a minimum of $15 per hour. Read Are Politicians Targeting Amazon Stock? to learn more.
Article continues below advertisement
Sanders opposes mergers
Sanders opposes mergers and consolidation in the media industry. He also opposes Gannett's proposed merger with Gatehouse Media. He thinks that these kinds of events centralize power. As a result, the media loses its freedom and employees lose jobs.
He said, "We should not want even more of the free press to be put under the control of a handful of corporations and 'benevolent' billionaires who can use their media empires to punish their critics and shield themselves from scrutiny."
What's the solution?
Sanders said when he becomes the president, his administration "will reinstate and strengthen media ownership rules, and we will limit the number of stations that large broadcasting corporations can own in each market and nationwide. We will also direct federal agencies to study the impact of consolidation in print, television, and digital media to determine whether further antitrust action is necessary."
Article continues below advertisement
Tech firms in midst of 2020 elections race
As the 2020 election approaches, the political landscape in the US is getting prepared. US politicians might be targeting tech companies to promote their political agendas. Politicians like President Trump and Senator Elizabeth Warren have criticized tech companies.
President Trump criticized The Washington Post. He tweeted that "the Amazon Washington Post do nothing but write bad stories even on very positive achievements – and they will never change!"
Earlier, President Trump tweeted that he was watching Google closely before the 2020 election. He accused Google of manipulating votes in the 2016 election. President Trump also accused Google of only showing negative reports about him. He tweeted that Google was "hiding information and news that is good. They are controlling what we can & cannot see." Read Could Accusing Google Help Trump in the 2020 Election? to learn more.
Senator Warren thinks that big tech companies like Amazon, Google, Facebook, and Apple should be broken up.
Overall
With the 2020 presidential election later next year, there will likely be more attacks on tech companies. They have become soft targets for politicians to promote their ideas and philosophies.