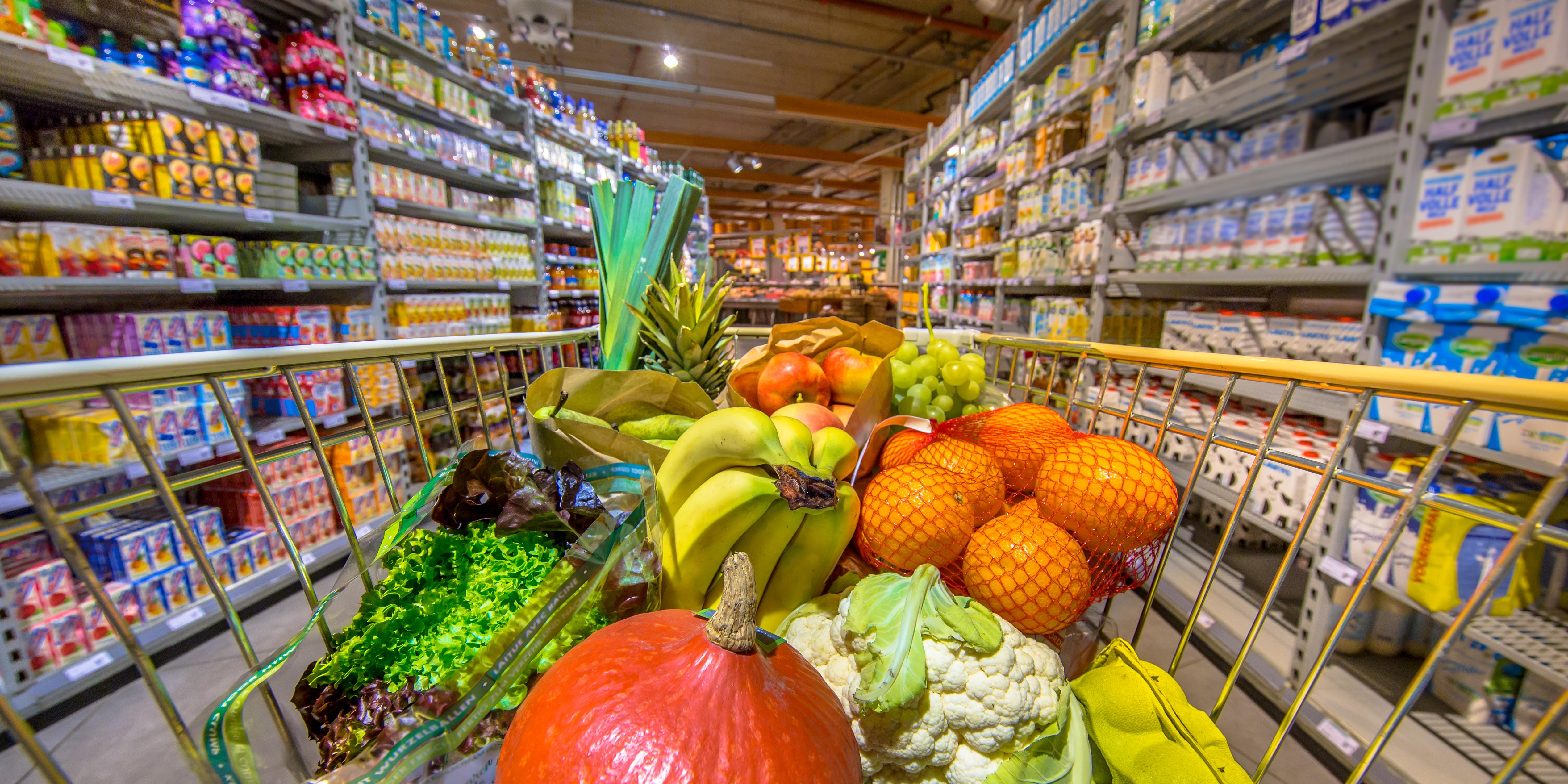 Which Consumer Stocks Are Outperforming?
By Amit Singh

Aug. 23 2019, Updated 11:48 a.m. ET
Most consumer stocks are outperforming broader markets this year.
Investors are flocking to consumer stocks amid fears about an economic downturn.
So far, Tyson Foods, Target, and Hershey have returned more than 45%.
Article continues below advertisement
Which consumer stocks are outperforming?
The consumer staples sector ranks high among the sectors that have stayed afloat amid fears about an economic downturn. Consumer stocks have been resilient despite the current market volatility due to their defensive nature. Most consumer stocks generated stellar gains and outperformed the broader markets on a YTD (year-to-date) basis.
Large retailers like Target (TGT), Walmart, and Costco continue to drive traffic. The companies reported strong comparable sales. The outlook is stable, which indicates that these companies could sustain the momentum in upcoming quarters. Digital transformation, expanded assortments, and value pricing continue to drive Target's sales.
Overall, food companies are having a solid year. Most of the companies witnessed a double-digit rise in their stock prices. So far, Tyson Foods (TSN) and Hershey (HSY) shares have experienced strong growth. Higher demand, acquisitions, innovation, and increased pricing are supporting Tyson Foods and Hershey's stock prices.
Article continues below advertisement
Tyson Foods leads the consumer sector
So far this year, Tyson Foods stock has risen 71.6% as of August 22. Notably, the growth is about 4.3x more than the S&P 500, which has risen 16.6% YTD. High demand for protein-rich food among consumers drove the company's sales and stock. Moreover, management's upbeat outlook supports the stock price. We expect the demand for protein to remain high and benefit Tyson Foods. Also, the company's diversified portfolio should drive its revenues.
The company's CEO, Noel White, said, "Tyson Foods is likely to gain from the outbreak of African swine fever." The outbreak impacted hog supplies in Asia. Notably, the outbreak will likely drive the company's volumes. Tyson Foods, through innovation and its diversified portfolio, will likely gain from high demand and the supply shortage. The company's exports to China could increase in the second half of 2019.
Tyson Foods expects to post revenues of $43 billion in fiscal 2019. Higher demand could drive solid growth in fiscal 2020. Management expects revenues of $45 billion–$46 billion for fiscal 2020, which represents 6%–7% YoY growth.
Also, Tyson Foods should gain from the growing demand for alternative protein products. Earlier, Tyson Foods launched two new plant-based products.
Overall, Tyson Foods will likely post strong sales and earnings growth in the coming quarters. Analysts expect the company to mark high-single-digit sales growth in fiscal 2020. Meanwhile, Tyson Foods' adjusted EPS will likely register stellar double-digit growth.
Tyson Foods stock trades at a forward PE ratio of 14.3x, which looks attractive given the projected EPS growth of about 17% in fiscal 2020.
Article continues below advertisement
Target stock rose 60.9%
Target shares have risen up more than 24% since the company posted its strong second-quarter results on Wednesday. The stock has risen 60.9% on a YTD basis. Target's exceptional comparable sales growth and stellar earnings are driving its shares higher. The company's management raised its fiscal 2019 EPS guidance, which boosted investors' confidence in the stock.
We expect Target stock to benefit from multiple factors. The company's convenient same-day fulfillment options, including Shipt, Drive-up, and pickup services, will likely drive its traffic. Target's remodeled and small-format stores continue to generate higher sales and productivity. Also, the company's compelling assortments, including the launch of several in-vogue private brands, drive consumers to its stores and website.
The margin outlook has also improved. We expect Target's profit margins to gain from higher comparable sales and a favorable mix. Cost-saving initiatives will likely support the margins.
We expect Target's adjusted EPS to sustain a double-digit growth rate in upcoming quarters due to strong comps and margin expansion.
Target stock trades at a forward PE ratio of 16.8x, which is still below Walmart and Costco. Despite the rise in Target stock, the double-digit EPS growth forecast and a 2.6% dividend yield make the company attractive.
Hershey stock has risen about 48%
Hershey stock is trading at a record high. So far, the stock has risen about 48% this year. The company's higher selling prices, margin expansion, and double-digit EPS growth are driving its stock higher. On average, Hershey's EPS has increased 17.5% in the past four quarters.
We expect Hershey to benefit from higher net selling prices and innovation-led products. The favorable input cost trend will likely support Hershey's margins and bottom line. However, the company's current valuation makes us skeptical about the stock.
Hershey shares trade at a forward PE ratio of 26.9x, which is significantly higher than the peer group average. We expect the company's earnings growth rate to moderate in upcoming quarters. Hershey will be up against tough YoY comparisons. Increased advertising investments and a higher effective tax rate could hurt the company's earnings growth rate.