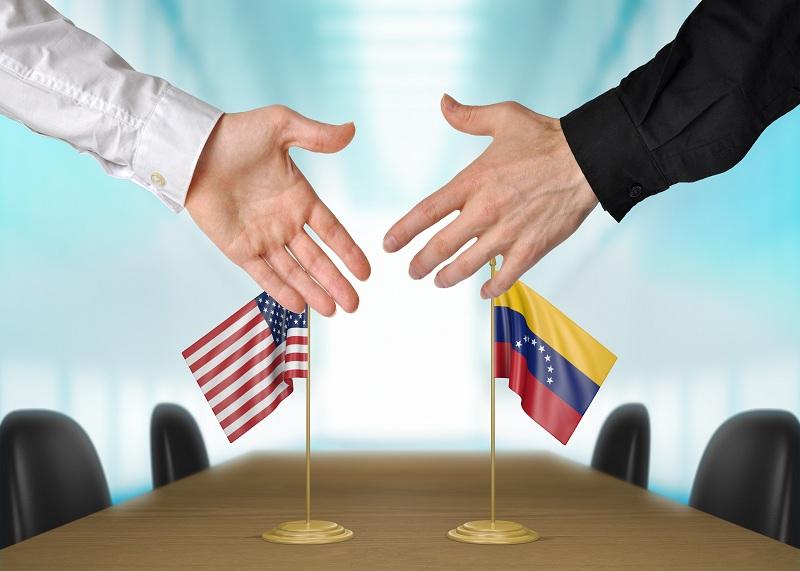 Venezuela Talks Could Impact Google and Facebook
By Neha Gupta

Aug. 23 2019, Updated 11:53 a.m. ET
This week, we learned about ongoing efforts to end the political crisis in Venezuela. According to Reuters, President Trump and President Nicolás Maduro want to resolve the conflict between the US and Venezuela. We'll discuss why the talks are important for both of the countries.
Article continues below advertisement
Venezuela talks raise hope of economic recovery
We don't know all of the details about the talks. However, the talks intend to end Venezuela's political and economic crisis. Resolving the crisis might benefit US technology companies like Google (GOOGL).
In the past, the Trump administration called for President Maduro to step down. The administration even rejected his legitimacy as the president. The US has targeted influential figures in President Maduro's government and Venezuela state entities with sanctions. All of the efforts were meant to force President Maduro out. However, the recent talks signal a new approach. The US wants to resolve the stalemate quickly. Earlier, Reuters reported that the talks mentioned holding a fresh presidential election in coming months. The opposition in Venezuela rejected President Maduro's win in last year's election, which made the political crisis worse.
We think that resolving the political crisis would help put Venezuela on the path to economic recovery. The country suffers from hyperinflation, which has destroyed its economy. The political crisis in Venezuela caused millions of its citizens crossing the border to neighboring countries to escape violence and hunger.
Article continues below advertisement
Crisis impacts Google and Facebook's operations 
We think that tech companies could benefit if the talks are successful. First, the political crisis in Venezuela has disrupted Google, Facebook (FB), and Twitter's (TWTR) operations in the country. Venezuelan authorities have restricted access to these companies' online services.
Google, Facebook, and Twitter provide online marketing services. Therefore, economic recovery in Venezuela could boost demand for the companies' services. For example, economic recovery could increase the demand for online advertising services. Increased demand would generate more sales for Google, Facebook, and Twitter.
Venezuela's recovery could also expand the growth opportunity for Google's cloud computing business. Facebook is developing a global currency called "libra." Facebook would benefit if the talks are successful. The company would be able to widen its market opportunity. Notably, Venezuela is home to about 30 million consumers.