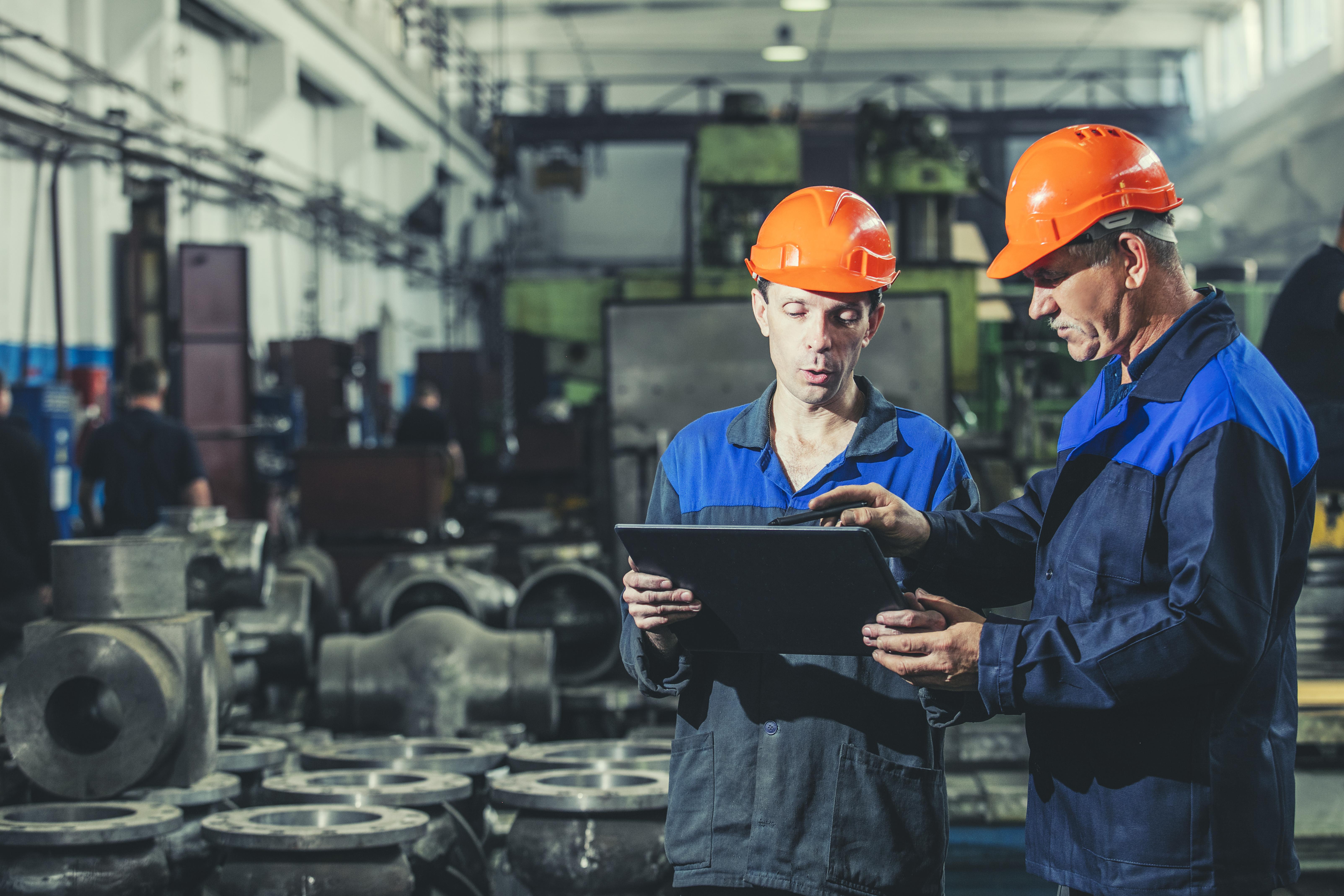 US Manufacturing PMI Contracts: Is Trump Failing?
By Anuradha Garg

Aug. 22 2019, Updated 2:41 p.m. ET
Today, IHS Markit released the US manufacturing PMI (purchasing managers' index) data for August. The manufacturing PMI hit 49.9 in August, down from 50.4 in July. Economists were expecting a PMI reading of 50.5.
This PMI reading is the lowest it's been since September 2009. A level of below 50 denotes contraction, while a level of above 50 implies expansion. According to IHS Markit, "The decline in the headline PMI mainly reflected a much weaker contribution from new orders, which offset a stabilization in employment and fractionally faster output growth."
Article continues below advertisement
US manufacturing PMI at its lowest in ten years
The latest manufacturing PMI reading signaled the sharpest orderbook downturn in ten years. Export sales during August 2019 were also at their lowest since August 2009. According to Tim Moore, an associate economics director at IHS Markit, "August's survey data provides a clear signal that economic growth has continued to soften in the third quarter." He added, "Manufacturing companies continued to feel the impact of slowing global economic conditions, with new export sales falling at the fastest pace since August 2009."
US ISM PMI corroborated the downturn
The data from IHS Markit corroborates the slowdown depicted by the data from the Institute for Supply Management for July. The US manufacturing PMI in July came in at 51.2, the lowest reading since August 2016. You can read more about this in Weak Manufacturing PMI Shows US Isn't Immune to Trade Woes.
Article continues below advertisement
US services PMI also declined on softer growth expectations
The services sector PMI reading also fell to 50.9 from July's 53.0. This was also below economists' expectation of 52.9. It was one of the most concerning aspects of the latest data, as new business growth slowed down to its weakest level in a decade "driven by a sharp loss of momentum across the service sector." On this, Moore added, "Survey respondents commented on a headwind from subdued corporate spending as softer growth expectations at home and internationally encouraged tighter budget setting."
Trade war and slowdown
The ongoing US-China trade war has remained one of the major reasons for low capital spending targets from companies. According to S&P Global, US corporate spending will likely slow to 3% after growing 11% in 2018.
The US-China trade war is negatively affecting businesses in both countries. US chip stocks are among those most affected by the trade war. Intel (INTC), Qualcomm (QCOM), NVIDIA (NVDA), Broadcom (AVGO), and Micron (MU) have been under pressure due to Trump's changing stance on Huawei's doing business with US companies.
Article continues below advertisement
PMIs world over in a state of decline
It's not just the US—PMIs all over the world are in a state of decline. Germany's PMI prints have been signaling contraction for the last few months. In Europe, manufacturing output has fallen for seven straight months. China's manufacturing PMI has also been contracting. Its PMI for July came in at 49.7, marking the third straight month of contraction. Read China's PMI Contracts Again: US Trade War Continues to Sting for more info.
The yield curve inverted once again
Today, the much-feared recession indicator, the yield curve, inverted once again. The ten-year US Treasury yield fell below the two-year Treasury yield for the third time in August. On August 14, when this part of the yield curve inverted, it spooked the markets. All the stock benchmarks, including the S&P 500 (SPY), the Dow Jones Industrial Average (DIA), and the Nasdaq Composite (QQQ), closed down by more than 3% on the day.
The same happened again briefly today, but the markets were much calmer. At 1:00 PM ET, SPY, DIA, and QQQ were trading with gains or losses of -0.10%, 0.19%, and -0.44%, respectively.
Is Trump paying attention to weaker factory activity?
Along with yield curve inversion concerns, the contraction in US manufacturing increased the market's concerns regarding an upcoming recession. Protecting and expanding US manufacturing has been one of President Donald Trump's main pledges. It seems like he may be failing to keep up with his promises. In fact, one of the reasons for the current slowdown in economic activity has been the ongoing US-China trade war.