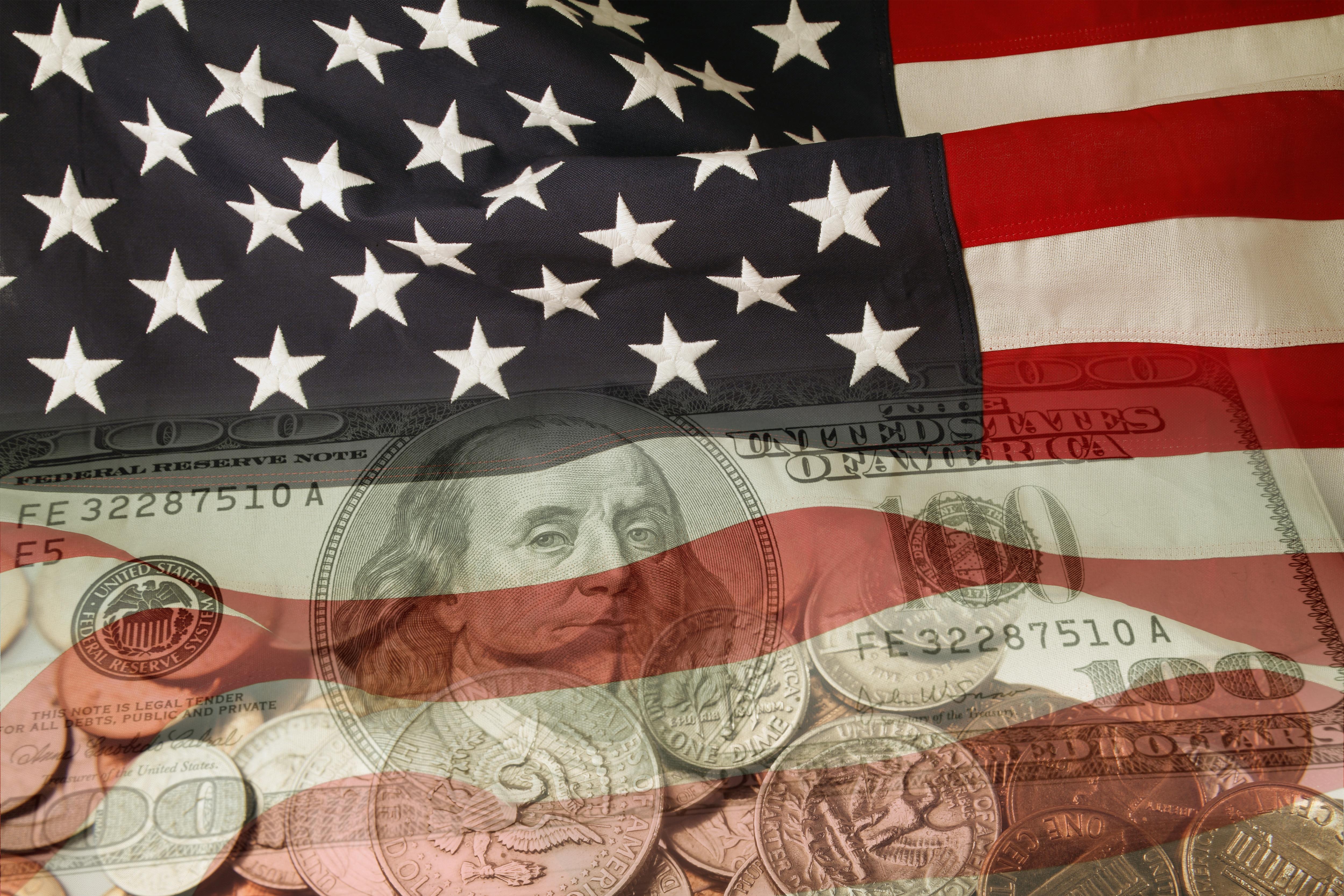 US Economy: Consumers, Trump, and the Trade War
By Mohit Oberoi, CFA

Aug. 28 2019, Published 10:44 a.m. ET
The consumer confidence index released yesterday was better than expected. The US economy rose 2.1% in the second quarter, according to advance estimates.
While the manufacturing sector and investments have slowed, US consumers haven't slowed down on their purchases. The revised second-quarter GDP estimate is scheduled for release tomorrow.
Article continues below advertisement
US economy
The US economy expanded 2.1% in the second quarter and 3.1% in the first quarter. In both quarters, GDP growth exceeded estimates. In the first quarter, GDP growth was better than the most optimistic estimate. Now, several pundits have been forecasting a recession. However, the US economy has been reasonably strong so far under Trump's presidency. It doesn't look like the best economy ever that Trump has frequently touted, but it looks a lot better than the bears would have us believe.
What's been helping the US economy?
The US consumer sector's resilience has been a key pillar of the US economy. US consumers haven't slowed down on their purchases even as pessimists have been drumbeating a recession for the last year. The tax cut, low interest rates, and a strong job market have buoyed US consumers. Economists look at several indicators, but for common consumers, the job market and wage growth matter more than others.
Furthermore, US stock markets have been strong under Trump's presidency. This year, the SPDR S&P 500 ETF (SPY) is up 15.8%. Apple (AAPL), Amazon (AMZN), and Facebook (FB) are up 31.0%, 17.3%, and 38.3%, respectively, year-to-date.
Article continues below advertisement
Consumer confidence index
Yesterday, the Conference Board released August consumer confidence data. The consumer confidence index fell marginally to 135.1 in August from 135.8 in July. However, the reading was far higher than analysts were expecting. The Board also revised the July reading upward. Lynn Franco, the senior director of economic indicators at the Conference Board, said, "Consumers' assessment of current conditions improved further, and the Present Situation Index is now at its highest level in nearly 19 years."
Trade war
Franco added, "While other parts of the economy may show some weakening, consumers have remained confident and willing to spend." However, the Board said that if the US-China trade war's escalation persists, it could hurt the outlook. Last year, companies including Apple, Facebook, and Amazon opposed the tariffs on China. Nonetheless, so far, US consumers have defied the pessimists despite several pundits predicting a recession.
Article continues below advertisement
Manufacturing is a weak link in the US economy
The manufacturing sector has emerged as a weak link in an otherwise strong economy. The US manufacturing PMI fell below 50 in August for the first time since the financial crisis. We should remember that readings below 50 signify a contraction. To be sure, manufacturing activity has sagged globally, including in manufacturing powerhouses such as Germany and China. However, the contribution of the manufacturing sector to the US economy is lower than in China.
The US agricultural sector has also been feeling the heat of Trump's trade war. Earlier this month, China confirmed that it had stopped buying US agricultural products in response to Trump's tariffs.
Durable goods orders
Durable goods orders portrayed a mixed picture. Last month, new orders for nondefense capital goods increased 0.4%. Core capital goods orders increased 1.5%. However, there was a downward revision in June's core capital goods orders. Furthermore, July core capital goods shipments fell into negative territory. Core capital goods shipments fell 0.7% last month—the biggest drop we've seen in almost three years. The metric is a proxy for business investment. Corporate investment activity has been subdued amid the trade war. In fact, it's been weak even as the US economy has been growing at a steady pace.
Watch out for a second-quarter GDP revision
The second-quarter revised GDP numbers are set for release tomorrow. Analysts expect a downward revision in second-quarter GDP. Advance estimates show that the US economy expanded at an annual rate of 2.1% in the quarter. While this figure marked a slowdown from 3.1% growth in the first quarter, it was nonetheless better than expected.