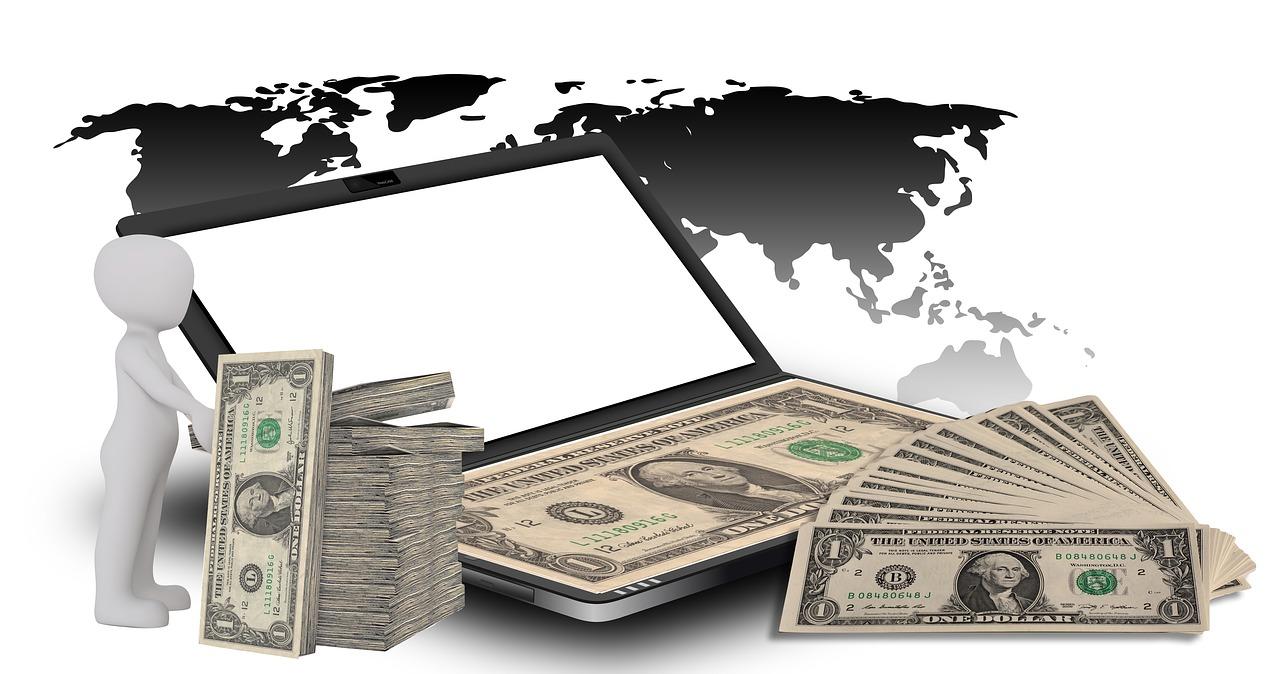 US Economic Slowdown: Is It Due to Trump or Powell?
By Mohit Oberoi, CFA

Aug. 9 2019, Published 2:07 p.m. ET
President Donald Trump has lashed out at the Federal Reserve several times. While Trump sees the economy as doing well despite higher rates, we're seeing a US economic slowdown.
Article continues below advertisement
US economic slowdown
Yesterday, President Trump again criticized the Federal Reserve. Trump tweeted, "The Fed's high interest rate level, in comparison to other countries, is keeping the dollar high." According to Trump, a weaker US dollar would enable companies like Boeing (BA) and Caterpillar to compete more effectively with their international peers.
Trump also cited US automakers among the companies impacted by a stronger US dollar. Although Trump perceives the US economy as strong, indicators point to a US economic slowdown. Looking at his tweets, Trump sees higher interest rates and a strong dollar as the problems.
Are a strong dollar and interest rates hurting the US economy?
A stronger US dollar makes imports cheaper while hurting US companies' competitiveness. Notably, after the fall in the yuan, the United States designated China as a currency manipulator. However, a stronger US dollar isn't causing the US economic slowdown.
Although Caterpillar noted that a stronger dollar impacted its top line, it also discussed pricing pressure in China. However, it also attributed lower earnings to higher manufacturing costs. Caterpillar also pointed to the lower demand for oil and gas equipment in the Permian Basin.
Article continues below advertisement
Boeing and US automakers
Although Trump referred to Boeing in his tweet, Boeing has been hit by the 737 MAX crisis. Furthermore, China currently seems to prefer Airbus over Boeing amid the trade war. While a weaker dollar might help Boeing, it would still not offset the other negatives.
Slowing automotive sales have hit US automaker like Ford and General Motors. Vehicle sales have stalled in almost all major markets, including the United States.
Furthermore, US automakers' costs increased after Trump imposed tariffs on US steel and aluminum imports. Earlier this year, Berkshire Hathaway chairman Warren Buffett also discussed the US economic slowdown. Although the S&P 500 (SPY) hit a record high last month, it has fallen this month amid the trade war escalation with China.
Article continues below advertisement
Interest rate cuts
Last month, the Fed lowered interest rates by 25 basis points. Federal Reserve chair Jerome Powell also stated that the Fed has been doing its part in supporting the economy. Although the Fed sees the US economy as resilient, it still lowered rates. Powell attributed the rate cut to "weakening global growth," "trade policy developments," and "inflation running below target."
Recent GDP data points to a US economic slowdown, as the US GDP expanded 2.1% in the second quarter compared to 3.1% in the first quarter. While the GDP's Q2 growth was better than expected, its growth has nonetheless slowed down.
What's sparking the US economic slowdown?
President Trump has faulted the Fed for slowing down the US economy with its rate hikes. However, the Fed's rate hikes aren't exactly to blame for the US economic slowdown, as we've seen a fall in business investments. Although higher interest rates haven't hampered business investments, businesses concerned about the trade war uncertainty have held back investments. Instead, US companies have resorted to share buybacks to utilize their cash.
Article continues below advertisement
Fed's rate cuts might not prevent an economic slowdown
Several observers, including Carl Icahn, don't believe the Fed's rate cuts could do much to prevent the US economic slowdown. Notably, many analysts have faulted Trump's trade war for the US and global economic slowdown.
The International Money Fund also lowered its global growth forecast, citing trade war repercussions. Morgan Stanley sees a recession on the horizon amid the escalation in the US-China trade war.
It's a matter of confidence
As Trump's trade war has impacted business confidence, the Fed's rate cuts might not solve the problem. In our view, the Fed's rate cut might do little to arrest the US economic slowdown. On the contrary, rate cuts could be counterproductive, as markets would see them as confirmation of a downturn.
Furthermore, rate cuts by central banks in other countries haven't helped revive their economies. BlackRock's CEO, Larry Fink, believes fiscal policies are a more significant economic driver than the country's monetary policies.