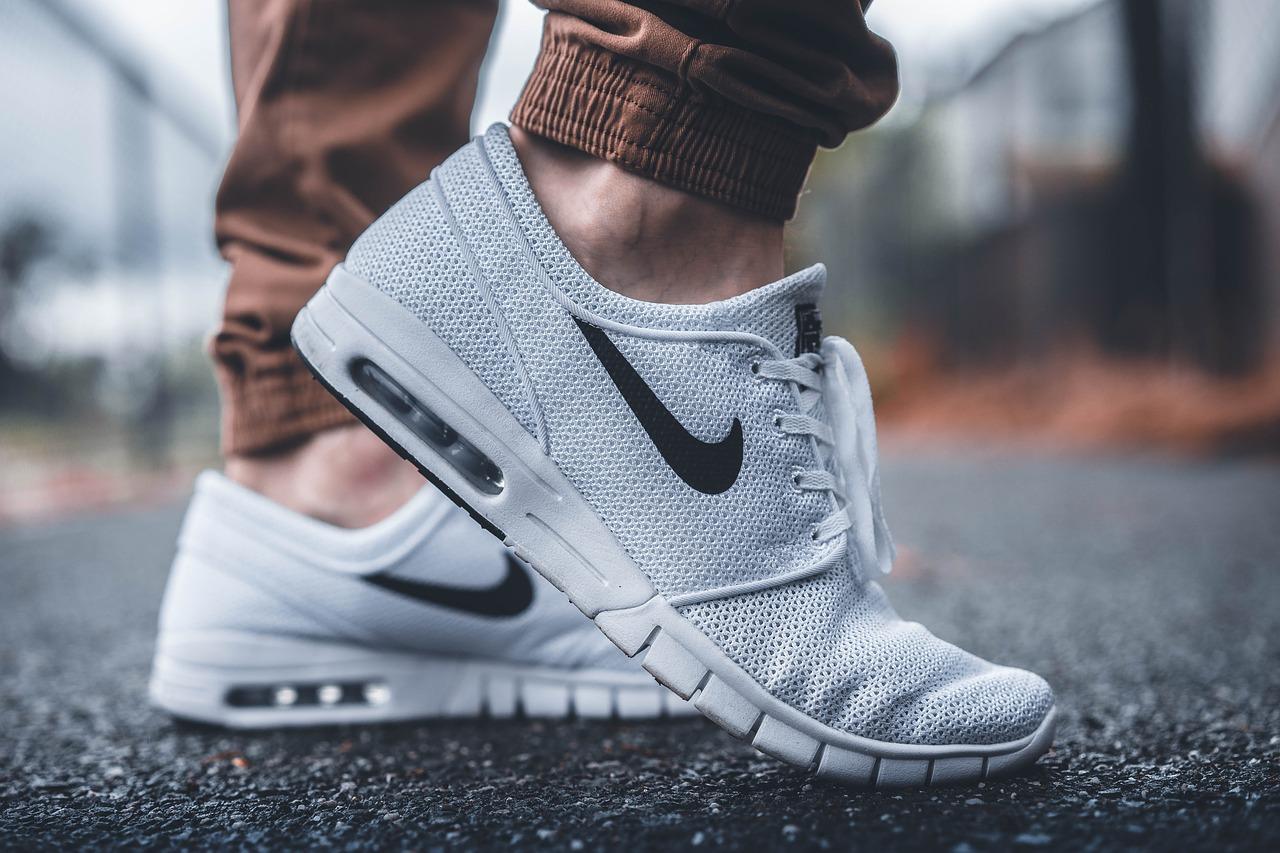 Upside in Nike and Footwear Peers despite Tariffs?
By Sirisha Bhogaraju

Aug. 7 2019, Updated 5:01 p.m. ET
Nike, Under Armour, Skechers, and Columbia Sportswear fell 3.4%, 6.5%, 6.1%, and 2.8%, respectively, on August 1. The 10% tariff announced on August 1 sent a shock wave among major stocks—especially those with heavy exposure to Chinese imports.
The recently announced 10% tariff on $300 billion of Chinese imports disappointed the retail sector—particularly footwear and apparel firms. The latest tariff will be effective on September 1 and includes goods like apparel, toys, footwear, and electronics. In recent months, many companies and trade associations have urged President Trump not to levy any further tariffs on Chinese imports. In May, leading footwear makers and retailers including Nike (NKE), Under Armour (UAA), and Foot Locker requested that Trump remove footwear from the proposed list of Chinese imports with higher tariffs. However, Trump's stance on the US-China trade war didn't change even after continued requests from companies and trade associations.
Article continues below advertisement
After the August 1 announcement about new tariffs, the Footwear Distributors & Retailers of America or FDRA issued a statement opposing the new tariffs. The trade organization stated that higher tariffs will raise the cost of shoes. Notably, 70% of shoes sold in the US come from China. According to the FDRA, duties of over 67% apply on footwear imported from China.
Nike and peers' exposure to China
In its fiscal 2019 annual report, Nike mentioned that 23% of its namesake brand footwear was sourced from China. Also, Nike sourced 49% and 21% of its footwear from Vietnam and Indonesia, respectively. China is also a major apparel supplier for Nike. It accounted for 27% of the company's apparel business in fiscal 2019.
Skechers's similarly significant reliance on China reflects in this statement from its 2018 annual report: "Substantially all of our net sales during the year ended December 31, 2018, were derived from sales of footwear manufactured in foreign countries, with most manufactured in China and Vietnam."
Under Armour's 2018 annual report states that five key manufacturers in China, Vietnam, and Indonesia made up about 87% of the company's footwear products.  For Columbia Sportswear, China and Vietnam accounted for almost all of the company's footwear production in 2018.
Article continues below advertisement
China is not only an important supplier but also a key customer base for footwear companies. For instance, Greater China accounted for about 17.0% of Nike's revenue in fiscal 2019. On the fourth-quarter conference call, Nike stated that it generated 20 straight quarters of double-digit growth in China. The US-China trade war might create negative sentiment against US brands in China and cause Chinese consumers to prefer local brands.
Wall Street analysts' ratings 
There has been no major rating changes for Nike, Under Armour, Skechers (SKX), and Columbia Sportswear (COLM) stocks since the 10% tariff was announced.
As of August 6, Nike stock had a "buy" recommendation from 72% of analysts. Nike's revenues increased 4.0% to $10.18 billion in the fourth quarter of fiscal 2019. However, higher expenses dragged down Nike's adjusted EPS by 10.1% to $0.62.
Under Armour, Skechers, and Columbia Sportswear carry a "buy" recommendation from 30%, 67%, and 71% of analysts covering these stocks.
On a year-to-date basis, Nike, Under Armour, Skechers, and Columbia Sportswear stocks have risen 9.7%, 20.4%, 46.6%, and 18.1%, respectively, as of August 6. Except for Nike, footwear stocks outperformed the 13.5% year-to-date rise in the S&P 500.
As of August 6, analysts' average 12-month price target for Nike, Under Armour, Skechers, and Columbia Sportswear were $92.50, $23.09, $42.50, and $120.85. These price targets indicate upside potential of about 14%, 9%, 27%, and 22%, respectively.
If footwear companies absorb higher costs due to tariffs, their margins will take a hit. If they pass on the higher costs to customers by raising product prices, sales could fall. Any further deterioration in US-China relations could significantly harm footwear makers' business and their stocks.