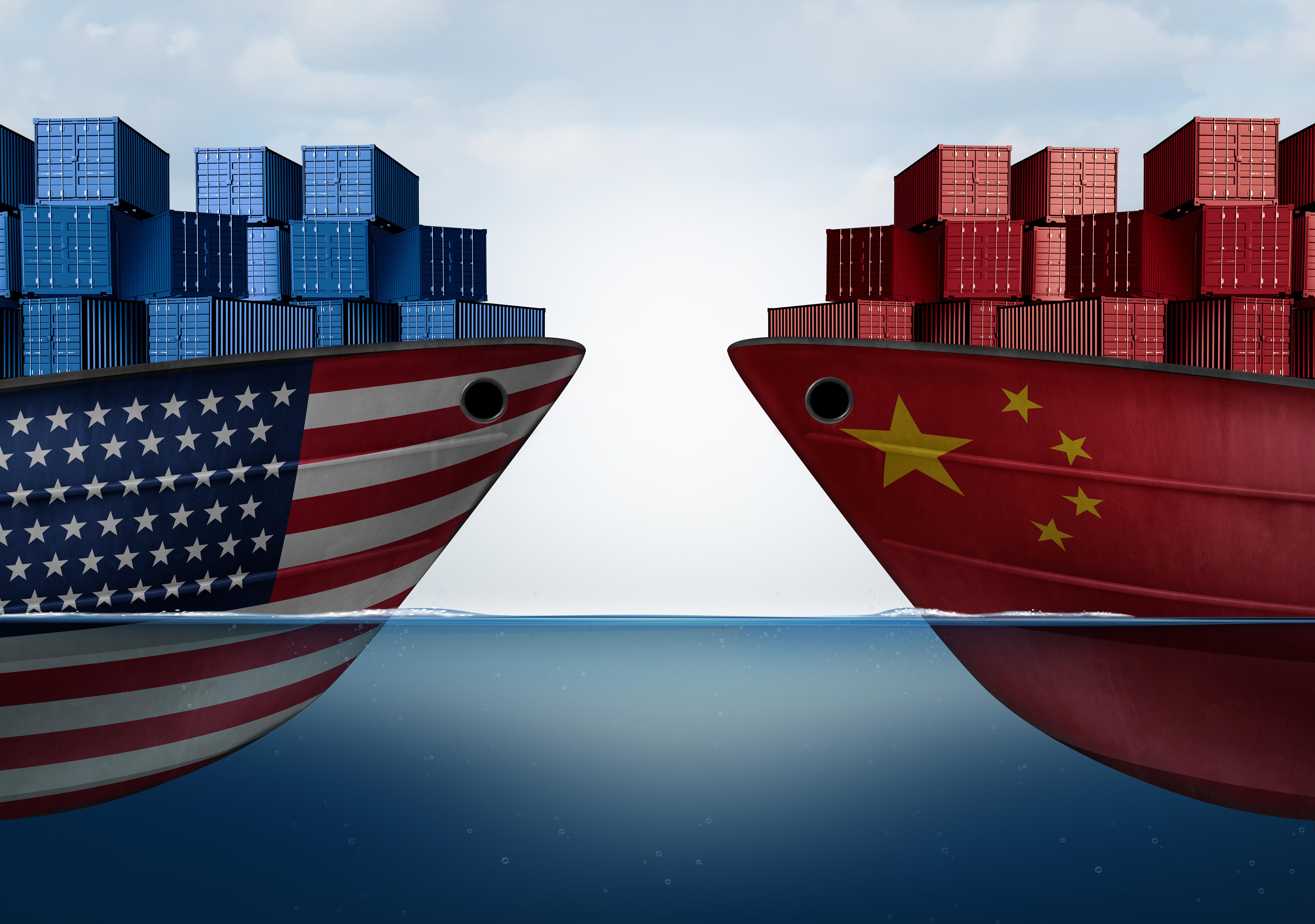 Trump's Tariffs Give Powell a Reason to Cut Rates
By Mohit Oberoi, CFA

Aug. 2 2019, Published 10:36 a.m. ET
President Trump's tariffs on $300 billion worth of Chinese goods impacted the Fed's rate cut decision. Fed Chair Jerome Powell cited the trade war as one of the reasons for cutting rates.
Article continues below advertisement
Trump's tariffs
On Thursday, President Trump announced a 10% tariff on $300 billion worth of Chinese goods. Notably, $250 billion worth of Chinese goods already has a 25% tariff. The two sides started in-person talks this week after a lull for more than two months. The US-China trade talks appeared to be on track in the first quarter. However, in May, President Trump increased the tariffs on $200 billion of Chinese goods from 10% to 25%. The escalation in the US-China trade war spooked investors and stock markets fell sharply in May.
Powell's views on Trump's tariffs
The Fed's meeting concluded on Wednesday. Powell announced a 25 basis point rate cut. The markets widely expected the rate cut. However, Powell's comments on future rate cuts spooked investors. He called the rate cut "a mid-cycle adjustment to policy." He explained that it isn't "the beginning of a lengthy cutting cycle." After Powell's comments, President Trump said that the Fed should have said that they would aggressively cut rates. Notably, President Trump called on the Fed for a big rate cut before the July meeting.
Article continues below advertisement
Why did Powell lower the rates?
The US economy has looked strong this year. The US GDP rose 3.1% in the first quarter. Advance estimates show that the US GDP increased 2.1% in the second quarter. Powell also admitted to the US economy's resilience. Generally, investors wouldn't expect the Fed to cut rates in a resilient economy. Powell attributed the rate cut to "weakening global growth," "trade policy developments," and "inflation running below target."
Weakening global growth
The global economic growth outlook weakened over the last year. The IMF has slashed its 2019 growth forecast four times since October. In 2019, the global GDP growth will likely be the slowest in a decade. According to the IMF, the trade war is a major risk for the global economy. Referring to the trade war, the IMF said that slowing global growth is "self-inflicted." The IMF also said, "A major downside risk to the outlook remains an escalation of trade and technology tensions that can significantly disrupt global supply chains." Former Fed Chair Janet Yellen thinks that the US-China trade war is hurting global growth. Before the Fed's meeting, Yellen called on Powell to lower the rates. Amid the escalating US-China trade war, we could see more moderation in global economic growth. Sagging global growth could propel Powell to cut rates.
Article continues below advertisement
Trade uncertainty due to Trump's tariffs
Powell also cited "trade policy developments" as another reason for cutting rates. He wasn't drawn into whether the trade war is good or bad. He also spoke about larger trade uncertainty and not just the US-China trade war. Trade uncertainty increased due to President Trump's tariff announcement. The tariffs aren't coming into play immediately. They will be rolled out on September 1. However, China probably won't be able to avoid the tariffs.
Will China retaliate?
If President Trump goes ahead with the announced tariffs, China will likely retaliate. Previously, China retaliated against US tariffs. China lacks traditional ammunition this time. China doesn't import much from the US, so its hands would likely be tied. However, China could look at alternate ways to hit the US. Reuters reported that China's Foreign Ministry spokeswoman, Hua Chunying, said, "If America does pass these tariffs then China will have to take the necessary countermeasures to protect the country's core and fundamental interests."
Chunying also said, "We won't accept any maximum pressure, intimidation or blackmail. On the major issues of principle we won't give an inch." She also said that the US "should give up its illusions."
Stock markets react
The US stock markets sold off after President Trump's tariff announcement. Markets saw a selling spree on Wednesday after Powell's comments. Looking at the price action on Thursday, Apple (AAPL), NVIDIA (NVDA), Advanced Micro Devices (AMD), Intel (INTC), Broadcom (AVGO), Qualcomm (QCOM), and Micron (MU) saw a negative price action of 2.2%, 2.3%, 1.9%, 2.1%, 1.6%, 2.7%, and 2.9%. Apple will likely be hit by the recent round of tariffs. US chipmakers also have significant exposure to China. According to a CNBC report, Qualcomm, Micron, NVIDIA, Broadcom, and Intel have revenue exposure of 67%, 66%, 53%, 49%, and 42%, respectively, to China.