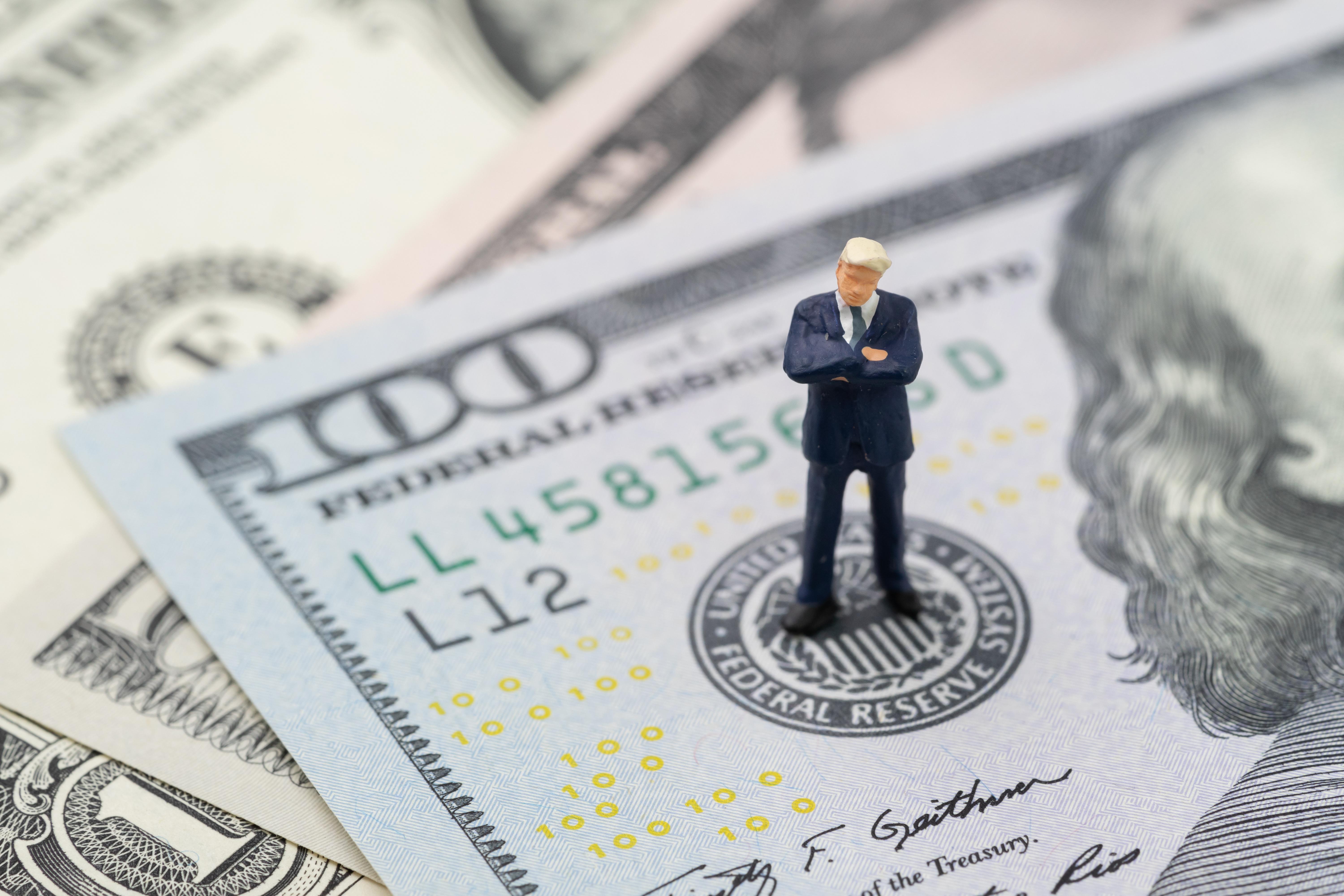 Trump Says Fed Should Cut Rates by 1%
By Sanmit Amin

Aug. 19 2019, Updated 2:07 p.m. ET
As President Donald Trump continues to criticize the Fed and its chairman, Jerome Powell, the Fed cut rates last month by 25 basis points, soothing the markets. Now, through a tweet, Trump demanded that the Federal Reserve cut the federal funds rate by "at least 100 basis points."
Article continues below advertisement
Trump seeks quantitative easing and a rate cut
Trump also wants to implement quantitative easing to go with the rate cut. The Fed had started its extraordinary bond-buying program dubbed "quantitative easing" after the 2007–2008 financial crisis. This move was unprecedented, as the Fed wanted to boost the economy by pumping more liquidity into the system.
Today, Trump tweeted that Powell and the Fed had been hindered by a "horrendous lack of vision." The president has been overt about his desire for a weaker dollar and lower interest rates. Trump went on to say, "Democrats are trying to 'will' the Economy to be bad for purposes of the 2020 Election. Very Selfish! Our dollar is so strong that it is sadly hurting other parts of the world."
Despite some volatility, the stock markets are doing pretty well
Trump has vehemently criticized the Fed in the past. He claimed that the Dow Jones Industrial Average would have been 10,000 points higher if not for rate hikes and the unwinding of Fed's balance sheet.
He also claimed that in that case, the economy would be growing at over 4%. Trump has been trying to protect the markets from volatility, which is the primary reason for his desire for a rate cut from the Fed. Trump recently delayed tariffs on some of the Chinese goods to relieve the markets.
Article continues below advertisement
Despite all the volatility, the S&P 500 Index is down only 3.4% in the last month. This broad index is still up 16.6% this year, and it was up 1.2% on August 19. The SPDR S&P 500 ETF (SPY) closely tracks the movement of the index. The markets now expect the Fed to cut rates by another 25 basis points in September and to implement another rate cut in December.
How an extra-loose monetary policy could be harmful
A decade ago, quantitative easing and a 0% funds rate might have been warranted to jumpstart the economy. After a certain point, however, it becomes counterproductive to cut rates.
Ultra-low yields cripple banks' profitability. Over the long term, this could hamper their ability to write loans, negatively affecting the economy.
However, the US dollar (UUP) did not weaken. Instead, the dollar index has risen 2.2% since mid-July. The uncertainties about the trade war and global economic growth have caused the dollar to strengthen.
In our view, if the Fed cuts rates now, it would have fewer weapons in its arsenal if the economy worsens. Recent US retail numbers showed that the US consumer economy is still in good shape, and consumption still accounts for about two-thirds of the economy.