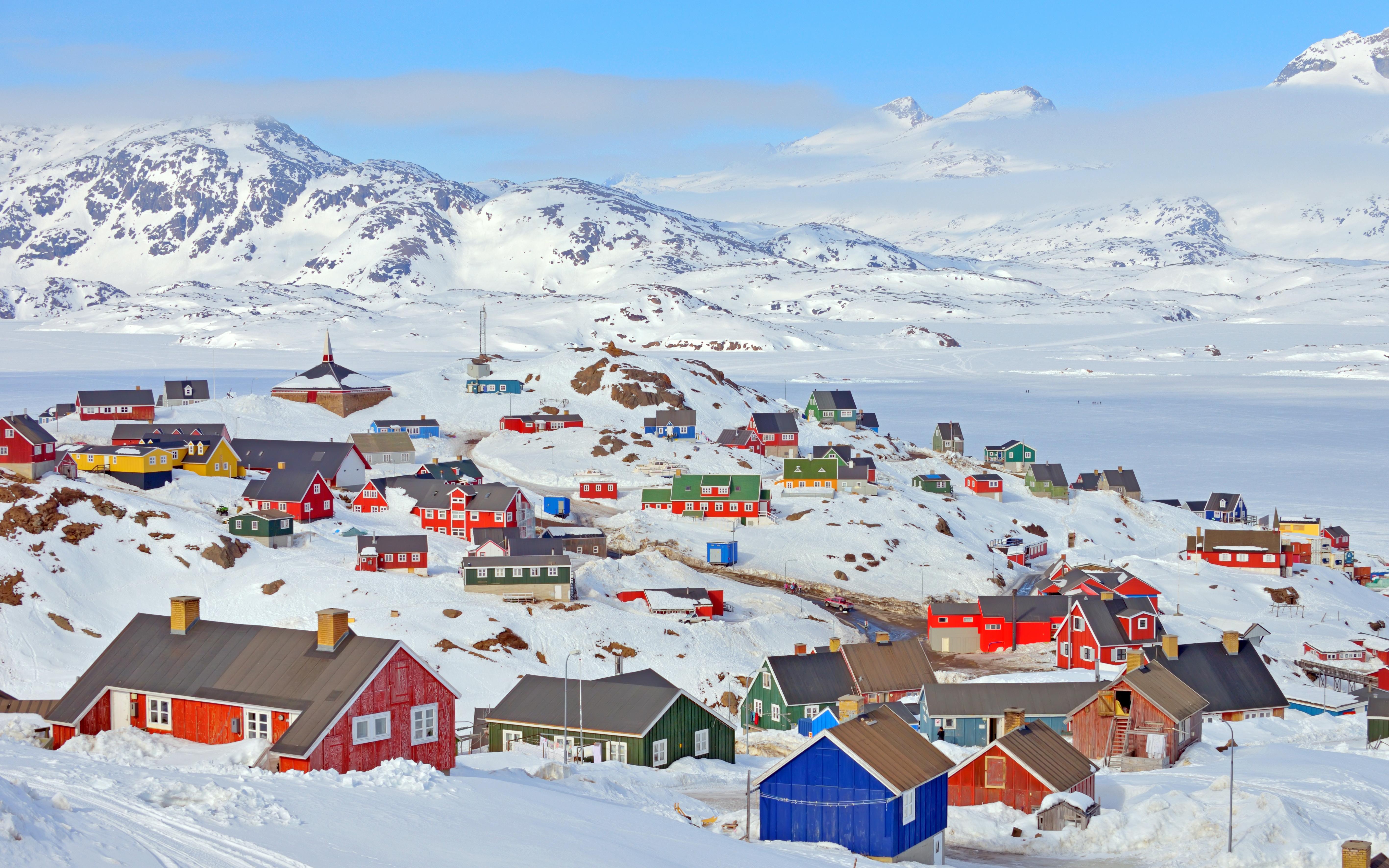 Trump Ponders Buying Greenland: A Trade War Tie-In?
By Mike Sonnenberg

Aug. 19 2019, Updated 2:04 p.m. ET
Article continues below advertisement
From the history books
After Hitler's Nazi forces occupied Denmark, the United States defended Greenland. Greenland is the world's largest island and is an autonomous Danish region.
Trump isn't the first US president to express an interest in buying Greenland. In 1946, President Harry Truman proposed purchasing Greenland for $100 million, but the deal didn't work out. The US Air Force operates Thule Air Base at Pituffik Airport.
The idea of purchasing a foreign territory is not as unusual as it seems. The United States purchased Alaska from Russia in 1867. Plus, the US bought the Danish West Indies from Denmark in 1917—the islands currently known as the US Virgin Islands.
Why does Trump want to buy Greenland?
While Trump has been pondering the idea of buying Greenland since last year, the timing for making this idea public is significant. The US and China are currently engaged in a trade war. China is the largest producer of rare earth minerals, accounting for 95% of the world's total rare earth production.
Rare earth minerals are key components in technology and defense products such as hard drives, batteries, screens, and X-rays. Apple's (AAPL) products use several rare earth minerals. Although used in small quantities in its products, rare earth minerals possess significant importance for Apple. They help run speakers on Macs, cameras on its iPhones and iPads, and memory chips on almost all its products.
Article continues below advertisement
With China using rare earth as a weapon in the ongoing trade war, the US may need to look for an alternative source of rare earth minerals. With 1.5 million tons of these minerals, Greenland possesses more rare earth reserves than the US. Having Greenland as a reliable source of these minerals could help the US technology and healthcare industries, as well as rare earth mining companies.
The VanEck Vectors Rare Earth/Strategic Metals ETF (REMX) invests in companies with rare earth mining exposure. Tronox Holdings (TROX) is the only publicly traded US company in the top 10 holdings of this ETF. At 11:39 AM EDT, REMX and TROX were up 0.43% and 3.42%, respectively. The S&P 500 (SPY) and the Nasdaq (QQQ) were up 1.31% and 1.58%, respectively, at the same time.
Not just rare earth
The idea of purchasing Greenland isn't solely about rare earth minerals, though. Firstly, the Arctic belt is believed to have vast oil reserves. Having Greenland as a US territory could give American oil companies like ExxonMobil (XOM) and Chevron (CVX) greater access to Arctic exploration.
ExxonMobil pulled out of an Arctic joint venture with Russia's Rosneft last year. Chevron has also tried to drill in the region. However, the path of these companies to drill oil in an environmentally sensitive area might not be an easy one.
Secondly, Greenland's location is strategic, with an eye on Russia and the North Pole. Having Greenland as a US territory could also give the country a gateway to Europe, improving the logistics and supply chain for US importers and exporters.
Will Greenland remain green?
A significant question in this scenario is whether Greenland would remain green if it becomes a US territory. Greenland already battles depleting snow cover due to global warming. In my view, having a US president who doesn't believe in global warming could be harmful to the world's largest island and potentially to the global environment.
The increased commercial and logistical activity could also threaten the island's biodiversity. Oil exploration in the region is a sensitive topic. Having access to Greenland could lead to competition between the US and Russia to dominate the Arctic, threatening peace in an already fragile geopolitical environment.
With Danish politicians and Greenlanders refuting the idea—and Trump not seeming too serious about the idea—we expect that Greenland will remain Greenland, at least for now.