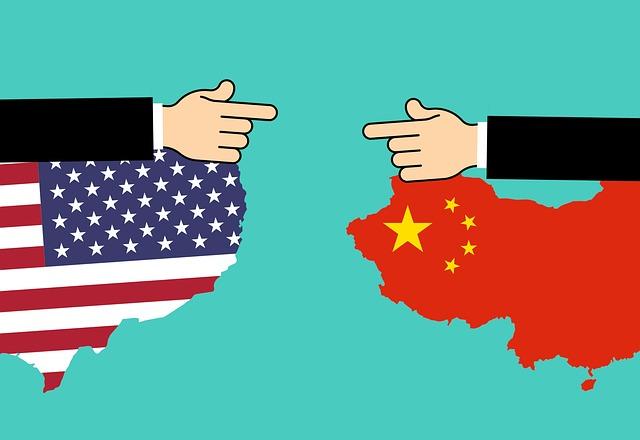 Trade War Grows: Is the US Economy Headed for a Rout?
By Mike Sonnenberg

Aug. 12 2019, Updated 9:41 a.m. ET
Going by Donald Trump's latest comments on the trade war with China, the S&P 500 may be up for a roller coaster ride. On Friday, Trump cast doubts about US trade negotiators and their Chinese counterparts meeting next month, saying, "we'll see whether or not we keep our meeting in September." The markets were quick to respond. The S&P 500 (SPY) fell 0.66% on Friday, while the tech-heavy Nasdaq (QQQ) fell 1%. The Dow Jones (DIA) fell just 0.34%, somewhat saved by its strongest constituent, McDonald's, which gained 1.44%.
Article continues below advertisement
Is Trump hedging against a deal fallout?
Although Trump has repeatedly said the US would be okay without a deal, he probably knows that continued trade tensions aren't good for the country's economy or his bid for the second term. Therefore, his repeated attacks on the Fed may just be a way to balance nationalistic rhetoric with economic reality. After all, a rate cut could extend the already stretched expansion a bit more.
Just a day before instigating trade deal uncertainties, Trump targeted the Fed for letting the US dollar stay strong by keeping interest rates high. He added that the strong dollar is making it difficult for US manufacturers to compete. For more on that, read Would a Currency War Help Boeing, CAT, DE, and GE?
Several prominent investors and economists have warned that a rate cut may not be the answer. On Thursday, Carl Icahn said that the Fed is running out of options.
Article continues below advertisement
Trade war brings Huawei and the tech sector in focus
Huawei and the tech sector have remained at the center of the US-China trade war. On Friday, Trump reiterated that the US is "not going to do business with Huawei." Interestingly, Trump's comments came right after Huawei launched its own operating system, HarmonyOS, to counter Google's (GOOG) Android and Microsoft's (MSFT) Windows. In May, Google cut off ties with Huawei after the Trump administration barred US companies from doing business with Huawei. In the same month, Microsoft removed Huawei products from its catalog. Currently, Google's Android and Microsoft's Windows dominate the mobile and desktop laptop segments, respectively. US tech companies, including Microsoft, are also trying to relocate their production amid the trade war.
The semiconductor sector is especially nervous as Huawei is a big customer for many US semiconductor companies, including Micron (MU), Broadcom (AVGO), and Qualcomm (QCOM). China accounts for over half of these companies' revenue, with Huawei being the biggest customer. Since the trade war escalated in May, Micron, Broadcom, and Qualcomm have fallen 1.3%, 13.40%, and 17%, respectively.
Apple (AAPL) has also voiced its opinion on the trade war, writing a letter to the Trump administration in June about its concerns. Apple fears that tariffs would reduce its contribution to the US GDP.
Markets seem to have learned that Trump can change his mind often. Hopefully, we'll see some rationality ahead.