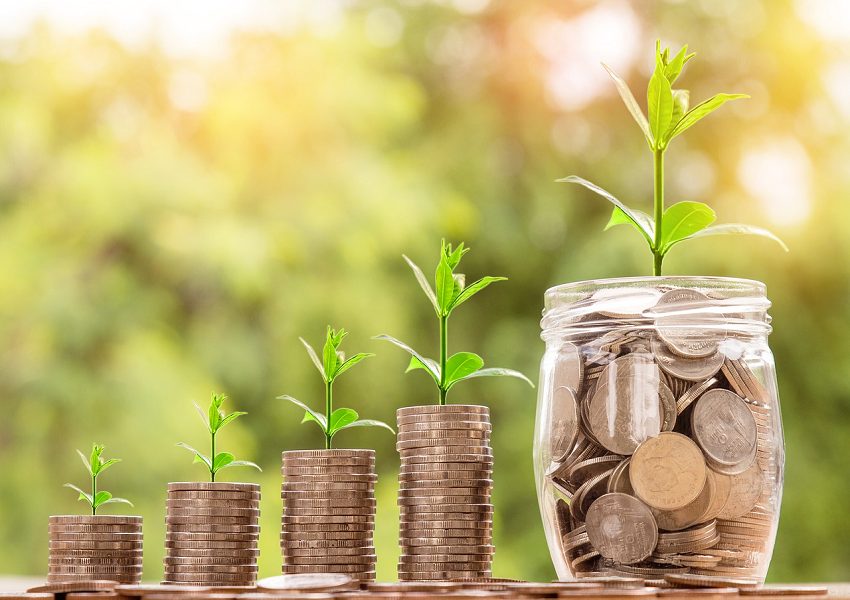 Is Now the Right Time to Invest in Delta Air Lines?
By Anirudha Bhagat

Aug. 9 2019, Updated 7:21 p.m. ET
Delta Air Lines (DAL) may be an interesting investment choice right now, given the many factors that could boost its stock price in the near term. A major positive for Delta is its lack of exposure to Boeing's (BA) 737 MAX planes. The jets have been under a flying ban since mid-March, following two deadly crashes within five months. As a result, many of Delta's peers are facing thousands of flight cancellations monthly.
Article continues below advertisement
Together, Southwest Airlines (LUV), American Airlines (AAL), and United Airlines (UAL) own 72 MAX aircraft. During its second-quarter earnings release, Southwest revealed 20,000 of its flights had been canceled since the MAX grounding. Meanwhile, American and United had to remove 7,800 and 3,440 flights from their schedules, respectively, in the second quarter.
These cancellations have cost the companies billions of dollars in revenue and operating profit. According to OAG Aviation Worldwide, LUV, AAL, and UAL could lose 6.3 million seats in capacity if MAX planes remain grounded until October. The airline data provider estimates that the grounding could cost US airlines $4 billion in revenue and associated expenses. During their latest earnings releases, Southwest and American both disclosed that the MAX grounding impacted their second-quarter pretax income by $175 million. However, United Airlines' pretax margin improved due to its efficient cost management and lower fuel costs.
Delta's strong quarterly results
Delta has a history of beating analysts' earnings estimates, having surpassed their forecast for the last eight quarters. The company's top- and bottom-line results for the second quarter again beat analysts' estimate and improved significantly YoY (year-over-year). Delta's focus on enhancing its premium products and non-ticket sources has continued to support its revenue growth.
Furthermore, the company is efficiently managing its non-fuel expenses through cost-control measures, fleet transformation, and One Delta initiative. This strategy helped the airline expand its adjusted pretax operating margin by 190 basis points YoY to 15.9% in the second quarter.
Article continues below advertisement
The company started the third quarter on a strong note, as reflected in its August 2 operating performance report. In July, Delta's traffic grew 5.2% YoY. It grew more than its capacity, which expanded by 3.5%. With its traffic outpacing its capacity, the company's load factor grew by 140 basis points to 90%.
Buoyed by its strong first-half performance and customer-focused initiatives, Delta raised its revenue guidance for fiscal 2019. It now anticipates its revenue to grow 6%–7% YoY instead of 5%–7%. In the third quarter, Delta expects its unit revenue to rise 1.5%–3.5% and its capacity to increase 4%. The company's Q2 adjusted EPS forecast of $2.10–$2.40 implies 15%–31% YoY growth.
Analysts' bullish recommendations
With a YTD (year-to-date) return of 20%, Delta is one of the strongest stocks in the airline industry. In comparison, the iShares Transportation Average ETF (IYT), of which nearly 19% comprises passenger airline stocks, has gained 12.6% YTD. The Dow Jones and S&P 500 have risen 13% and 17%, respectively, this year.
Despite Delta stock's massive upswing this year, analysts expect it could rise further. Of the analysts covering the stock, 70% recommend "buy," and 30% recommend "hold." Their one-year price target of $69.78 for the stock implies a 16.2% upside from its current market price of $60.03.
The company's consistently strong quarterly results drove analysts' bullish sentiment. They believe the company's sustained focus on enhancing its premium seating capacity and non-ticket offerings could drive its revenue. Analysts are also optimistic about Delta's cost-control measures and One Delta and fleet transformation initiatives.
In June, Goldman Sachs forecast that the stock would outperform broader market despite global trade concerns. Delta is included in the investment research company's list of the 12 most crowded and popular stocks among hedge funds and mutual funds.