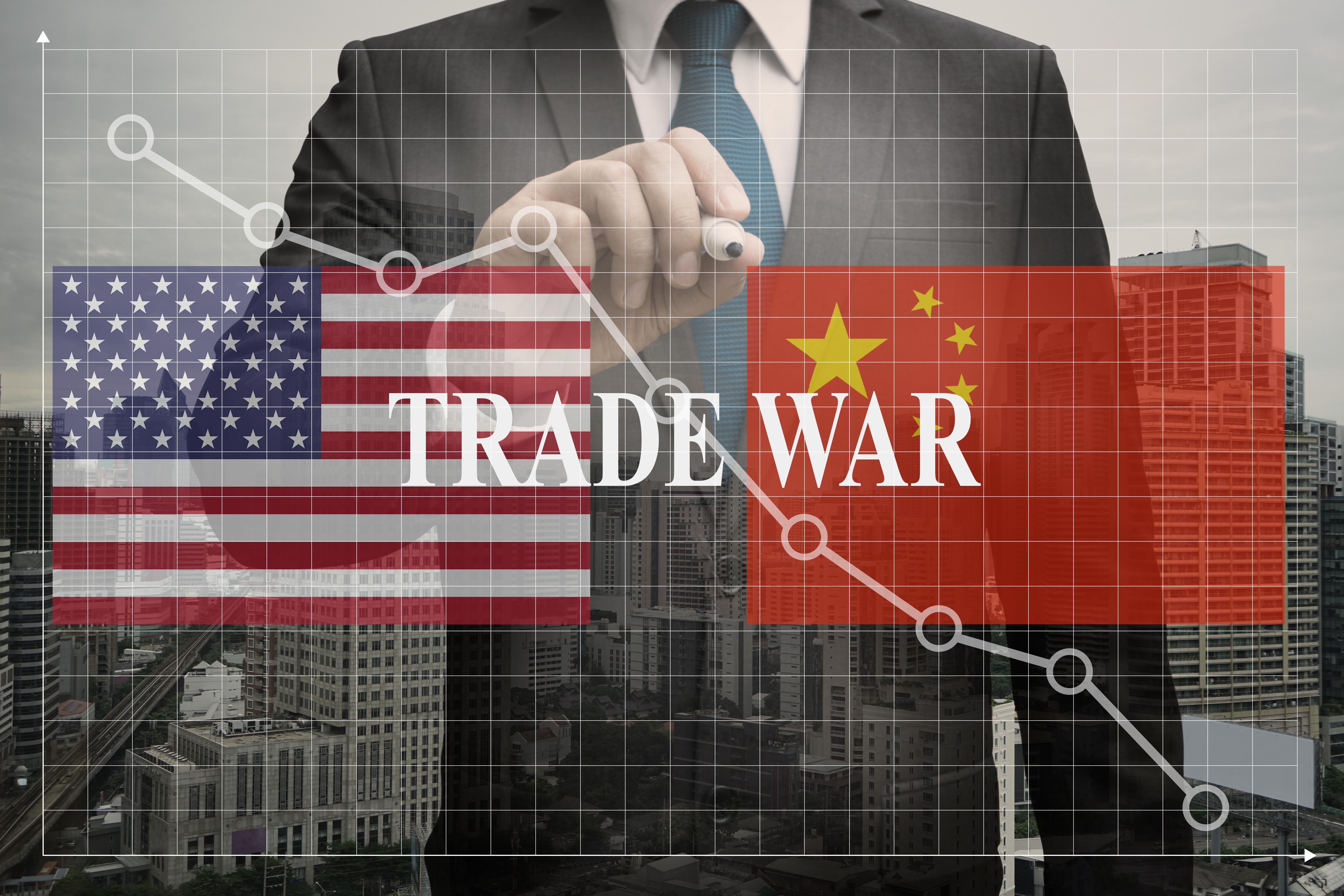 Tech Stocks React to More Trump Tariffs
By Sanmit Amin

Aug. 1 2019, Published 3:57 p.m. ET
President Trump tweeted today that the US is slapping a 10% tariff on Chinese goods worth $300 billion. The new Trump tariffs will be effective on September 1.
Article continues below advertisement
Tech stocks down 3% on Trump tariff news, semiconductor stocks down 4%
Tech stocks and broader markets were surging today. Investors were expecting the Fed to cut rates after manufacturing PMI data suggested that the US economy was cooling down further. However, stocks plunged after the news. The tech sector is particularly vulnerable to the trade war between the US and China, given its dependence on the world's second-biggest economy.
The semiconductor sector, in particular, gets a lot of business from China. The iShares PHLX Semiconductor ETF (SOXX) fell 4.2% on the news, compared to a 3.1% decline in the Nasdaq Composite Index (QQQ). The tech-heavy index was down 0.8% for the day at 2:30 PM ET after starting with a healthy 1.4% gain.
The broader markets started recovering in June after they took a beating in May because of the US-China trade war. Stocks recovered on expectations of a deal between the two countries. Markets ignored the possibility of the trade war reigniting and focused on the strong earnings season in the US that took indices to all-time highs.
More bad news for Apple?
One of the biggest stocks that will be affected by the renewed trade war is Apple (AAPL). Apple stock fell 4% immediately after the news. The company's iPhone vendors are in China, and Apple remains sensitive to tariffs if the trade war escalates. The tech giant is already struggling with its core iPhone business shrinking.
The trade war could now trigger a slump in tech stocks and the broader markets, especially with most of the earnings season­ behind us. The Nasdaq Composite Index had reached correction levels back in May, when Trump had initially declared a 25% tariff on Chinese goods. Tech stocks will be particularly vulnerable to a plunge, given excessive valuations compared to broader markets.
The trade war could also slow the US economy down even further. The US GDP grew 2.1% in the second quarter, compared to 3.1% in the first quarter. The slowdown was mainly due to weakness in trade-oriented sectors.