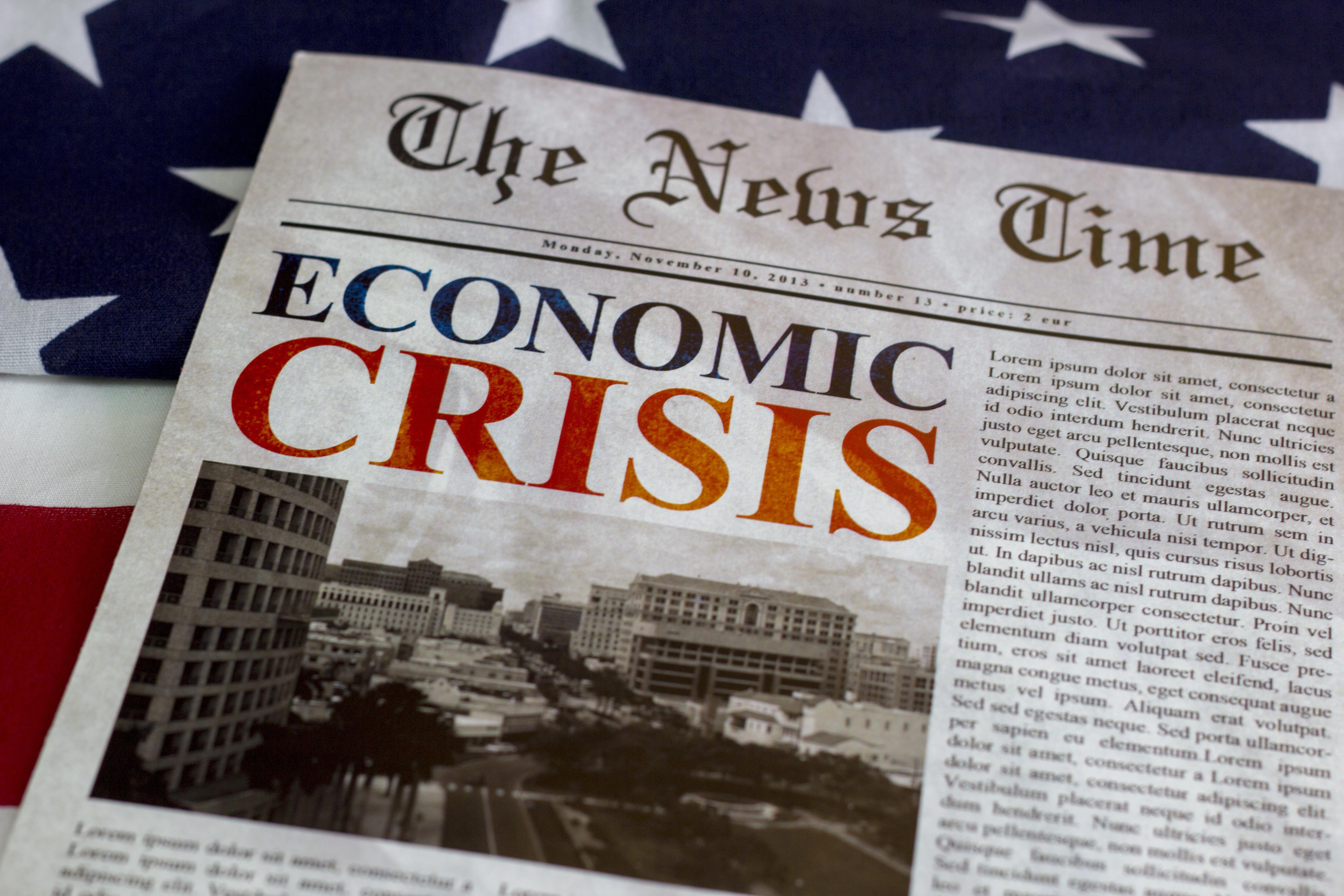 Tech Stocks in Freefall—Recession Ahead?
By Adam Rogers

Nov. 20 2020, Updated 11:53 a.m. ET
The broader indices are bleeding today, and tech stocks are also trading in the red. Investors are concerned about a looming recession.
The Dow Jones Industrial Average is down 760 points or 2.9% while the S&P 500 ETF has fallen 2.8%. Advanced Micro Devices (AMD) is down 6.3% while DXC Corp. (DXC) has fallen 6.2%.
Other tech companies Akamai (AKAM), Groupon (GRPN), Lyft (LYFT), and Dropbox (DBX) have fallen 6%, 5.9%, 5.8%, and 4.8% today, respectively. The big five—Apple, Amazon (AMZN), Google (GOOGL), Facebook (FB), and Microsoft (MSFT) returned -2.8%, -3.3%, -2.6%, -4.4%, and -2.7%, respectively, today.
So, how did recession worries lead to this bloodbath?
Article continues below advertisement
Yield curve points to recession
Investors seem very concerned about a looming recession. The yield curve inverted this morning, sending investors into a panic. The stock market frenzy sent both stocks and indices tumbling. So, what exactly is the yield curve, and why is it so important?
The yield curve is the difference between long- and short-term interest rates. Generally, investors with long-term debt investments get a higher interest rate than short-term investors.
But today, the yield curve inverted for the first time since 2007. This means the two-year Treasury bond rate is now higher than the ten-year Treasury bond rate. The ten-year Treasury bond was at 1.623% while the two-year Treasury note was at 1.634%.
Yield curve inversions have preceded recessions by approximately 12 months on average over the last 50 years. Does this mean we can expect an economic recession in the coming months? And is the trade war, coupled with slowing global markets and a sluggish Chinese economy, finally bringing this bull run to an end?
For a while now, we've been in a spectacular bull run. It's been one of the longest bull runs since 1935, and it's bound to end sooner rather than later. Investors are wondering whether to sell their holdings. You might be wondering if it's time to hit the panic button.
Former Federal Reserve chair not too concerned
In an interview with Fox Business Network, former Federal Reserve Chair Janet Yellen stated, "Historically, it has been a pretty good signal of recession, and it think that's when markets pay attention to it, but I would really urge that on this occasion it may be a less good signal. And the reason for that is there are a number of factors other than market expectations about the future path of interest rates that are pushing down long-term yields."
While no one can concretely predict a recession, the yield curve has been a key indicator over the last few decades. And the big question remains, do you bet against a successful recessionary indicator and keep investing? I'll follow up with an in-depth answer to this question, so stay tuned.