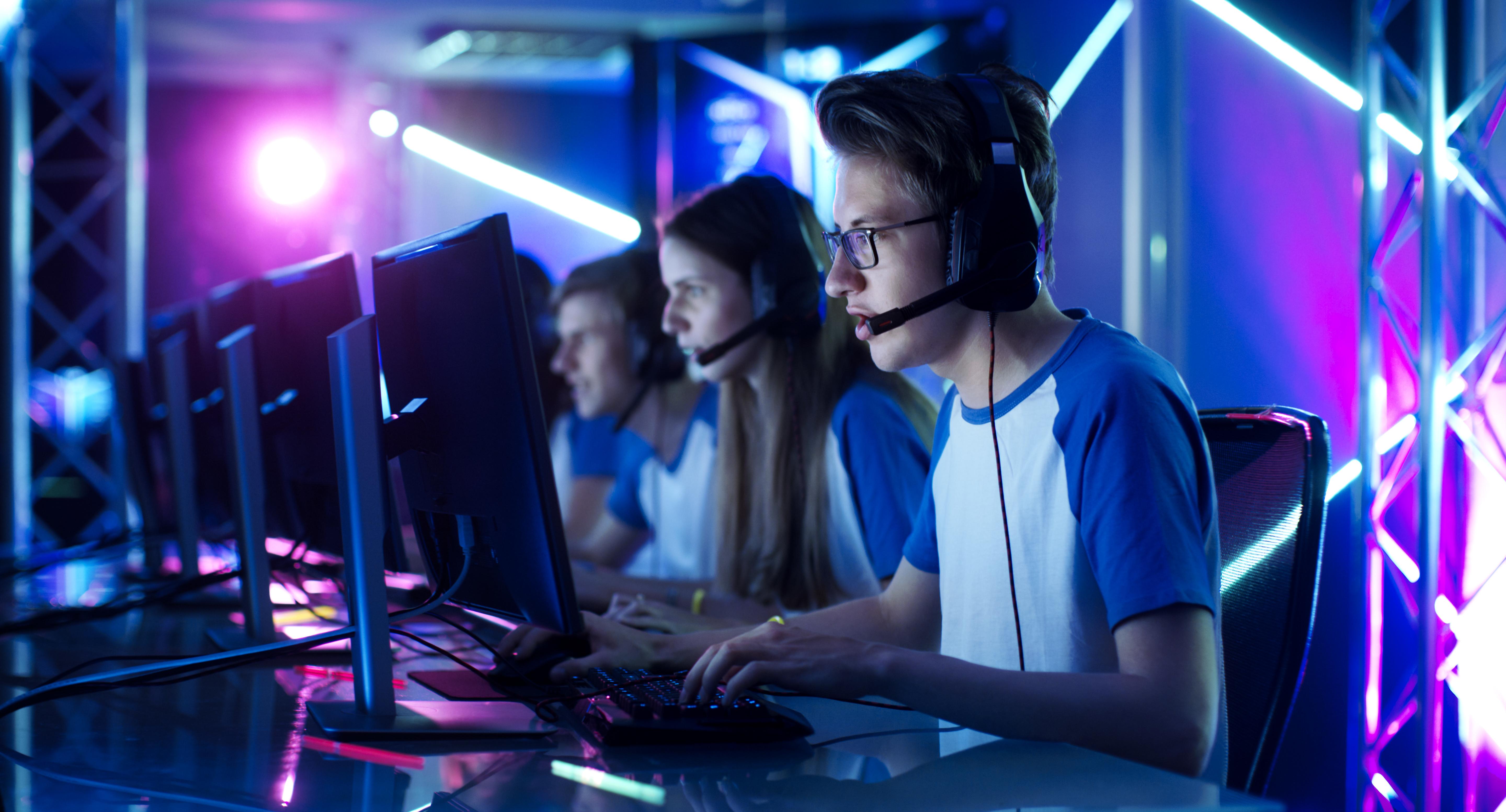 Take-Two Crushes Earnings Estimates, Gains Big after Hours
By Adam Rogers

Aug. 5 2019, Published 6:25 p.m. ET
Shares of leading gaming company Take-Two Interactive (TTWO) have risen over 7.0% in after-hours trading today. Take-Two announced its earnings results for the first quarter of fiscal 2020 today and reported GAAP revenue of $540.5 million, a rise of 39.0% year-over-year. Its net bookings came in at $422 million in the first quarter with adjusted EPS of $0.27. Analysts expected net bookings of $363.8 million and EPS of $0.02 in Q1 2020.
Article continues below advertisement
Take-Two's recurrent consumer spending rose 31.0% and accounted for 58.0% of GAAP sales. The company defines its recurrent revenue as "generated from ongoing consumer engagement and includes virtual currency, add-on content and in-game purchases." TTWO's revenue in the first quarter gained momentum from its popular games. These titles included NBA 2K19, Grand Theft Auto Online, GTA V, Red Dead Redemption 2, Red Dead Redemption Online, and the Borderlands franchise.
Digital sales rose 36.0% to $427.8 million and accounted for 79.0% of Take-Two's total revenue. Solid first-quarter results resulted in a higher forecast for fiscal 2020. TTWO expects net revenue between $2.83 billion and $2.93 billion. This range is higher than analysts' estimate of $2.65 billion.
Take-Two will be releasing several new titles in 2020. It's banking on games like Ancestors: The Humankind Odyssey, Borderlands 3, NBA 2K20, WWE 2K20, and The Outer Worlds to drive revenue in 2020. The holiday quarter remains critical for gaming companies, generating incremental sales. Plus, Take-Two Interactive should also benefit from the release of new gaming consoles—meaning content updates and revenue growth.
Other gaming companies trading lower alongside Take-Two
Gaming stocks Electronic Arts (EA), Activision Blizzard (ATVI), and Zynga (ZNGA) had lost significant value during trading hours. While Take-Two fell 5.2%, EA, ATVI, and Zynga were down 4.6%, 6.0%, and 5.3%, respectively. These gaming stocks were down in part due to the broader-market sell-off. They took a hit from President Trump's critical commentary following the dual mass shootings in Ohio and Texas. He accused video games of glorifying violence.
Take-Two managed to wipe out its losses after its stellar first-quarter results. The stock has now gained 18.5% year-to-date.