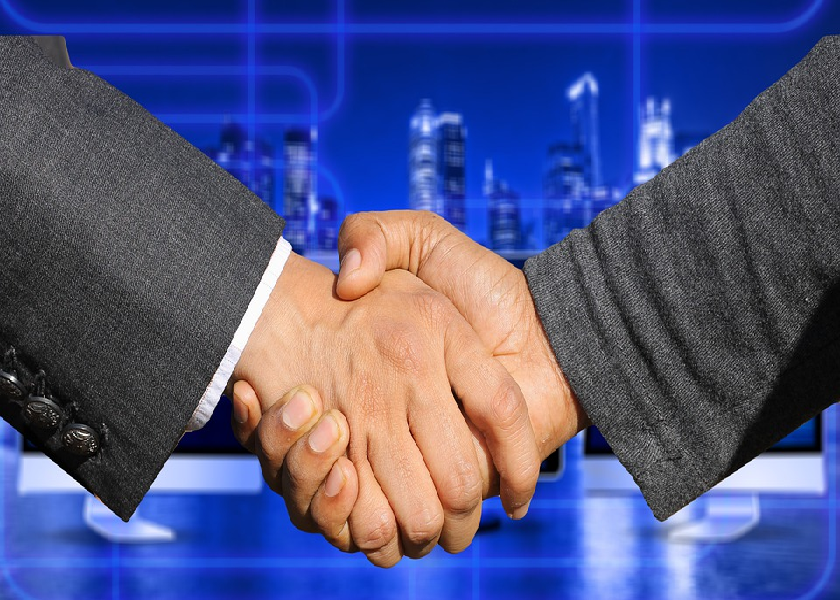 Symantec Sells Enterprise Unit, Stock Up on AVGO Deal
Symantec (SYMC) stock soared and closed 12.3% higher yesterday after the cybersecurity company announced it was selling assets to Broadcom (AVGO). The companies had been discussing a deal for some time. Broadcom stock rose 0.34% yesterday.
According to the agreement, Symantec will sell its Enterprise Security unit to the chipmaker, exiting the $161 billion enterprise security market. Broadcom has valued the all-cash transaction at $10.7 billion. The companies expect the deal to close in next year's first quarter, following regulatory approval. Symantec also announced its fiscal 2020 first-quarter results yesterday, beating analysts' earnings and revenue expectations.
Article continues below advertisement
Symantec to offer sale proceeds to shareholders
The deal, which includes Symantec shareholders receiving $10.7 billion in cash, is set to yield approximately $8.2 billion in after-tax proceeds. It plans to use the proceeds to offer shareholders a special dividend after the deal is closed. The software company also expects to increase its regular dividend by 67% in the quarter following the deal's closure. Its board has agreed to raise the existing share repurchase authorization to $1.6 billion.
Yesterday, Symantec announced it is planning to reduce its workforce by 7% in fiscal 2020 (ending in March). As part of the restructuring plan, the company may close certain facilities or data centers.
Symantec to focus on its consumer unit
Symantec's sale of its Enterprise Security business is a boon for the company, which was facing several challenges. Symantec has been dealing with sluggish sales, narrowing margins, and very high debt for the last few quarters. Amid the growth issues, key executives were leaving the company.
Therefore, the Symantec-Broadcom deal could help the cybersecurity company focus on its Consumer Cyber Safety business. The unit includes Norton LifeLock, which offers device security, identity threat protection, and privacy software to consumers and small businesses. After the transition, the company expects Norton LifeLock to generate annual EPS of $1.50, strong cash flow, and mid-single-digit revenue growth year-over-year.
Broadcom had previously wanted to acquire Symantec entirely. However, in mid-July, the halted acquisition talks due to pricing issues.
Broadcom benefits from the deal
Like Symantec, Broadcom is also struggling with sluggish sales amid a choppy chip demand. Ongoing US-China trade tensions have also hurt the chipmaker's business.
The acquisition of Symantec's Enterprise Security unit could help Broadcom expand in the software space. The company is already gaining revenue after its purchase of software company CA Technologies last year. Adding Symantec's enterprise unit could further add to the chipmaker's revenue. Broadcom expects the acquisition to add incremental annual revenue of more than $2 billion, and cost synergies of $1 billion in its first year.