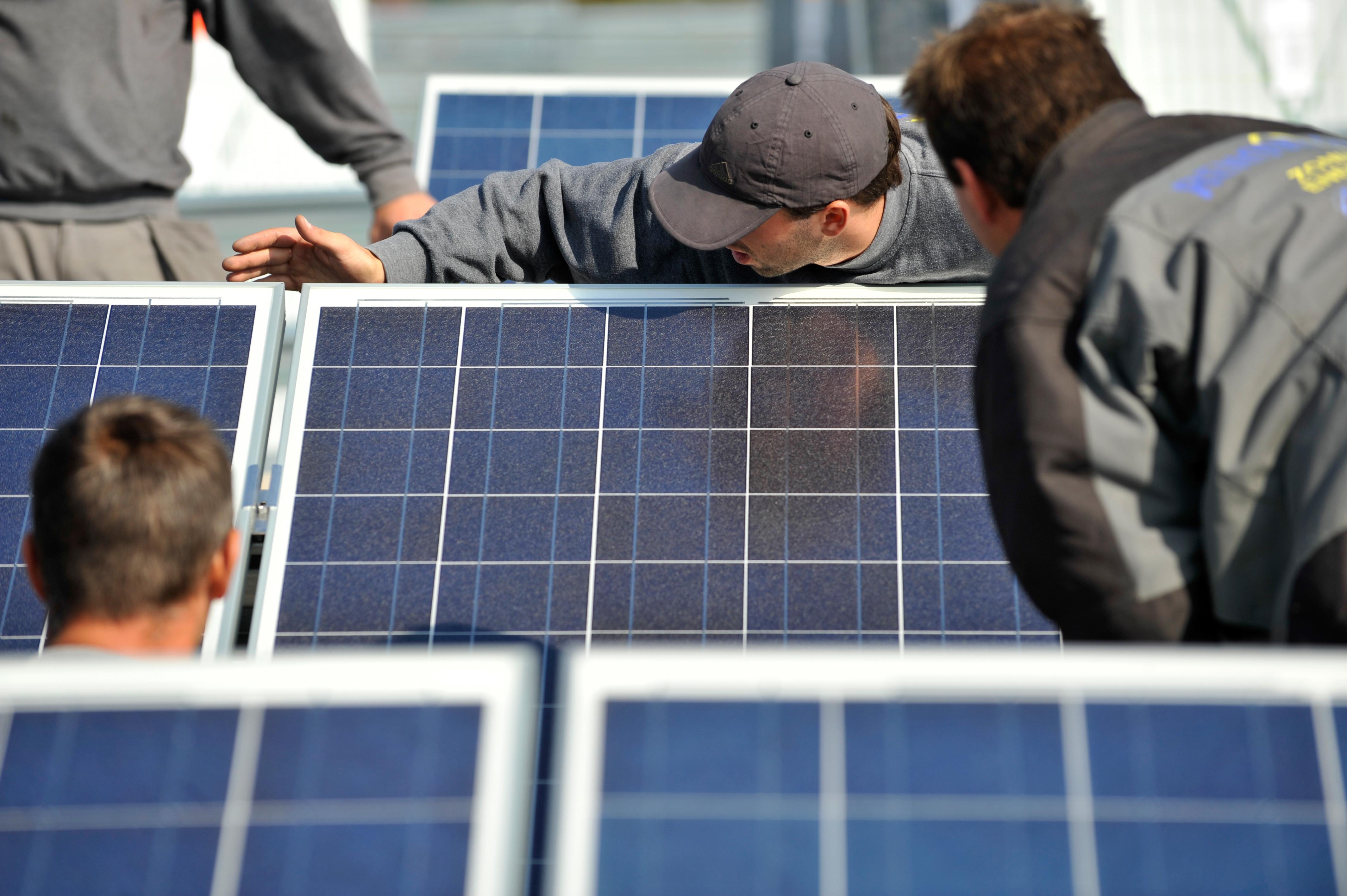 SolarEdge's Earnings: Will Stock Follow Peers after Q2?
By Vineet Kulkarni

Aug. 7 2019, Published 9:04 a.m. ET
SolarEdge Technologies (SEDG) reported its second-quarter earnings on Tuesday. The company reported an EPS of $0.94 for the quarter ending June 30. The EPS represents 50% growth from the previous quarter and 15% growth compared to the same quarter last year. Notably, SolarEdge beat analysts' revenue and earnings estimates.
SolarEdge stock rose more than 16% in the extended trading hours on Tuesday. Will the stock follow its peers on Wednesday? Enphase Energy (ENPH) SunPower (SPWR) shares skyrocketed after their second-quarter earnings last week. Both companies raised their guidance for the second half of the year.
Article continues below advertisement
SolarEdge's earnings drivers
SolarEdge reported total revenues of $325.0 million in the second quarter, which represents top-line growth of 43% YoY (year-over-year). The company shipped 1.3 gigawatts AC of inverters during the second quarter compared to 1.1 gigawatts in the first quarter. Strong demand for solar inverters drove the company's revenues despite higher tariffs on Chinese products. There was notable sales growth in the solar business in Europe and Brazil.
SolarEdge forecast third-quarter revenues of around $400 million, which indicates top-line growth of 23% compared to the second quarter. The estimate is above analysts' revenue estimate of $375.0 million–$390.0 million for the quarter. The company's management expects the gross margin from the solar business to be 33%–35% in the third quarter, which is marginally lower than the second quarter. The company has achieved significant operational developments with increased capacity in China and a ramp-up in the Vietnam facility. The facilities will likely start mass production in the third quarter to accommodate the higher demand.
Article continues below advertisement
SolarEdge became a dominant player in the solar inverter space after Chinese manufacturing giant Huawei trimmed its US operations in June, according to Greentech Media. Enphase Energy also benefited from Huawei's exodus. The company is a key technology provider for solar panel makers. Enphase Energy stock rose more than 30% after reporting record second-quarter earnings and upbeat guidance for the second half of the year.  SunPower stock rose 24% after its second-quarter earnings. The company raised its earnings guidance for the third quarter despite a loss in the second quarter. To learn more, read SunPower Reports Loss in Q2, Raises 2019 Guidance.
SolarEdge stock looks strong
SolarEdge stock has risen almost 80% so far this year. Interestingly, analysts are still optimistic about the stock. J.P. Morgan raised SolarEdge's target price from $71.0 to $84.0 on Wednesday due to solid second-quarter earnings. Canaccord Genuity also raised its target price from $68.0 to $78.0.
According to analysts' estimates, SolarEdge stock has a mean target price of $69.0, which suggests a potential upside of 7.5% for the next 12 months. Among the 11 analysts tracking the stock, seven recommended a "buy," two recommended a "strong buy," and two recommended a "hold."
From the valuation standpoint, SolarEdge stock seems to have a long way to go. Currently, the stock is trading at approximately 18x its estimated earnings for the next 12 months. SolarEdge is too cheap compared to its peers. Enphase Energy is trading at 30x its forward earnings.
Read Solar Stocks: What Can Investors Expect? to learn how solar stocks played out recently.