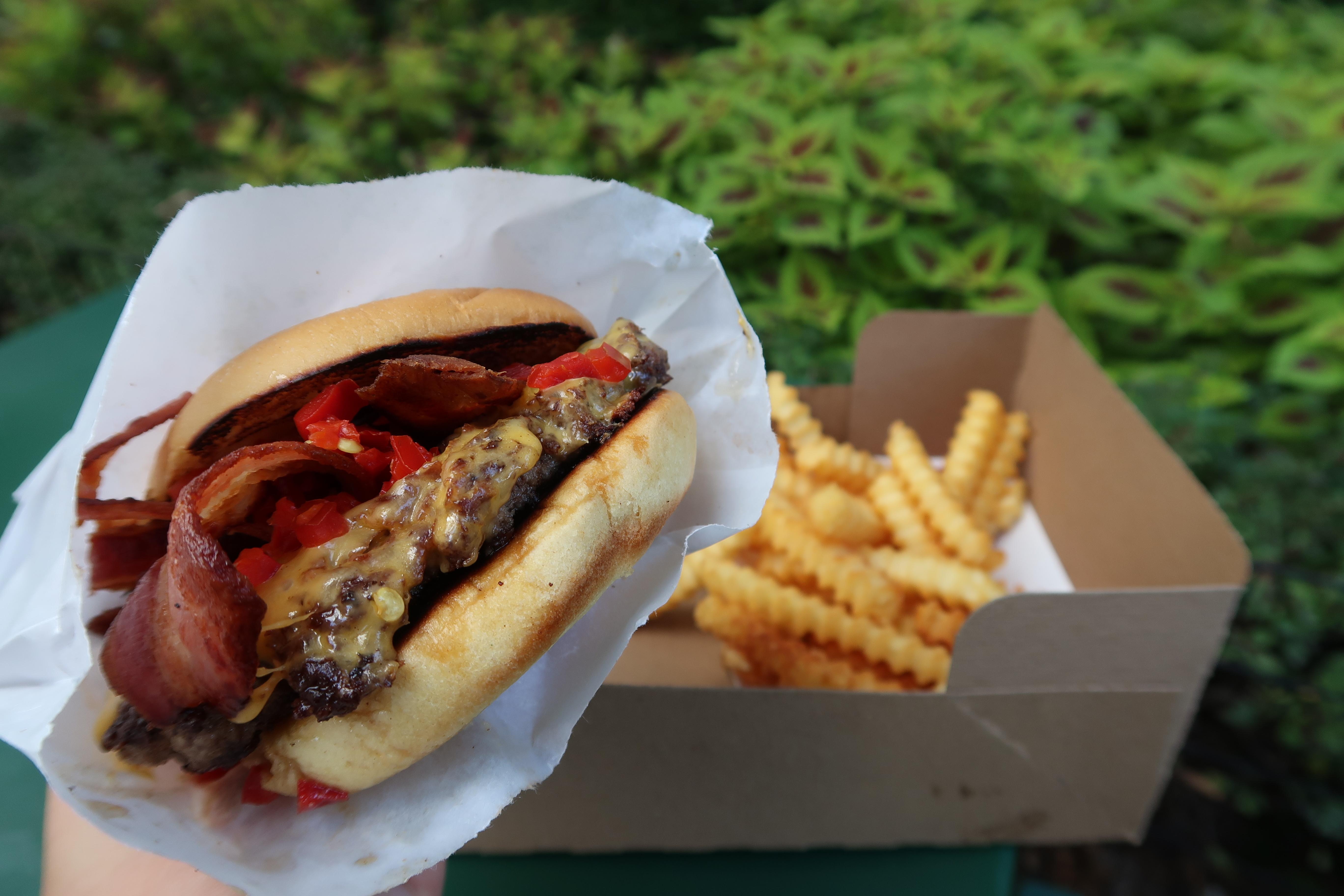 Shake Shack Stock Rose after Impressive Q2 Results
By Rajiv Nanjapla

Aug. 6 2019, Updated 9:37 a.m. ET
Shake Shack (SHAK) reported its second-quarter earnings results after the market closed yesterday. For the quarter that ended on June 26, the company reported adjusted EPS of $0.27 on revenue of $152.7 million. It outperformed both analysts' EPS estimate of $0.23 and their revenue estimate of $149.5 million. The company's same-store sales grew 3.6% against analysts' estimate of 2.0%.
Following its impressive second-quarter performance, Shake Shack's management raised its SSSG (same-store sales growth) and revenue guidance for 2019. The company's strong second-quarter performance and increased 2019 sales guidance appear to have led its stock to rise. The company was up 2.2% in after-hours trading on August 5.
Article continues below advertisement
YTD (year-to-date), Shake Shack has returned 61.5%. Its strong first-quarter performance and investors' optimism about the implementation of digital advancements drove its stock price. In comparison, Chipotle Mexican Grill (CMG), which reported better-than-expected second-quarter earnings on July 23, has returned 80.7% YTD. McDonald's stock has returned 18.5% during the same period.
SHAK's revenue growth
In the second quarter, Shake Shack's revenue rose 31.3% to $152.7 million. An increase in its restaurant count and positive SSSG drove the company's revenue. The company has net added 40 domestic company-owned restaurants and 18 franchised restaurants in the last four quarters. In the second quarter alone, SHAK opened 11 domestic company-owned restaurants and eight franchised restaurants.
Article continues below advertisement
Strong second-quarter SSSG
Driven by growth in both traffic and average check size, Shake Shack reported SSSG of 3.6% in the second quarter. In the quarter, favorable mix and increased menu prices increased the company's check size by 2.3%, while traffic growth contributed 1.3% to its SSSG.
SHAK's management continued to test new menu items, implement digital advancements and new restaurant formats, and expand its delivery service to drive its sales. The company also integrated GrubHub as its delivery partner. Currently, GrubHub is available in only a few of SHAK's restaurants. Management expects to expand the service to all domestic company-owned restaurants over the next two to three quarters.
A decline in SHAK's EPS
Although Shake Shack's second-quarter EPS outperformed analysts' estimate, its earnings fell 6.9% YoY. The contraction in its net margin more than offset the effect of revenue growth to lower the company's EPS. A hike in food and paper costs and an increase in labor, other operating, and occupancy-related expenses lowered the company's net margin. A higher effective tax rate also negatively affected the company's net margin. However, lower general and administrative expenses as a percentage of total revenue offset some of the contraction.
Article continues below advertisement
An increase in chicken prices and higher packing expenses due to a rise in off-premises digital sales increased the company's food and paper costs. Wage inflation and an increase in administrative and litigation expenses increased the company's labor expenses from 26.3% of total revenue in the second quarter of 2018 to 27.2% of total revenue. An increase in delivery commission and marketing investments hiked the company's other operating expenses. For the quarter, the company's effective tax rate came in at 19.3% compared to 16.7% in the corresponding quarter of the previous year.
Outlook
Shake Shack's management has raised its revenue guidance for 2019 to the range of $585 million–$590 million. Management has also increased its SSSG guidance to 2%, the higher end of its earlier guidance of 1%–2%. The company now expects to open 38–40 company-owned restaurants and 18–20 franchised restaurants this year. However, management has lowered its guidance for its restaurant-level operating margin to 23% compared to its earlier guidance of 23%–24%.