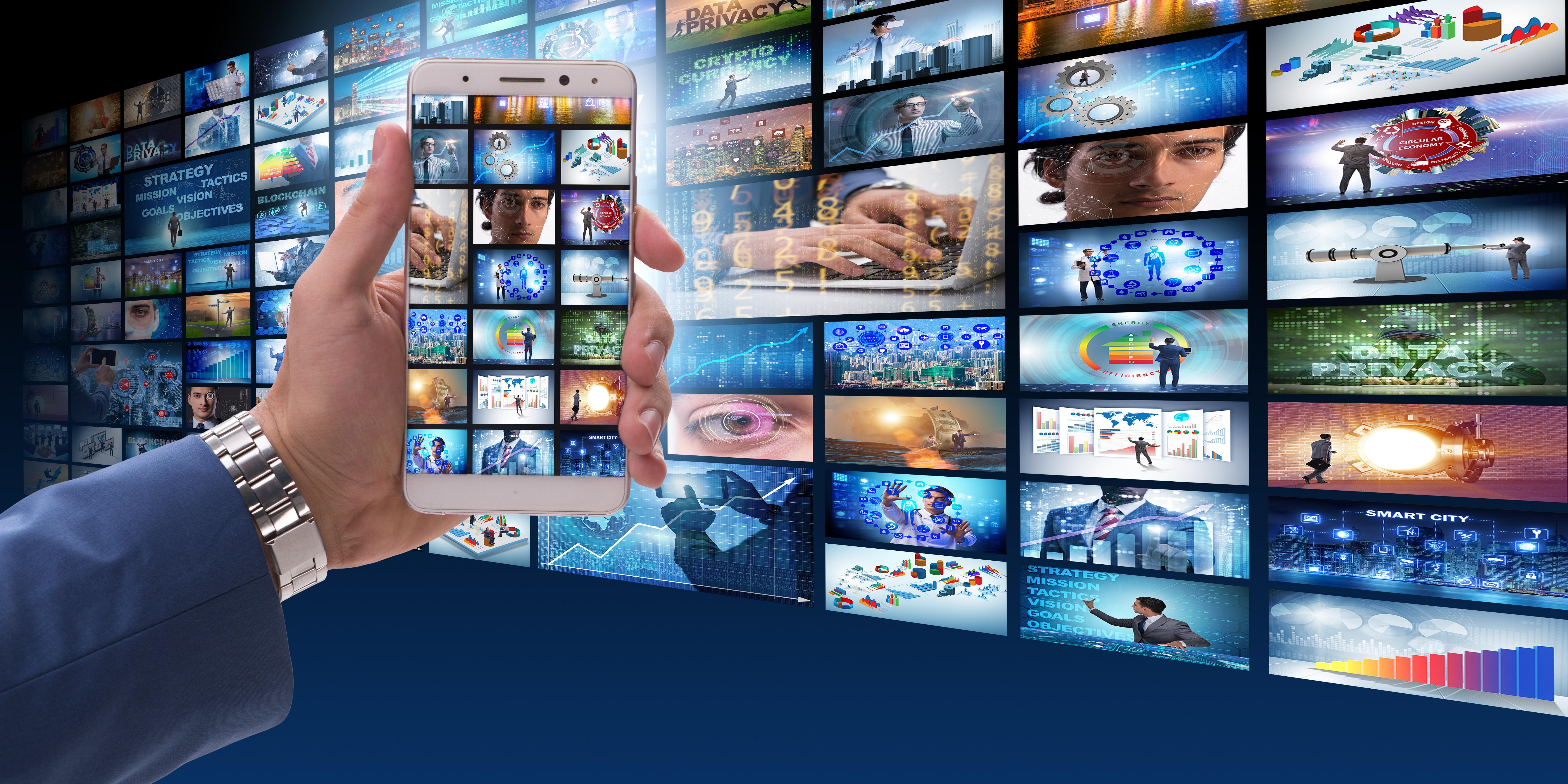 Should Roku's Fast Growth Worry Netflix and Peers?
By Maitali Ramkumar

Aug. 28 2019, Published 3:43 p.m. ET
Roku (ROKU), a competitor with Netflix, is growing at a fantastic rate. The company saw 59% year-over-year growth in revenues in the second quarter. Competition in the online streaming industry has been heating up. Netflix (NFLX), for the first time in a decade, saw a decline in US subscribers.
A CNBC report quoted William Blair analyst Ralph Schackart saying, "Looking at Roku's most recent nine quarters against those of Netflix in the beginning stages of Phase II, Roku, on average, achieved 9% quarter-over-quarter growth, compared with Netflix's average of 8%." Roku provides streaming services as well as devices like Roku streaming players, Roku TV, and Roku Powered to stream online content.
Article continues below advertisement
Roku stock gained 41% in August
Roku stock has had a terrific run this year. Year-to-date, the stock is up 375%.
Plus, this month, the entire market and tech stocks are crashing. Yet Roku stock is up 41%. The majority of its gains this month came after the company announced its Q2 earnings.
Netflix stock has fallen 9.8% in August amid US-China trade tensions and fears of a recession. Plus, weak Q2 earnings have affected the stock. Facebook (FB), Apple (AAPL), and Alphabet (GOOGL) stocks are down 6.7%, 3.6%, and 3.6%, respectively.
It hasn't all been bad news for tech stocks, though. Facebook saw robust revenue growth in Q2. Also, Apple and Alphabet's latest earnings came in better than expected. While Twitter stock (TWTR) fell 0.7% in Q2, Twitter surpassed revenue estimates.
However, streaming content peer Disney missed its revenue and earnings estimates. Disney stock (DIS) has fallen 4.8%. Amazon (AMZN), which also streams video content, is down 5.5% in August. The company reported lower-than-expected earnings for Q2.
Roku's robust earnings
Unlike Disney and Amazon, Roku posted strong second-quarter numbers. The company beat revenue as well as earnings estimates. And its revenues grew 59% year-over-year to $250 million, surpassing Wall Street analysts' mean estimate by 11% in Q2. Roku's ARPU (average revenue per user) rose 27% year-over-year to $21.06. The company's adjusted EPS stood at -$0.08, which was better than analysts' estimate of -$0.22 for the quarter. Though Roku posted a net loss, its adjusted EBITDA rose 56% to $11.1 billion.
Article continues below advertisement
Roku's active accounts rose 39% year-over-year to 30.5 million. Schackart expects the company's active accounts to reach 80 million by 2025. Meanwhile, Netflix's subscriber base grew by 2.70 million over the previous quarter to 151.56 million users in Q2. This growth was lower than Netflix's expected growth of 5.0 million in Q2. Roku's second-quarter growth in its subscriber base followed very high growth of 9.6 million users in Q1.
Raised guidance
Roku has raised its revenue and gross profits guidance for 2019. The company expects revenues over $1 billion and a gross profit of about $485 million for the year. Plus, the company has also raised its EBITDA outlook to $30 million–$40 million in 2019. In its Q2 earnings release, the company stated, "Our strategy is to reinvest incremental gross profit in our business to further strengthen our competitive advantages and growth drivers."
Article continues below advertisement
Wall Street analysts expect Roku to post losses in 2019 and 2020. But they hope the company will turn to profits in 2021. On an EBITDA level, analysts expect Roku to post growth of 9% in 2019 and 72% in 2020. For Netflix, meanwhile, analysts expect 21% and 77% EPS growth in 2019 and 2020. Wall Street also expects Netflix's EBITDA to grow 59% and 44% in 2019 and 2020, respectively.
As we've seen, competition in the streaming industry is heating up. Netflix competitor Roku is strengthening its foothold in the industry. Netflix is also looking forward to a strong third quarter. At the same time, Amazon is expanding its streaming business.
Roku is also competing with peers that are ready to launch new streaming services. Disney is set to launch Disney+ in November. Apple, meanwhile, is planning to launch its Apple+ service this fall. Alphabet plans to expand its video streaming service. Finally, AT&T and Comcast are set to launch their own streaming services next year.