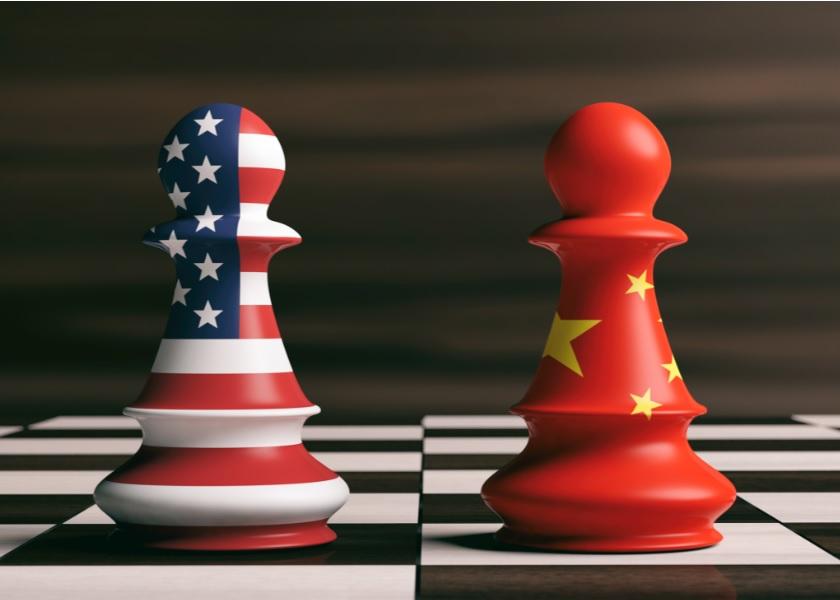 Oil and Energy Stocks Fall after Trump's Latest Tariff
By Rekha Khandelwal, CFA

Aug. 2 2019, Published 11:35 a.m. ET
On Thursday, President Trump said that he will impose an additional 10% tariff on $300 billion of Chinese goods. The tariffs will start on September 1. The Chinese goods don't include the $250 billion worth of goods that already have a 25% tariff. The stock market reacted sharply to President Trump's comment. The S&P 500 Index fell 0.9%, while the Dow Jones Industrial Index fell 1.05% on Thursday. President Trump's comment also impacted crude oil prices. On Thursday, the WTI near-month crude oil futures price fell approximately 8%—the steepest fall in more than three years.
The United States Oil Fund (USO) closed approximately 6.1% lower on Thursday. The top energy stocks felt the heat and closed lower. ExxonMobil (XOM) fell 2.6%, while Chevron (CVX) fell 1.9%.
Article continues below advertisement
Trade war impacts oil prices
China is the world's second-largest crude oil consumer after the US. A prolonged trade war might cause a slowdown in China's economy. Lower demand for oil would push oil prices lower. The latest tariffs on $300 billion worth of Chinese goods will likely impact US consumers earlier. The tariffs impact consumer and retail products. The tariffs might also impact US economic growth.
The IEA (International Energy Agency) reduced its 2019 oil demand forecast in July to 1.1 MMbpd (million barrels per day) amid the US-China trade war. Earlier, the agency reduced its demand forecast from 1.5 MMbpd to 1.2 MMbpd in June. Crude oil prices have fallen roughly 20% since May 2018 when the US imposed the current set of tariffs on China.
Impact on natural gas
The ongoing trade war isn't just impacting crude oil demand and prices. The trade war is also impacting natural gas, especially LNG (liquefied natural gas). China is a key LNG buyer. The IEA predicts that China will account for more than 40% of the global gas demand growth by 2024. The trade war has also impacted Chinese LNG imports.
Top oil and gas producers closed lower on Thursday. Apache (APA) fell 1.23%. Devon Energy (DVN) and EOG Resources (EOG) fell 6.81% and 5.57%, respectively.