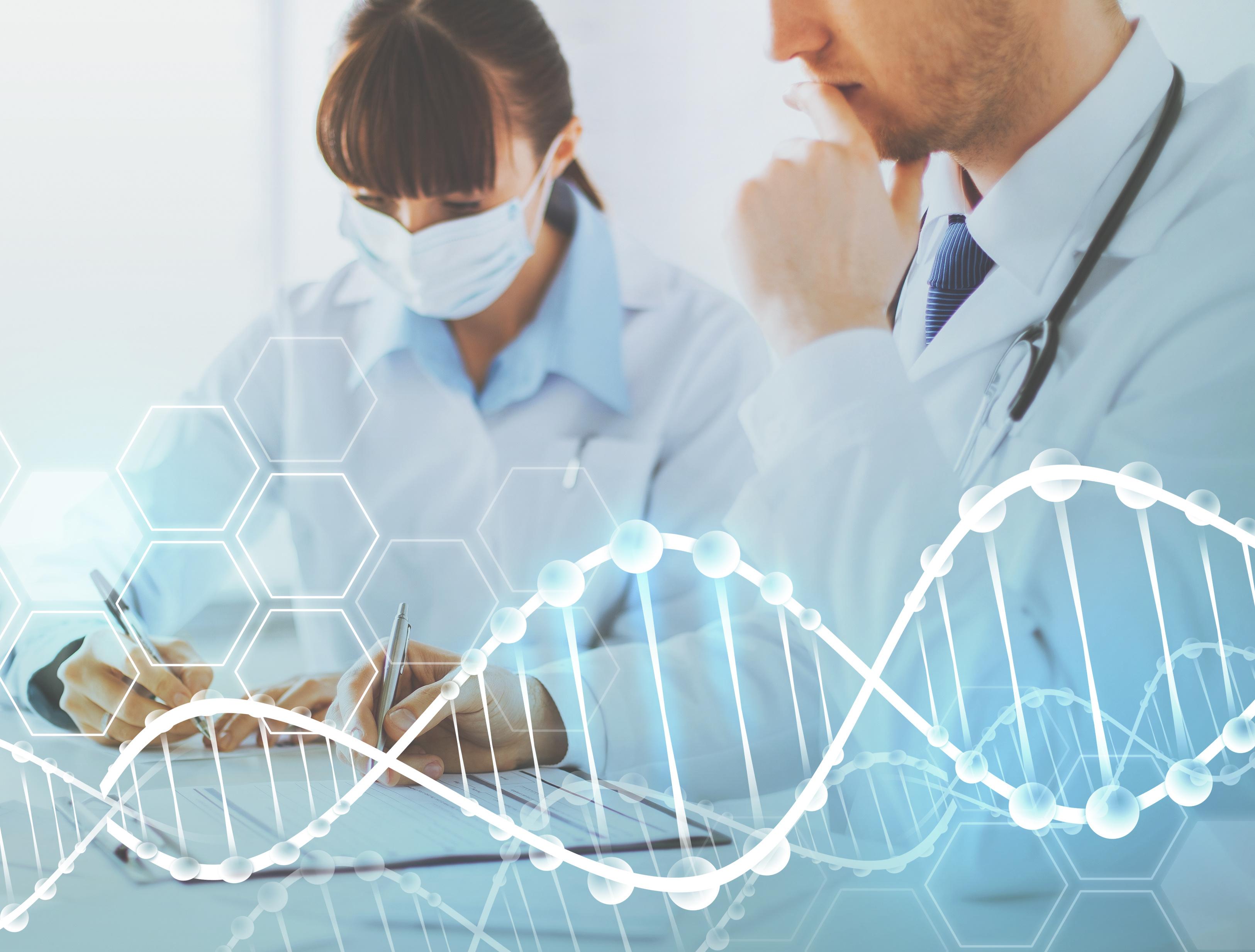 Myriad Genetics Up after UnitedHealth's Favorable Decision
By Margaret Patrick

Aug. 2 2019, Published 2:43 p.m. ET
Yesterday, molecular diagnostics player Myriad Genetics (MYGN) filed an 8K filing with the SEC (US Securities and Exchange Commission) announcing a favorable coverage decision by the largest US health insurer, UnitedHealth Group. The coverage will expand access to the company's GeneSight Psychotropic test effective October 1, 2019.
Subsequently, Myriad Genetics stock soared 54.46% and closed at $45.01 yesterday. The company is up by 54.83% year-to-date.
Article continues below advertisement
Guidance for the fourth quarter and fiscal 2019
On its fiscal 2019 third-quarter earnings call, Myriad Genetics guided for revenue and non-GAAP (generally accepted accounting principles) EPS of $856 million and $1.74, respectively, for fiscal 2019. The company has forecast fourth-quarter revenue and non-GAAP EPS of $220 million and $0.48, respectively.
Myriad Genetics has projected sequential revenue growth for its hereditary cancer business in the fourth quarter. This is attributable to a rise in test volumes coupled with stable pricing trends. The company expects the fiscal 2020 revenue of its hereditary cancer business to be flat on a YoY basis. The increasing volumes are expected to offset declines in pricing for this business.
Myriad Genetics expects stable pricing and increasing sales volumes for GeneSight. The company has projected a sequential revenue decline for its pharmaceutical and clinical services business in the fourth quarter. To learn more about GeneSight, read Myriad Genetics' GeneSight: A Major Growth Driver in 2018?
The company also expects to benefit from increasing sales volumes in its prenatal business in the fourth quarter. However, laboratory benefit management programs are expected to push down pricing levels. The company also expects modest sequential volume growth for tests such as EndoPredict, Vectra, and Polaris in the fourth quarter. The company, however, doesn't anticipate any revenue contribution from its myPath Melanoma product in the fourth quarter.
Myriad Genetics expects its fourth-quarter effective tax rate to be higher on a sequential basis. However, the company expects a sequential decline in its overall operating expenses in the quarter.
Analysts expect the company's fiscal 2019 revenue to be $860.81 million, a YoY (year-over-year) rise of 11.42%. They expect its fiscal 2019 non-GAAP EPS to be $0.46, a YoY rise of 48.39%.
Article continues below advertisement
Addressable market opportunity
According to Myriad Genetics' investor presentation, the company has managed to secure reimbursement for only a small portion of its total addressable market across its range of products. EndoPredict is targeting a RAM (reimbursable addressable market) of $240 million. Here, the TAM (total addressable market) is projected to be $260 million. Prolaris is targeting a RAM of $300 million out of a TAM of $600 million. Vectra is targeting a RAM of $720 million out of a TAM of $3.0 billion. GeneSight offers the biggest growth potential, with a RAM of $300 million and a TAM of $5.0 million. myPath is also targeting a RAM of $4.0 million out of a TAM of $450 million.
Myriad Genetics' valuation
Myriad Genetics is currently trading at a PE multiple of 248.67x and a forward PE multiple of 24.16x. Its forward PE multiple is lower than that of CareDx but higher than that of Quest Diagnostics.
The 11 analysts tracking Myriad Genetics have an average target price of $35.2 on its stock. This estimate indicates a potential downside of 21.80% for the stock in the next 12 months.