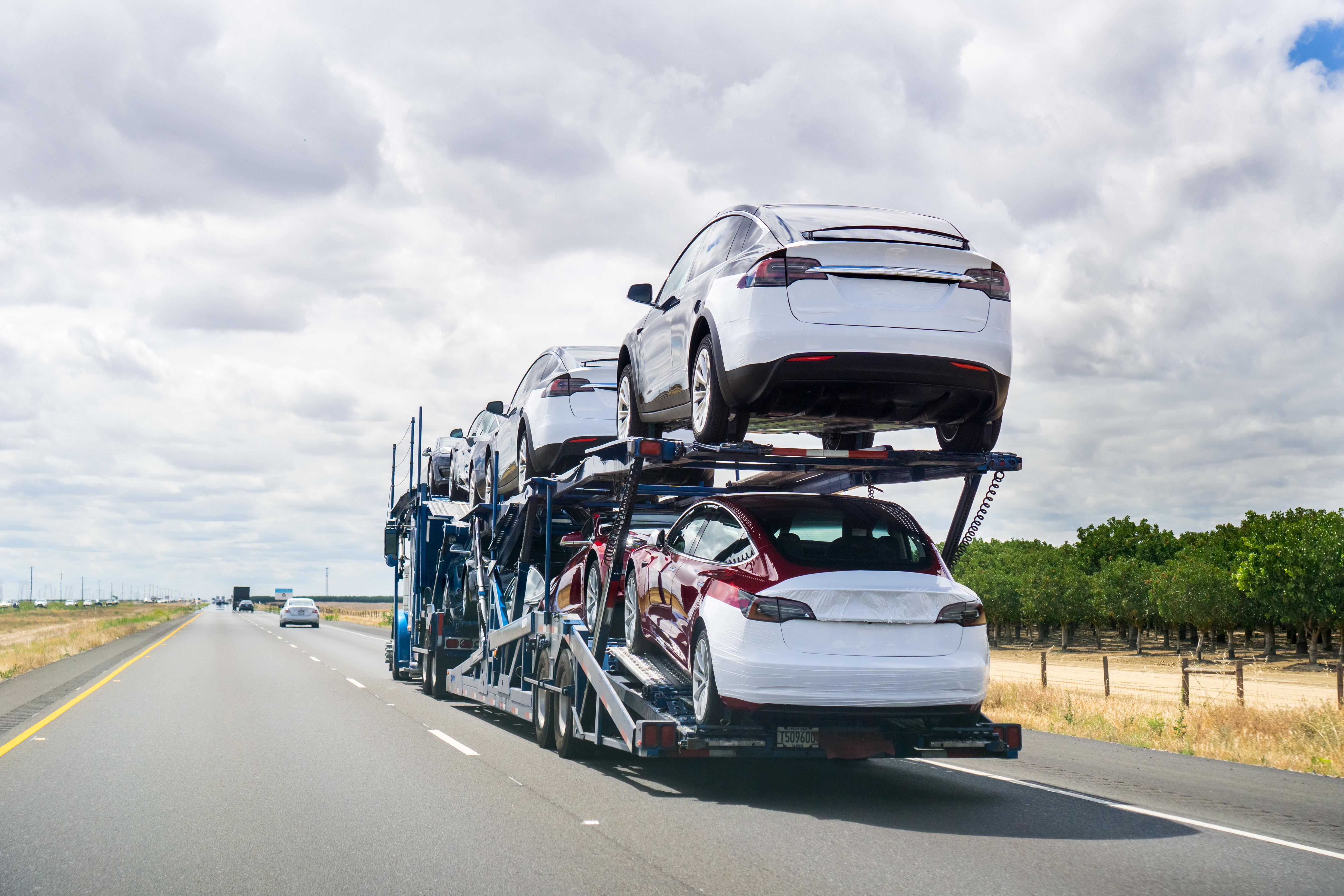 Moody's Upgrades Tesla Over Model 3: Here's the Upside
By Anuradha Garg

Aug. 22 2019, Published 9:04 a.m. ET
Moody's upgraded Tesla's outlook from "negative" to "stable" due to Model 3 efficiencies and adequate liquidity.
While the company expects Tesla's cash flow to improve, it still expects negative free cash flow of $500 million in the next 12 months.
Moody's also highlighted challenges for Tesla. These included gross margin improvement, rapid expansion in China and Europe, US-China trade tensions, and other corporate governance issues.
Article continues below advertisement
Moody's upgrades Tesla from "negative" to "stable"
On August 20, Moody's Investor Service upgraded its outlook for Tesla (TSLA) from "negative" to "stable." The company also affirmed Tesla's ratings, including its B3 Corporate Family Rating and Caa1 senior unsecured ratings.
Moody's rationale
The justification for the change in Moody's outlook for Tesla "reflects its achievement of scale production of the Model 3 after struggling with significant manufacturing and assembly hurdles." The company acknowledges that now the Model 3's volumes are "in line with Moody's earlier expectations." It believes that higher volumes should enable Tesla to achieve lower costs, pursue production efficiencies, and strengthen its margins.
Article continues below advertisement
Model 3's deliveries and expansion drive growth for Tesla
According to YouTube's most noted auto reviewers, Tesla's Model 3 has been ranked as the best electric car. This model has even outsold luxury models such as Jaguar's I-Pace and Audi's e-Tron. Consumers like the Model 3 for its tech, driving dynamics, and overall driving experience along with its lower price range.
Tesla started manufacturing the Model 3 in July 2017. During the second quarter, its deliveries rose 300% YoY (year-over-year). This contributed to Tesla's overall solid delivery growth. According to Inside EVs, the Model 3's YTD (year-to-date) US sales were more than the next 16 EV models combined. YTD, as of July, Tesla has sold about 81,100 Model 3 units in the US. Tesla launched the Model 3 in Europe in February 2019. As per TheDriven, "As a result, the new Tesla became Europe's top selling electric car in less than six months."
Tesla's sale of regulatory credits to improve profitability
Moody's also sees an upside to Tesla's profitability from the sale of its regulatory credits. The company expects these sales to continue to grow for Tesla "as emission regulations become more restrictive in all major markets." Since generating these credits doesn't lead to any additional costs for the company, it falls directly to the bottom line.
Investors should note that as per Business Insider, Tesla has made more than $1.7 billion selling zero-emission regulatory credits to other automakers. General Motors and Fiat Chrysler Automobiles are two key buyers of these credits from Tesla.
Article continues below advertisement
Cash flow supporting Tesla's growth plans
Along with this, Moody's expects Tesla's capex to continue to reduce due to its increased experience. It adds that Tesla's capex has fallen from $4 billion in 2017 to the current $1.5 billion–$2.0 billion. Billionaire investor and long-term Tesla bull Ron Baron has also highlighted Tesla's reduction in capex and costs. On CNBC's Squawk Box, he noted that in China, Tesla is now "building for 70% less than it would cost for the same cars to build in the United States and 30% less than it would have cost to build a year ago." This development is the result of its learning and experience. Read more about Baron's views on Tesla in Why Ron Baron Remains a Long-Term Tesla Bull.
Moody's, however, still expects Tesla to generate a modest negative free cash flow of $500 million in the coming 12 months.
Tesla's improving liquidity
Moody's is also comfortable with Tesla's liquidity profile. Its report adds, "Its $5 billion cash position will afford an important cushion to meet maturing debt obligations through 2021 and to contend with the operational challenges it will face during the coming year."
Article continues below advertisement
Moody's: Challenges for Tesla
Moody's has highlighted the corporate governance challenges Tesla faces. These include Elon Musk's brawls with the Securities and Exchange Commission, which have led to problems for him and Tesla more than a few times. The company is also concerned about the significant turnover in senior management. Investors should note that during Tesla's second-quarter results, Musk revealed that the company's chief technology officer, JB Straubel, was stepping down. This change, along with the company's earnings miss, led to a massive sell-off in its stock.
Tesla stock is down 33% YTD compared to the 18% gain for Ford Motor Company and the 17% rise in the S&P 500 (SPY) in the period.
Moody's also wrote, "The rating could be upgraded if Tesla is able to demonstrate sustained profitability and positive free cash flow in the face of rapid expansion plans in Europe and China."
Other developments for Tesla