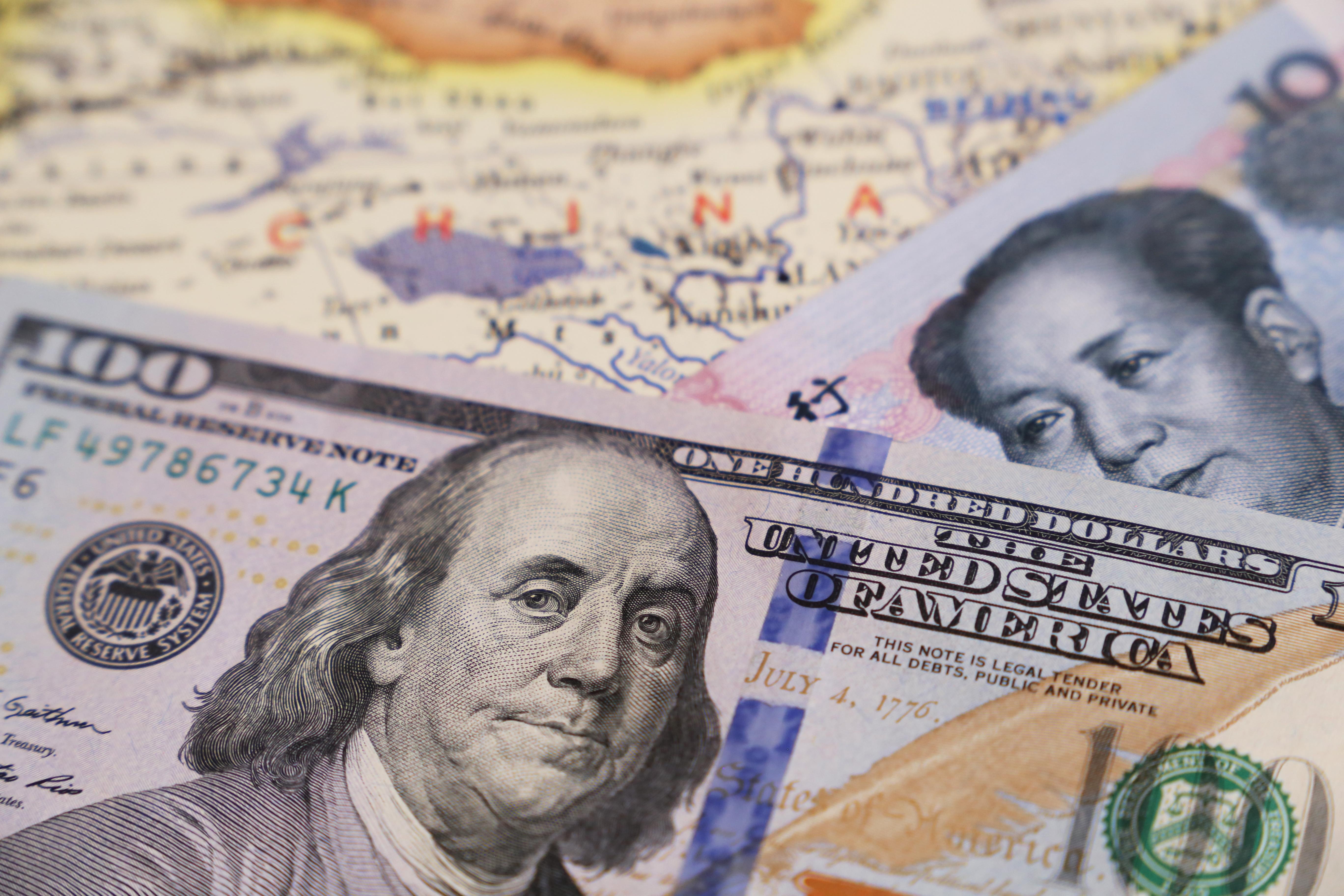 Markets in Freefall as China Lets the Yuan Go South
By Mike Sonnenberg

Aug. 5 2019, Published 3:17 p.m. ET
Today, China devalued the Chinese yuan in retaliation to the additional tariffs President Donald Trump announced on Chinese goods last week. The yuan slid to 7.09 for a US dollar, breaching the 7 mark for the first time in over a decade. At 12:38 PM ET, all American indexes were deep in the red. The S&P 500 (SPY) was down 2.5%, headed for its biggest loss in 2019. The industrial-heavy Dow Jones (DIA) was down 2.48%, and the tech-heavy Nasdaq (QQQ) was down 3.1%.
The broader market was also in the negative, with only 27 of the 500 stocks in the S&P 500 rising. All sectors were under pressure, with tech being the worst performer in the market today.
Article continues below advertisement
Semiconductors hit hard
All semiconductor companies were headed south at 12:53 PM ET. Broadcom (AVGO) was down 3.77%, while Qualcomm (QCOM) was down almost 2%. Micron (MU) was the worst performer among the three with a 5.64% loss. All three companies derive a large portion of their revenues from China, with Huawei being one of their biggest customers. NVIDIA (NVDA) led the fall in the sector with a 10.2% drop as of 12:58 PM ET. The stock was one of the worst performers in the S&P 500. NVIDIA is up 13% so far this year despite today's losses.
Gravity pulls Apple down
Apple (AAPL) was down over 5% as of 12:48 PM ET. Apple assembles its products in China. Though a weaker yuan will reduce Apple's manufacturing costs, the escalation in the trade war is widely expected to mean trouble for the tech giant.
Article continues below advertisement
What a weaker yuan means for the US economy
A weaker yuan helps Chinese exporters by reducing their costs in dollar terms and giving them more yuan for their goods. In the current trade war scenario, a weaker yuan has the power to shrug off the effects of additional tariffs by simply letting exporters cut prices. This development will hurt US businesses. What's worse is that a weaker yuan could flood the world with more Chinese goods, pulling the global economy down.
Is Trump underestimating China?
President Trump thinks that tariffs are his negotiation tactic. Just last week, he lashed out at China by saying that it was doing "very badly." Today's crash in the S&P 500 and the Nasdaq may be a wake-up call for the president. After all, China has over $3 trillion worth of foreign exchange reserves and over $1 trillion in US Treasuries to keep playing this game.