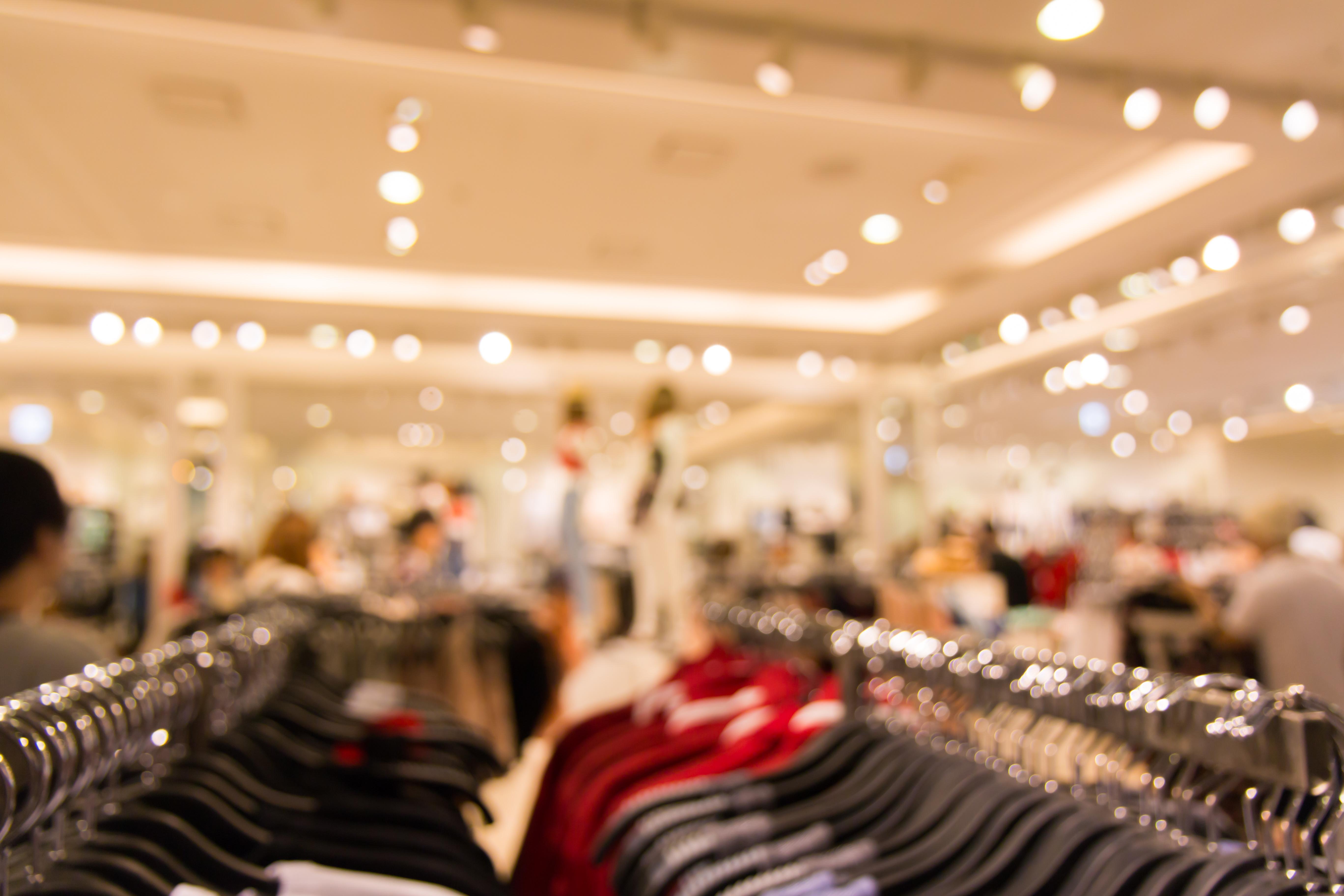 Key Insights from Macy's Q2 Results
By Sirisha Bhogaraju

Aug. 15 2019, Updated 5:01 p.m. ET
Macy's (M) weak fiscal 2019 second-quarter results pulled down its stock by 13.2% yesterday. Other department store and apparel retailer stocks also fell as the retail sector continues to struggle due to online players. The fear of higher tariffs is also spreading gloom in the retail space. Nordstrom, JCPenney, Kohl's (KSS), Urban Outfitters, and Gap fell 10.6%, 4.9%, 11.0%, 7.4%, and 7.9%, respectively, yesterday.
Article continues below advertisement
In the second quarter, Macy's adjusted EPS fell 60% YoY (year-over-year) to $0.28, significantly missing analysts' estimate of $0.45. The company's bottom line was impacted by its gross margin narrowing by 160 basis points to 38.8%. This decline was primarily caused by markdowns to clear excess inventory.
The company's inventory situation was a result of weak sales of warm weather apparel and women's major sportswear brands. Also, international tourism sales deteriorated further in the quarter, falling 9%. Higher delivery costs to support the online growth related to the Star Rewards program also hurt Macy's gross margin. Furthermore, its operating margin narrowed YoY to 2.8% from 5.4% in the quarter.
Macy's sales fell 0.5% to $5.55 billion, marginally ahead of analysts' forecast of $5.54 billion. Meanwhile, its owned same-store sales grew by 0.2% in the second quarter. Including licensed stores, Macy's same-store sales grew 0.3%. Rival Kohl's is expected to announce its second-quarter results on August 20. Analysts expect Kohl's top line to fall by 2.5% to $4.2 billion in the quarter.
Article continues below advertisement
Could the situation improve in the second half?
Macy's has lowered its fiscal 2019 earnings outlook but retained its sales forecast. It expects SSSG (same-store sales growth) of 0.0%–1.0% in fiscal 2019 and flat net sales growth. It lowered its fiscal 2019 earnings guidance by $0.20 to $2.85–$3.05. In its second-quarter conference call, Macy's indicated that its strategic initiatives are on track. The company expects its efforts to improve its comparable sales in fiscal 2019's second half.
The company is optimistic about its Growth 150 strategy, under which it is making a substantial improvement to 100 more Macy's stores. This move followed the positive response to its Growth 50 strategy. According to the company, the stores under the Growth 150 strategy account for 50% of its physical store sales.
Macy's has continued to enhance its assortment through its Vendor Direct program. It aims to add 1 million SKUs (stock-keeping units) this year through the program. It's also positive about the growth of its off-price Backstage business.
Article continues below advertisement
Macy's growth in the off-price space
Macy's is on track to add 50 off-price Backstage stores within its Macy's brand stores, adding to the more than 200 it has. Backstage locations have continued to generate mid-single-digit percentage SSSG.
Also, Macy's stated that its Backstage distribution center, which operates on the Google cloud platform, is boosting its off-price business. The company plans to roll out the platform to other distribution centers next year and believes it could improve flexibility and speed for its Macy's and Bloomingdale's stores.
Tough road ahead
Macy's strategic initiatives have helped generate SSSG for seven consecutive quarters. However, continued pressure from online retailers, macroeconomic uncertainties, tariffs, and weakness in international tourism might impact Macy's growth.
Several retailers welcomed the news of postponed tariffs on certain Chinese cell phone, laptop, clothing, and footwear imports. Macy's is assessing the August 13 update regarding the postponement of the 10% tariff. Note that the company's guidance doesn't account for any higher tariffs on the fourth tranche of imports.
Macy's is negotiating with its vendors and suppliers to soften the impact of higher tariffs. In its second-quarter conference call, the company disclosed that it had increased prices for luggage, housewares, and some furniture items. However, Macy's had to make some adjustments after observing customers' response to higher prices. Any further escalation in US-China trade tensions could force Macy's and other retailers to raise their merchandise prices.