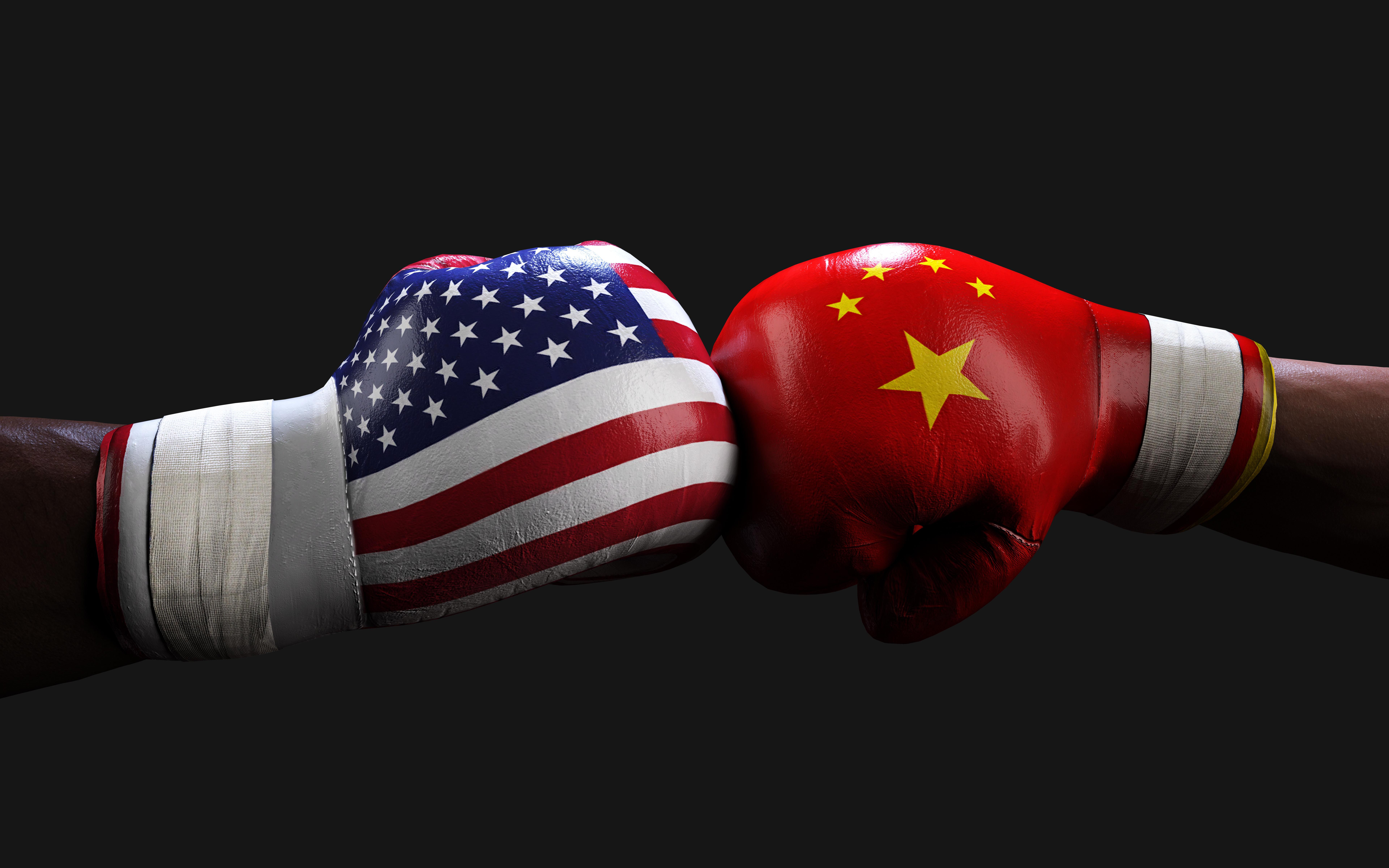 Is Trump Having a Covfefe Moment about the Trade War?
By Mike Sonnenberg

Aug. 26 2019, Updated 5:29 p.m. ET
On Sunday, something notable happened on the international stage. During a breakfast meeting with British Prime Minister Boris Johnson, President Trump responded to a question about the US-China trade war, "I have second thoughts about everything." He also answered affirmatively when asked whether he was rethinking the tariffs. Media analysts were quick to take this as a sign of Trump's softening stance. But, was it?
By having "second thoughts" and covfefe moments, Trump is also confusing the market—an entity that is well-known for its aversion to uncertainty. In the meantime, the trade war persists until we have a US-China deal.
Article continues below advertisement
The White House to the rescue
Within hours, White House spokesperson Stephanie Grisham clarified Trump's remarks. In a statement, Grishan said that Trump only regrets not raising the tariffs higher.
From escalating the tariff war in May to postponing tariffs on additional Chinese goods, President Trump has shown extraordinary skill in confusing the markets, especially with respect to his comments on the US-China trade war. Today, the US markets opened higher, taking cues from Trump's comments that the ongoing trade talks between the US and China are more significant than ever.
However, Hu Xijin, the editor-in-chief of China's state-run daily, the Global Times, was quick to refute Trump's assertion by tweeting that "China won't cave to US pressure."
Today, the S&P 500 (SPY) was trading 0.83% up at 11:25 AM EDT. At the same time, the Dow Jones Industrial Average (DIA) was up 0.89%, and the tech-heavy Nasdaq (QQQ) was up 0.97%.
Apple (AAPL) outperformed the market with a 1.8% intraday gain at the same time. Apple assembles the majority of its products in China. When the trade war escalated on Friday with China announcing fresh tariffs, Apple stock crashed.
Broadcom (AVGO), Micron (MU), and Intel (INTC) also outperformed the broader market today with over 1.5% intraday gains. All these chipmakers derive substantial revenues from China, and the country accounts for over half of Broadcom and Micron's revenues.
Markets ignore warning signs
In our view, the markets have shown a number of biases recently. Not too long ago, the market took almost every piece of economic data positively, hoping that the Fed would be dovish. Now, the markets seem to be reacting more strongly to Trump's conciliatory comments while passing over the negative comments.
On Sunday, Trump repeated that he could declare a national emergency but has no plans to. On Friday, the President "ordered" American companies to leave China and go somewhere else or come back "home." American companies such as Microsoft and Amazon (AMZN) are already shifting production elsewhere and exploring the possibilities of leaving China since the trade war escalated in May.
Vietnam is one of the countries that is already benefiting from the US-China trade war. Amazon (AMZN) is looking to produce its Kindle and Echo devices in Vietnam. The impact of this decision is visible in Vietnam's manufacturing PMI, which has been rising.
On the other hand, the US manufacturing sector moved into contraction for the first time in almost 10 years. Microsoft (MSFT) is looking at Thailand and Indonesia for production relocation.
By downplaying these warning signs, we believe that the markets seem to be creating a foundation for a hard landing. At this point, a big Fed rate cut, something that Trump is asking for, could make it worse by fueling a stock market bubble.
Article continues below advertisement
Chinese yuan and the trade war
The yuan has been on a continuous slide since August 15. In the offshore market, the yuan closed at 7.1513 today after breaching the level of 7 earlier this month. A weaker yuan means that China gets the advantage when it comes to exports.
A weaker yuan also means that imported products—including American imports—become less desirable as they become more expensive for Chinese buyers. For companies like Apple (AAPL), this currency movement is mixed news. While Apple's manufacturing costs can fall with a falling yuan, so can its sales in China.
Is the trade war nearing an end?
China has shown its resilience in the trade war despite its economy hurting, as it can afford to—at least in the short term. In our view, the US is already alienating friends and giving away its global leadership to China by prolonging the trade war.