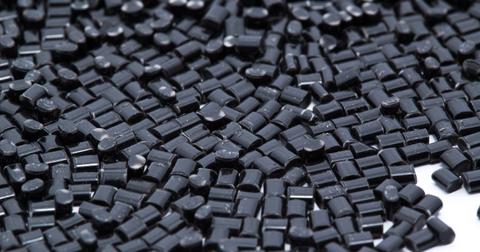 Is 3M Stock Bearing the Burden as the Trade War Intensifies?
By Sushree Mohanty

Updated
Diversified industrial company 3M Company (MMM) released its second-quarter results on July 25. The numbers weren't bad, and the company surpassed estimates for earnings while missing revenue estimates. However, its stock fell on the day of its results. Since its earnings release, it's down 7.5% as of August 5. What's causing the fall?
Article continues below advertisement
3M stock feels the heat as trade tensions turn ugly
Soon after 3M Company announced its second-quarter results, President Donald Trump decided to further escalate trade tensions. The trade tensions between the US and China have been on and off over the last year. This year, in May, things turned ugly when President Trump announced a 10% tariff on Chinese products. Things turned even more ugly when President Trump tweeted last week about imposing an additional 10% tariff on Chinese products. Many sectors—industrials, tech, retail, and automobiles, in particular—were expected to be hit if trade tensions escalated.
Which sectors did trade tensions affect?
Tech stocks Advanced Micro Devices, Microsoft, Intel, and Apple fell 13.4%, 3.1%, 5.6%, and 1.7%, respectively, last week. In contrast, Micron Technology rose 0.62%.
Auto stocks Ford Motor Company and General Motors fell 3.0% and 2.4%, respectively, in the week. Meanwhile, Tesla rose 2.7% in the week.
Among industrials, trade tensions hit the stocks of 3M, Honeywell (HON), and Caterpillar (CAT). The stocks were down 1.9%, 3.2%, and 6.3%, respectively, last week. The SPDR S&P Retail ETF (XRT), which tracks the retail index, also fell 4.5% last week. 3M Company stock is down 13.7% YTD (year-to-date). The company reported weak first-quarter results.
Article continues below advertisement
How did 3M fare in its second quarter?
3M's second-quarter results were moderate. Though the company missed top line estimates, it surpassed analysts' estimates for its bottom line. However, its YoY (year-over-year) growth declined for both its revenue and earnings. Its revenue in the quarter fell 2.6% YoY to $8.2 billion. Meanwhile, its earnings fell 15.0% YoY.
The company saw declining growth in China in the second quarter. If we look at its performance regionally, we'll see that its total sales increased in the US while they fell in Latin America and Canada, the Asia-Pacific region, and Europe, the Middle East, and Africa. Its Healthcare segment was the only segment that showed an increase in total sales, especially in the Asia-Pacific region. All the other segments, including Safety and Industrial, Transportation and Electronics, and Consumer, reported declines.
3M's expectations for the third quarter and full year
According to a Business Insider article, Nicholas C. Gangestad, the company's senior vice president and CFO, said, "For the year, we now expect organic growth in China to be down low to mid-single digits versus a prior expectation of flat as we continue to experience challenging end market conditions, particularly in the electronics and automotive industries."
3M also stated on its earnings call that it expects its organic growth in China to be lower in 2019. It expects said growth to be in the low- to mid-single-digit range for the year.
The company lowered its full-year forecast, which affected its stock after the results. How the trade talks turn out and how that outcome affects the company's third-quarter results will determine the stock's performance in the coming months.
Article continues below advertisement
Peer comparison
Meanwhile, Caterpillar reported a 7% fall in revenue in the Asia-Pacific region as trade tensions took a toll on its sales growth in China. Caterpillar stock is down 3.3% in July and 4.2% YTD. Honeywell also has significant operations in China. The company is concerned that escalated trade tensions could affect its operations, so it feels it's essential to plan conservatively given the uncertainties, according to Business Insider. Honeywell stock fell 1.2% in July, and it's up 22.6% YTD.
Price coverage for 3M Company
Of the 19 analysts covering 3M, 13 have "hold" ratings on the stock. One analyst calls it a "buy," and one calls it a "strong buy." Two each call it a "sell" and a "strong sell." Analysts have a 12-month average target price of $179.60 on the stock, indicating a 10% potential upside from its current price.
Market performance
The earnings season continues. The Dow Jones Industrial Average Index plunged yesterday as the trade war intensified. The SPDR Dow Jones Industrial Average ETF (DIA), which tracks the Dow, fell 2.9% yesterday. DIA has returned 10.2% YTD. The Invesco QQQ Trust, Series 1 ETF (QQQ) tracks the Nasdaq Composite Index. It's up 13.4% YTD. The ETF closed with a loss of 2.9% yesterday. The SPDR S&P 500 ETF (SPY) tracks the S&P 500 Index. SPY closed with a loss of 3.0% yesterday. It's returned 13.5% YTD.
If the trade tensions don't sort themselves out soon, the markets will continue paying a heavy price—semiconductor, industrial, and tech stocks in particular.