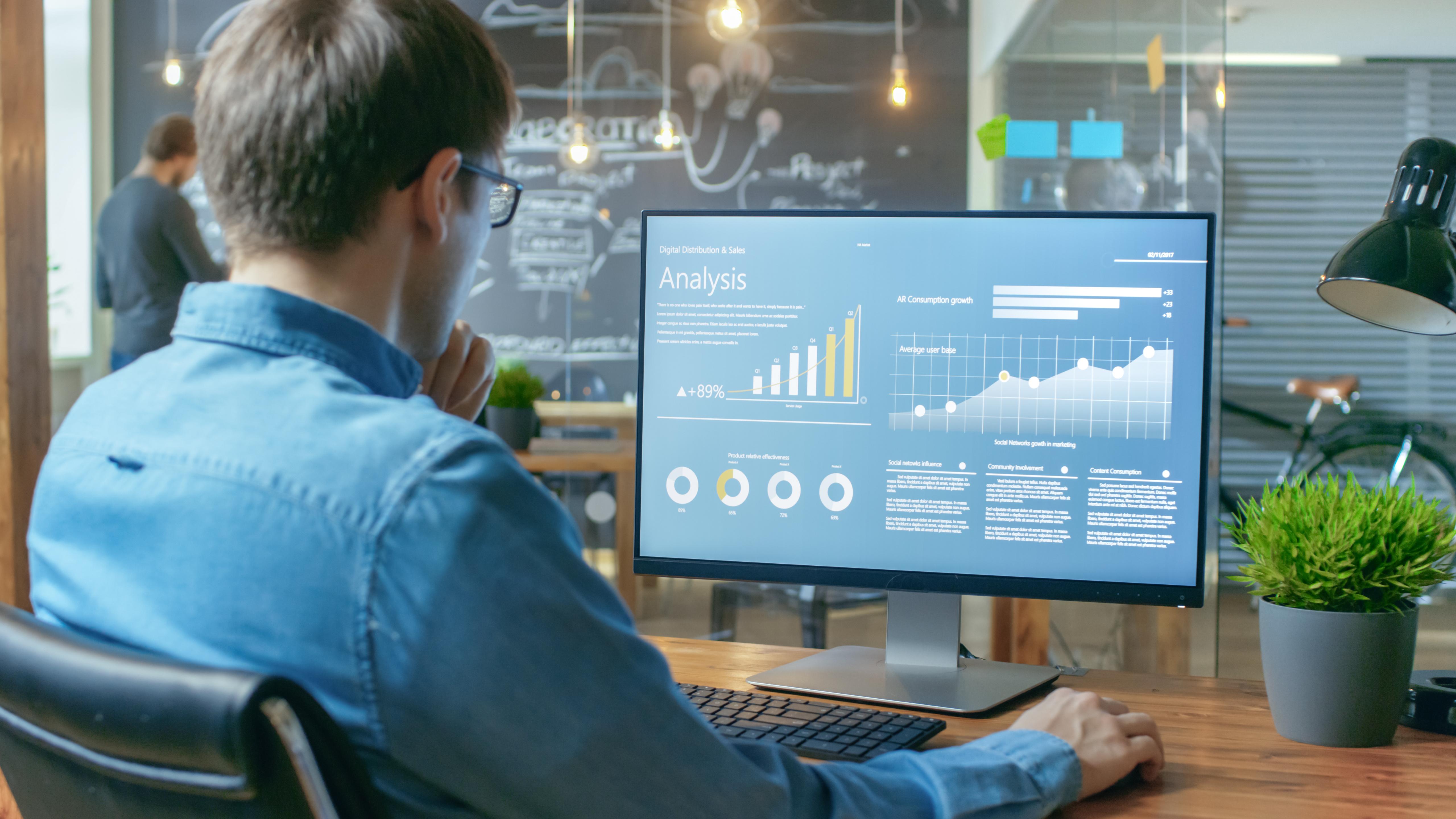 Intuit Stock Gains on Solid Quarterly Results
By Adam Rogers

Aug. 23 2019, Published 11:43 a.m. ET
Shares of application software company Intuit (INTU) gained close to 6% in early morning trading today. The company announced its fiscal 2019 fourth-quarter earnings results (for the period that ended in July) on August 22 after the market closed. It reported sales of $994 million for the quarter, a rise of 15% YoY (year-over-year). It reported adjusted EPS of -$0.09.
INTU reported sales of $864 million and EPS of -$0.01 in the fourth quarter of fiscal 2018.
Analysts expected Intuit to post revenue of $961 million and EPS of -$0.14 in the quarter. Intuit managed to beat these earnings and revenue estimates, driving its shares up today.
Article continues below advertisement
What drove Intuit's fourth-quarter revenue?
Intuit's fiscal 2019 sales rose 13% YoY to $6.8 billion. It's Online Ecosystem sales were up 38% in the year. QuickBooks subscription growth remained robust at 33%. The product now has an online subscriber base of 4.5 million.
Intuit CEO Sasan Goodarzi stated, "Our business continued its strong momentum in the fourth quarter, resulting in full year revenue growth of 13 percent, exceeding our original guidance of 8 to 10 percent growth. These results were fueled by 15 percent growth in the Small Business and Self-Employed Group, and 11 percent growth in the Consumer Group."
What does INTU expect in fiscal 2020?
Intuit expects revenue of between $1.05 billion and $1.25 billion in the first quarter of fiscal 2020. It expects adjusted EPS of between $0.23 and $0.25. For fiscal 2020, the company expects revenue of between $7.44 billion and $7.54 billion and EPS of between $7.5 and $7.6. Analysts expect Intuit to post revenue of $1.12 billion and EPS of $0.34. In fiscal 2020, they expect sales of $7.44 billion and EPS of $7.54.
Why Intuit stock is overvalued
We've seen that Intuit's revenue is cyclical. Over 50% of its sales come from tax filings, meaning that returns filed with the IRS are a key sales indicator. Analysts expect the company's sales to rise 9.7% to $7.44 billion in 2020 and 10.1% to $8.2 billion in 2021.
They expect its EPS to rise 11.7% in 2020, 13.0% in 2021, and at an annual rate of 16.5% in the next five years. If we compare this to Intuit's forward PE multiple of 34.5x, we can see that the stock is grossly overvalued. The company has a small dividend yield of 0.7%, which isn't attractive enough for income investors.
We identified Intuit as overvalued back in May, but the stock has risen since then. It's trading at an all-time high of $293.8. But why would investors want to pay a premium for a company that's growing its earnings and revenue at a far lower rate?
AB Bernstein and Goldman Sachs both recently warned about overvalued tech stocks. Intuit will likely lose considerable value due to its high valuation when the market undergoes a correction.
Aditya Raghunath holds no position in Intuit stock.