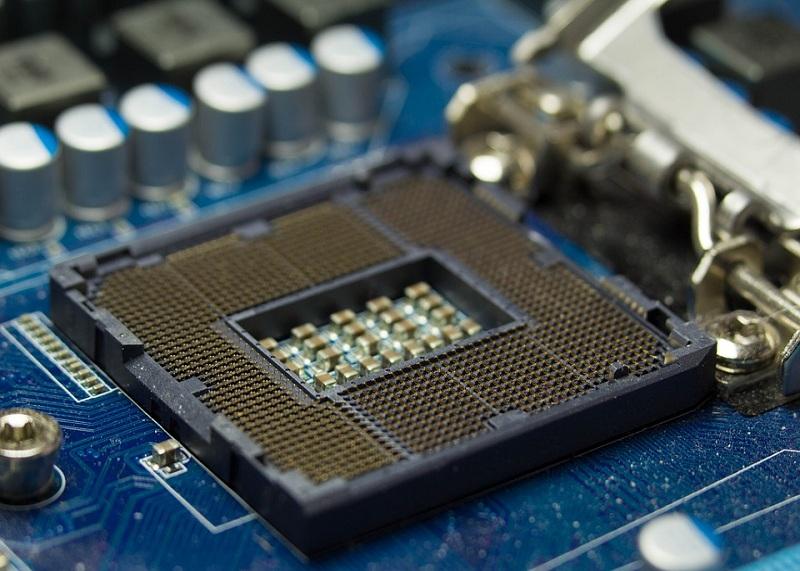 Could Intel Benefit from the Japan-Korea Dispute?
By Neha Gupta

Aug. 16 2019, Published 4:08 p.m. ET
Could trade tensions between Japan and South Korea narrow Intel's (INTC) semiconductor sales gap with rival Samsung (SSNLF) this year? IHS Markit reports Intel's semiconductor sales rose 13.4% to $69.9 billion last year, whereas Samsung's jumped 20.3% to $74.6 billion.
A trade dispute between Japan and South Korea now threatens the semiconductor industry in South Korea, which is home to Samsung. Reuters reports Japan is restricting South Korea's access to chemicals used for making semiconductors and other electronic components. Japan produces as much as 90% of the worldwide supply of some of these chemicals, according to Reuters.
The Reuters report added that this difficulty in accessing the critical Japanese chemicals could impact South Korean semiconductor companies such as Samsung SK Hynix. Samsung and SK Hynix alone supplied 61% of memory chip components worldwide last year, CNBC reports.
If the Japan-Korea issue makes it difficult for Samsung and SK Hynix to produce enough semiconductors to meet demand, we believe Intel could get the opportunity to supply their customers. Consequently, Intel could end up making more semiconductor sales than it anticipated this year.
Samsung's and SK Hynix's supply shortage could also drive up global semiconductor component prices. We believe this could benefit Intel as well, in that its products would see a wider profit margin.
Article continues below advertisement
Japan-Korea dispute threatens global semiconductor supply chain
The CNBC report cited above also stated that US and Chinese semiconductor manufacturers rely on supplies from South Korea. Therefore, a shortage of Japanese chemicals in South Korea could affect almost everyone in the global semiconductor supply chain, even Intel. Intel operates semiconductor production facilities in the US, China, and other countries. Therefore, we believe Intel's semiconductor sales may not increase materially if South Korea's woes catch up with it.
The Japan-South Korea dispute adds to the global economic troubles created by the simmering US-China trade war. Global semiconductor sales have been falling as the trade war continues. World Semiconductor Trade Statistics data suggests the global semiconductor market could shrink more than 12% year-over-year in 2019.
To make matters worse for the semiconductor market, the Trump administration placed China's Huawei on a trade blacklist in May. The blacklisting barred American companies from selling crucial technology to the Chinese company. Facebook and Google responded to the blacklisting by cutting Huawei's access to some of their software products. Also, Intel, Qualcomm, and Broadcom suspended chip sales to Huawei in the wake of its blacklisting, Bloomberg reports. The loss of such a major customer is bound to hurt Intel's semiconductor sales.