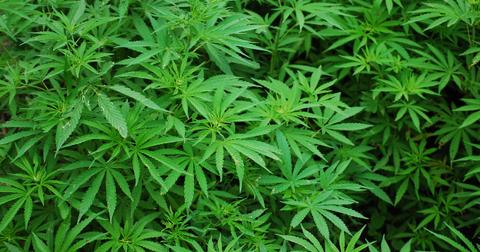 IIPR's Q2 Earnings Call: Key Takeaways for Investors
By Sushree Mohanty

Updated
Innovative Industrial Properties (IIPR) reported strong second-quarter results on August 8. The company's management held an earnings call on August 9 to discuss the results. Here are a few key takeaways from the earnings call that might interest you!
IIPR's earnings call
We discussed Innovative Industrial Properties' earnings results in Why IIPR's Q2 Earnings Came in Strong. Overall, the company reported a drastic 155% YoY (year-over-year) increase in rental revenues for the quarter.
The company is a specialized REIT. As a result, acquiring and leasing properties helps Innovative Industrial Properties increase its revenue growth. The company made numerous acquisitions during the second quarter, which increased its revenues.
Innovative Industrial Properties drives its sales growth through acquisitions and leasing properties. However, the company doesn't operate like other cannabis companies. In the first seven months of 2019, Innovative Industrial Properties acquired 15 properties in six states. The company spent $167 million on these acquisitions. Innovative Industrial Properties earns a blended yield of 14.6% of these properties.
Current federal regulatory environment
Innovative Industrial Properties provides real estate solutions to medical cannabis players. Recently, medical cannabis has shown tremendous growth potential. In the second-quarter earnings call, the company's president and chief executive officer, Paul Smithers, talked about the current federal regulatory environment in the US. Notably, cannabis use and cannabis-related commercial activity are still prohibited in the US. However, Smithers mentioned in July that Senator Kamala Harris and Representative Jerry Nadler introduced the MORE Act (Marijuana Opportunity Reinvestment and Expungement Act). The MORE Act would help deschedule cannabis as a controlled substance under the Controlled Substance Act.
The Senate Banking Housing and Urban Affairs Committee met in July to make the Safe Banking Act a law. The act would help ease financial services for the regulated cannabis industry. In addition, the act would allow banks to provide debt capital to cannabis operators.
Innovative Industrial Properties' management also discussed that Congress has passed numerous bills in favor of cannabis legalization. The US 2020 presidential election isn't that far away. Many candidates are promising reforms to pass numerous bills in favor of cannabis regulation. Recently, Joe Biden called for passing the Safe, Accountable, Fair, and Effective Justice Act to decriminalize cannabis. To learn more, read Joe Biden Wants to Reform Cannabis Laws.
Cannabis industry update
Around 33 states in the US have legalized medical-use cannabis. Innovative Industrial Properties' management thinks that the regulated cannabis industry will help US jobs and tax revenues. For example, a study by Leafly and Whitney Economics in March showed that the regulated cannabis industry led to 210,000 full-time jobs in the state. Notably, the study said that 64,000 jobs were in 2018 alone. In the US, regulated cannabis sales could reach $30 billion by 2023, according to projections by Marijuana Business Daily.
IIPR and peers' stock performance
So far, 2019 is the third full year since Innovative Industrial Properties went public. The stock has gained close to 435% since its inception. Innovative Industrial Properties stock has been impressive in 2019. The stock has gained almost 126% year-to-date. Despite reporting strong results, Innovative Industrial Properties stock closed lower 1.4% lower on August 9. KPMG withdrew its audit report for CannTrust. The firm made the decision based on CannTrust's recent violations with Health Canada's regulations. CannTrust (CTST) fell 0.83% on August 9. Read Why Is CannTrust Falling on Friday? to learn more.
Other popular cannabis stocks also followed suit and closed lower on August 9. Aurora Cannabis (ACB) and Scott Miracle-Gro (SMG) stock closed 2.5% and 0.41% lower. Cronos Group fell 3.9%. In contrast, Canopy Growth (CGC) (WEED) closed with a gain of 0.12%. To learn more about Cronos Group and Canopy Growth, read Why Jim Cramer Favors CRON and CGC. The S&P 500 Index closed 0.66% lower on Friday.
Upcoming earnings in the cannabis sector
Aurora Cannabis is scheduled to report its fourth-quarter results next month. So far, the stock has gained 30.9% YTD. Tilray (TLRY) is scheduled to report its second-quarter results on August 13 after the market closes. Tilray stock has fallen 39.6% YTD.
Canopy Growth expects its revenues to rise 17% for this quarter. The company is scheduled to report its fiscal 2020 first-quarter results on August 14. So far, Canopy Growth stock has gained 22.4% YTD. Cresco Labs is scheduled to report its second-quarter earnings results on August 21. The stock, which trades on the Canadian Stock Exchange, has risen 22.2% YTD.
Read Cannabis Industry: What's the Next Phase? to learn more.