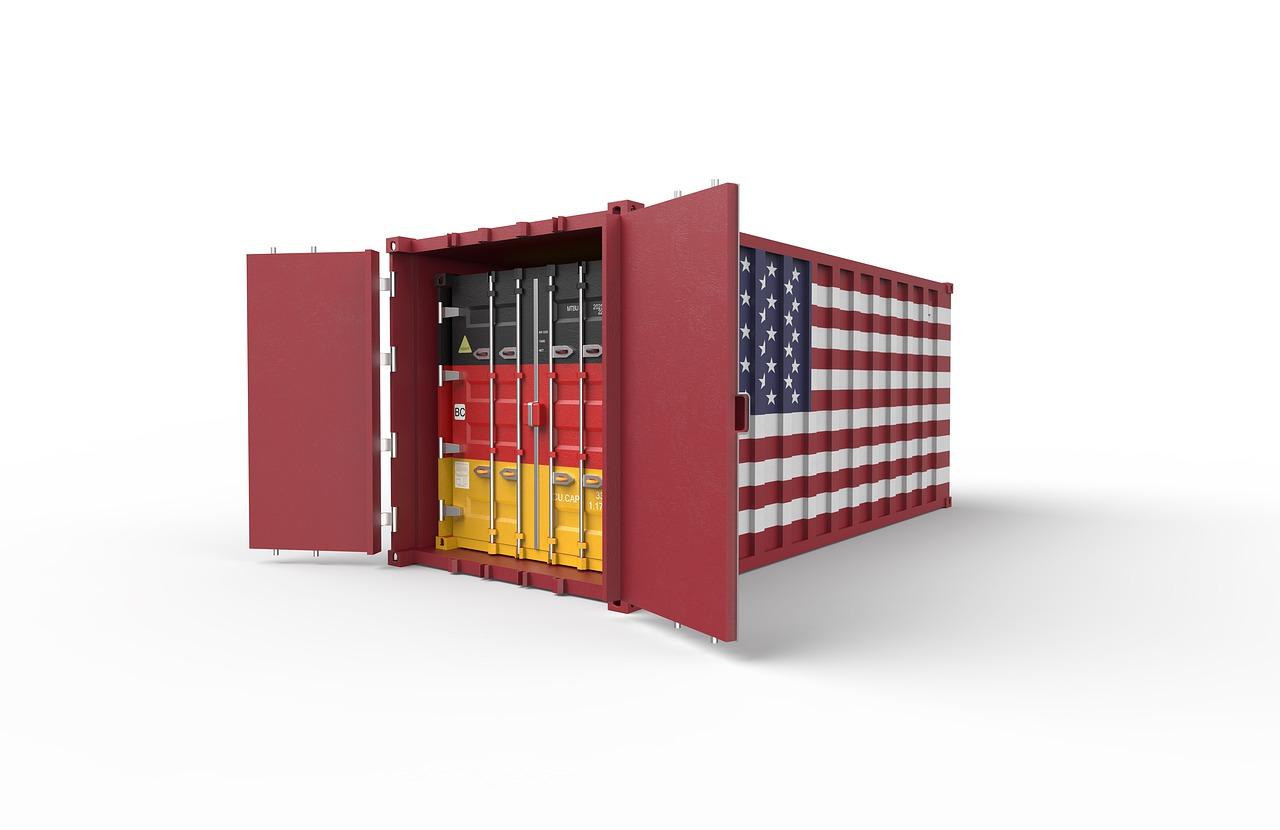 China's Huawei and the US: To Trade or Not to Trade
By Puja Tayal

Aug. 14 2019, Updated 2:50 p.m. ET
The United States–China trade war has entered its second year. Instead of easing, it is only accelerating. A new factor in the trade war is the Chinese telecom equipment giant Huawei. Last week, there were three big announcements related to the Chinese firm.
On August 7, the US government banned the federal government from buying technologies from five Chinese companies deemed close to the government, including Huawei and ZTE.
On August 9, President Donald Trump told reporters, "We are not going to do business with Huawei," leaving a trail of questions of what these words imply.
Meanwhile, in China, Huawei launched its Harmony OS (operating system) for IoT (Internet-of-Things) devices on August 9. The firm may consider this OS as an alternative to Google (GOOG) Android.
Trump's statement on Huawei came just a few hours after the Chinese giant launched its Harmony OS. This sequence of events raises the question of whether this is a coincidence or a well-planned strategy. In our view, this is unlikely to be a coincidence given the rough past between Huawei and the US government.
According to CNBC, Trump told reporters, "It's much simpler not doing any business with Huawei…That doesn't mean we won't agree to something if and when we make a trade deal." He added, "We are talking to China; we are not ready to make a deal, but we'll see what happens."
Are you confused yet? That's not surprising, as there are many ifs and buts to this statement. To understand this statement, we first need to understand the complexity of US-China relations and Huawei's role in the mix.
Article continues below advertisement
The US and Huawei: It's complicated
The United States has long suspected Huawei of spying for the Chinese government by deploying its telecommunications equipment in other countries. A 2012 investigative report by the US House of Representatives included this accusation of espionage.
At that time, the United States played defense and blocked the use of Huawei equipment in the country's' network infrastructure. However, the Chinese giant continued to increase the use of US technology in its products. Huawei purchased technology worth $11 billion from US companies such as Xilinx (XLNX), Micron (MU), and Broadcom (AVGO).
Trump uses Huawei as bait to force China to negotiate
On May 15, Trump switched from defense to offense and banned US firms from trading with Huawei by blacklisting the company. At that time, US semiconductor and software companies didn't have clarity about the ban and immediately paused all shipments to the Chinese firm. Subsequently, the US government gave a 90-day waiver to help companies adjust to the ban.
At the end of June, Trump met Chinese President Xi Jinping and agreed to ease the Huawei ban as a goodwill gesture. In return, Xi Jinping agreed to buy more agricultural goods from America. On July 22, Trump met with US tech firms and agreed to accelerate the grant of licenses to ship complex technology to Huawei.
Article continues below advertisement
However, the US negotiations with China did not progress as expected. On August 1, Trump threatened to impose a 10% tariff on $300 billion in Chinese imports effective September 1. China retaliated by halting imports of American agricultural goods. With the ball in its court, the United States retaliated again by stopping trade with Huawei. All this happened within the 90-day waiver on the ban.
It seems that Trump is using Huawei as bait to bring China to the negotiating table. In our view, neither China nor Huawei is willing to accede to Trump's actions.
Trump's statement reflected this retaliation sequence: "That doesn't mean we won't agree to something if and when we make a trade deal." The words "if and when" suggest that the US-China negotiation meeting in September may not occur.
Plus, Trump's words, "That doesn't mean we won't agree to something," indicates that the US wants to do business with Huawei. This contradictory statement comes as Trump is under pressure from US chip companies to ease the ban. However, Congress wants the ban to remain effective to protect national security.
Article continues below advertisement
A federal ban on Chinese firms
Trump's actions against Huawei align with a new interim rule, which went into effect on August 13. The interim rule prohibits the federal government from buying telecom, video surveillance equipment, or services from Huawei, ZTE, and three other Chinese companies deemed to be close to the Chinese government. This rule is a part of the John S. McCain National Defense Authorization Act for Fiscal Year 2019 (NDAA 2019).
The ban would expand to other products after August 2020. However, contractors can seek waivers from individual federal agencies if their interaction with the Chinese companies in question does not pose a security threat.
Confusion: To trade or not to trade
The above ban is separate from the Trump administration's efforts to stop Huawei's dominance in 5G technology. These efforts highlight Trump's statement, "It's much simpler not to do any business with Huawei." This statement suggests that the United States would neither buy nor sell goods to the Chinese firm.
According to an August 9 Reuters report, a White House official clarified that Trump's statement referred to the federal ban on Huawei and that it had nothing to do with US-based companies' license requests to ship to Huawei.
Article continues below advertisement
However, an August 8 Bloomberg article indicated otherwise. The report noted that the White House had postponed the licensing grant. The Commerce Department, the White House, and Huawei declined to comment. It's unclear whether the US companies can ship to Huawei or not. Until there is further clarity, US chip companies will continue to ship generic technology that is excluded from the ban.
The United States divided over trading with China, especially Huawei
The Huawei ban resulted in some division in the United States. On one side, Senator Marco Rubio and other Republican and Democratic lawmakers insist on keeping the ban. Rubio suggested that Trump should not dilute the ban by granting special licenses to tech companies. On the other hand, US chip companies are lobbying Trump to allow shipments of generic technology to stay competitive with non-US rivals.
Huawei and the US semiconductor companies are entangled in the politics of this trade war. The VanEck Vectors Semiconductor ETF (SMH) and the iShares China Large-Cap ETF (FXI) fell 3% and 2.3%, respectively, in the last two trading days.