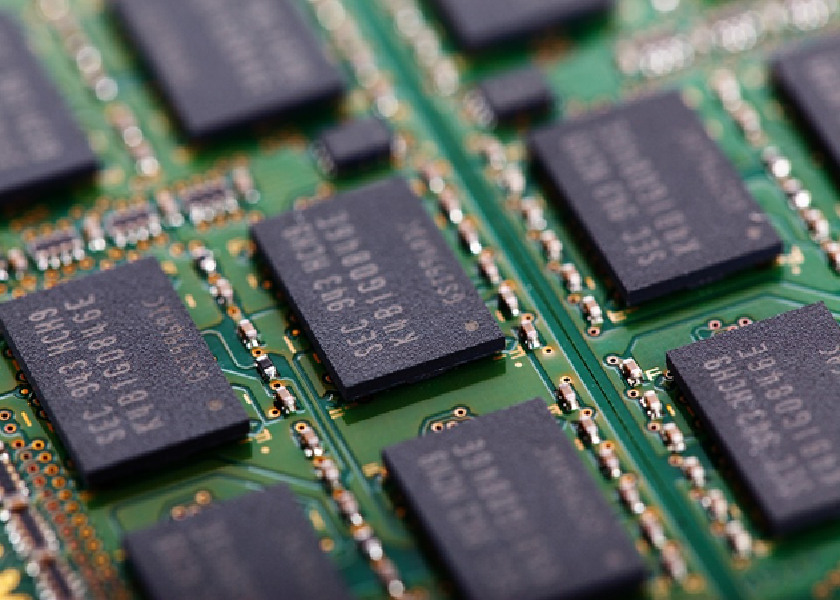 How Micron Stock Is Placed amid Trade War Fears
By Sophia Nicholson

Aug. 13 2019, Published 2:45 p.m. ET
Chip maker Micron Technology (MU) has been dealing with several challenges lately, which has been hurting its stock. The company has been posting declining revenue for the past two consecutive quarters. Likewise, Micron's earnings are falling sequentially. Falling chip prices and trade war fears have been Micron's headwinds for a long time.
Let's have a look at the factors that are affecting Micron's business.
Article continues below advertisement
US-China trade war
The ongoing trade dispute between the world's two largest economies has disrupted the financial markets in recent months. On August 1, President Donald Trump said in a tweet that the US would impose a 10% tariff on the remaining Chinese imports starting on September 1. In retaliation, on August 5, China devalued its currency, the Chinese yuan, to its lowest level since 2008. China also reportedly decided to abandon purchases of US agricultural products and impose tariffs on farm goods purchased after August 3.
Meanwhile, on August 9, Trump stated that he might cancel the next round of meetings with China for trade negotiations, which are scheduled for September.
The intensifying trade war has resulted in significant losses in the equity markets. All three major indexes were down at the end of the day yesterday. The Dow Jones Industrial Average plunged 1.48%, while the S&P 500 dropped nearly 1.2%. The Nasdaq Composite fell 1.2% yesterday.
Ongoing trade tensions could severely affect Micron stock. Micron derives more than 50% of its revenue from China. Last year, Micron generated about $20.3 billion worth of revenue. Though last month, a Goldman Sachs analyst predicted that the downturn had come to an end, there's still a chance that the tariff war will escalate.
Article continues below advertisement
Huawei rade restriction
The ban on US companies trading with Huawei could also hurt Micron, as it gets a significant amount of its revenue from Huawei. Huawei contributed nearly 13% of Micron's revenue in the first six months of fiscal 2019, according to its earnings release. The trade restriction with Huawei also hurt the sales of DRAM (dynamic random-access memory) and NAND (negative-AND) products in the quarter.
Falling chip prices
Weak memory prices have plagued Micron's business over the past year. During the third quarter, Micron generated 64% of its sales from DRAM memory chips and 31% from NAND chips. DRAM chips are mainly used in PCs, smartphones, and other devices. Micron competes with South Korea's Samsung Electronics and SK Hynix in the DRAM chip market.
In the NAND chip market, which provides longer-term data storage, Micron competes with Samsung, Toshiba, Western Digital, SK Hynix, and Intel (INTC).
DRAM and NAND prices have declined due to an oversupply of chips. A slowdown in demand for mobile and other electronic devices resulted in this oversupply. Soft iPhone sales and a fall in cryptocurrency demand have also hurt chip makers such as NVIDIA (NVDA).
Micron's key customers, NVIDIA and Intel, have also suffered due to chip supply constraints. To combat this oversupply, Micron has closed some of its factory lines and started investing in its next-generation chips.
Article continues below advertisement
What's in store for Micron?
Micron doesn't expect DRAM and NAND pricing to improve significantly before 2020. During the third quarter, the company forecast that the DRAM market would return to marginal growth in the second half of 2019. The company expects the NAND market to stabilize in the same period.
Last month, Goldman Sachs analyst Mark Delaney cited his expectation that the demand-supply balance would improve in the coming months. The analyst also predicted that Micron would be able to deplete its NAND inventories quickly due to improving NAND pricing. Delaney upgraded Micron stock to a "buy" from a "neutral" rating and raised its price target to $56 from $40.
Micron can, therefore, be seen as a long-term growth stock. The company expects compelling demand for its memory and storage chips in the long term. The company's investment in AI, autonomous technology, 5G wireless technology, and the Internet of Things should fuel demand for its memory chips.
Micron stock has returned over 32% YTD (year-to-date) and has largely outperformed the broader market. In comparison, Micron's peer companies NVIDIA and Qualcomm (QCOM) have returned 13.7% and 25.2%, respectively, this year. Advanced Micro Devices (AMD), on the other hand, has surged 75.7% in the same period. Intel, however, has fallen further this year. The VanEck Vectors Semiconductor ETF (SMH) is up 29.6% YTD.
Article continues below advertisement
Projected growth
Micron's earnings are likely to fall 47.98% YoY in fiscal 2019 compared to its earnings growth of over 100% in fiscal 2018. For fiscal 2020, analysts expect Micron's earnings to fall 60.04%. For fiscal 2019, which ends in August, analysts expect a YoY sales decline of 24.09% YoY compared to fiscal 2018's growth rate of 49.55%. Analysts expect its rate of decline to reduce in fiscal 2020. Its sales are expected to fall 14.63% in the year.
Analysts' recommendations
Of the 34 analysts tracking Micron, 19 analysts have rated the stock as a "buy," while 12 have rated it as a "hold." Only three analysts have recommended "sells" on the stock. Cisco analysts have an average target price of $47.85 on MU, which implies a premium of 13.6% based on its closing price of $42.13 on August 12.