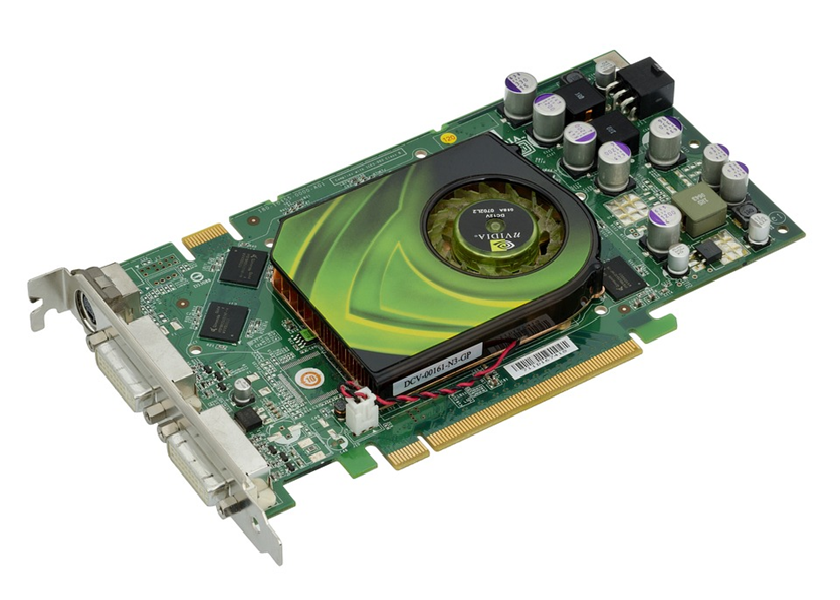 How Is NVIDIA Stock Placed ahead of Its Q2 Earnings?
By Sophia Nicholson

Aug. 12 2019, Published 9:41 p.m. ET
NVIDIA (NVDA) stock has generated significant returns so far this year, despite trade war tensions and other global uncertainties. Through August 9, NVIDIA stock has gained 15.7% year-to-date.
Except Advanced Micro Devices (AMD), NVIDIA has been performing well above its peers and the S&P 500. While the S&P 500 has increased 16.43% YTD, the VanEck Vectors Semiconductor ETF (SMH) has gained about 28% year-to-date. AMD, which is NVIDIA's rival in the GPU space, saw its stock increase 85.2% YTD. Semiconductor rival Micron Technologies (MU) gained 30.9% in the same period. However, Intel (INTC) stock declined 0.13% year-to-date through August 9.
NVIDIA stock has been on an uptrend since June amid speculations that the graphics chip giant would benefit from higher chip demand in the second half of the year. However, the fear of an ongoing trade war might pull down the stock.
President Trump decided to impose 10% tariffs on Chinese goods that were not covered by the existing tariffs, to become effective on September 1. In our view, the new tariff could hurt NVIDIA's international trade considerably. Let's look into the factors that could affect the stock going forward.
Article continues below advertisement
NVIDIA's declining revenues
NVIDIA has posted a year-over-year decline in revenues in the past two consecutive quarters. The company has faced lower revenues after delivering 13 straight quarters of double-digit revenue growth. This revenue decline is due to a loss of cryptocurrency demand, which had fueled NVIDIA's gaming business. Notably, NVIDIA earns more than 50% of its revenue from gaming.
However, the crypto bubble burst led to a double-digit decline in the company's gaming revenues in the last two quarters. During the first quarter of fiscal 2020 (quarter ended in April), gaming revenue fell 39% YoY. The company cleared out its GPU (graphics processing units) inventory during the quarter. However, NVIDIA's launch of ray-tracing-supported GTX 1600 Series GPU helped the company boost its revenues sequentially in Q1.
NVIDIA's competition with AMD
NVIDIA is competing with AMD in the GPU space. Last month, AMD released Radeon 7 for the professional graphics markets and Navi 7nm (nanometer) for the consumer market. AMD claimed that its Navi GPU would have the edge over NVIDIA's midrange RTX 2070 GPU in the gaming sector.
To compete with AMD's GPU lineup, NVIDIA launched a refreshed version under the Super GPU lineup. The upgraded versions were faster than its predecessors, but NVIDIA sold them at the same prices as the old ones.
NVIDIA unveiled the Super version of its RTX 2060, 2070, and 2080 GPUs on July 2. NVIDIA added more cores and improved the tera floating-point operations per second performance in its refreshed versions. The Super lineup also offered a speed boost of an average 15% over the standard versions.
Article continues below advertisement
The chipmaker wanted to take the market share from AMD with its RTX 2060 and 2070 Super GPUs, launched last month. However, AMD reduced the prices of its Navi-based GPUs and took the lead in the discrete GPU market share. AMD has also garnered the CPU (central processing unit) market share from Intel with its new recently launched EPYC Rome chips.
NVIDIA plans to launch its 7 nm GPUs soon. According to a June 5 report by DigiTimes, the company would use Samsung's (SSNLF) 7 nm extreme ultraviolet node for its upcoming GPUs. Reportedly, Samsung plans to start sampling its 7 nm node by the end of the year and would begin volume production by mid-2020.
The road ahead for NVIDIA
NVDA is scheduled to report its second quarter of fiscal 2020 results on August 15. After two consecutive revenue declines in the gaming space, investors could be concerned about the company's growth outlook in the space. Analysts may also be interested in NVIDIA's automotive business, which accounts for just over 5% of its revenue.
Notably, NVIDIA is planning to grow beyond its PC and mobile solutions market. NVIDIA is looking to supply chips to the automotive sector, as customers are increasingly adopting GPUs in the data center and automotive space.
NVIDIA generates high margins from the gaming and data center businesses. Therefore, these margins could help the company invest in future technologies such as artificial intelligence and autonomous driving.
For Q2, analysts expect NVIDIA sales to decline 18.5%. Its earnings could fall 40.9% in the upcoming quarter. For fiscal 2020, analysts expect a YoY decline in sales compared to fiscal 2019's growth rate.
NVIDIA expects its sales to decline 6.49% for fiscal 2020, down from its fiscal 2019 growth rate of 20.6%. The company expects its sales to improve in fiscal 2021 with 19.6% YoY growth.
Analysts' recommendations
Of the 39 analysts tracking NVIDIA, 25 analysts gave the stock a "buy" rating, while 11 rated the stock as a "hold." Only three analysts gave the stock a "sell" rating. The analysts gave NVDA stock an average target price of $182.39, which implies a premium of 18.3% based on its closing price of $154.18 on August 9.