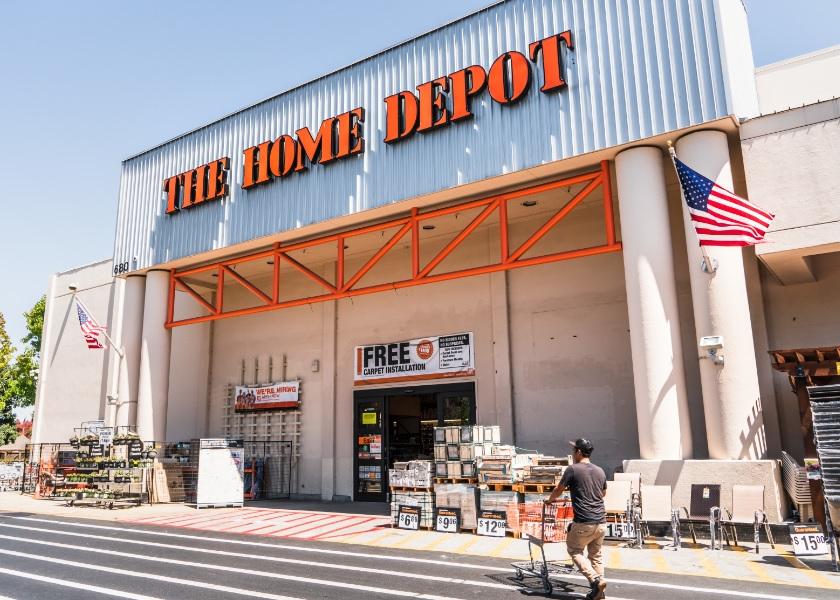 Why Home Depot Is Surging despite Its Gloomy Outlook
By Rekha Khandelwal, CFA

Nov. 20 2020, Updated 2:47 p.m. ET
Today, the Home Depot (HD) reported its results for the second quarter of fiscal 2019, which ended on August 4. The company reported EPS of $3.17, beating analysts' consensus estimate of $3.08. Home Depot's revenue of $30.8 billion for the quarter marginally missed analysts' estimate. Its revenue rose 1.2% YoY (year-over-year), and its comparable store sales rose 3%. Its comparable-store sales in the US rose 3.1%. The lower rise in the company's sales than in its comparable store sales reflected one extra week in fiscal 2018.
Home Depot's average bill amount rose 1.7% to $67.3 in the second quarter. Large transactions of over $1,000 rose 3.7% during the quarter. These transactions represented about 20% of total US sales. The total number of transactions remained flat YoY.
Article continues below advertisement
Outlook for fiscal 2019
Home Depot also updated its outlook for fiscal 2019. The company lowered its 2019 sales growth guidance to 2.3% from its earlier guidance of approximately 3.3%. The company expects lower lumber prices to negatively affect its sales growth. Roughly 8% of the company's revenue comes from lumber sales, which means that lower lumber prices affect its top line.
Home Depot also lowered its comparable store sales growth forecast to 4% from 5% for the year. Lower lumber prices negatively affected the company's comparable sales growth by approximately $340 million in the second quarter.
The company expects the recently announced tariffs to affect consumer spending, which may affect its sales. Additionally, it expects the tariffs to increase its cost of sales by around 2%.
Why Home Depot stock surged
Despite its lower sales growth outlook, Home Depot stock was trading 4% higher as of this morning. In comparison, the S&P 500 Index was down approximately 0.5%. Investors were impressed by the company's strong fiscal 2019 second-quarter performance as well as its EPS growth guidance for 2019. The company reaffirmed its 2019 EPS growth guidance of approximately 3.1%. While it expects its sales to grow less than it had earlier expected, it expects to meet its EPS growth guidance.
Home Depot stock is up roughly 26% year-to-date, outperforming the S&P 500 Index's rise of around 16%.
For the latest coverage on consumer stocks, be sure to read Market Realist's Consumer Sector page.