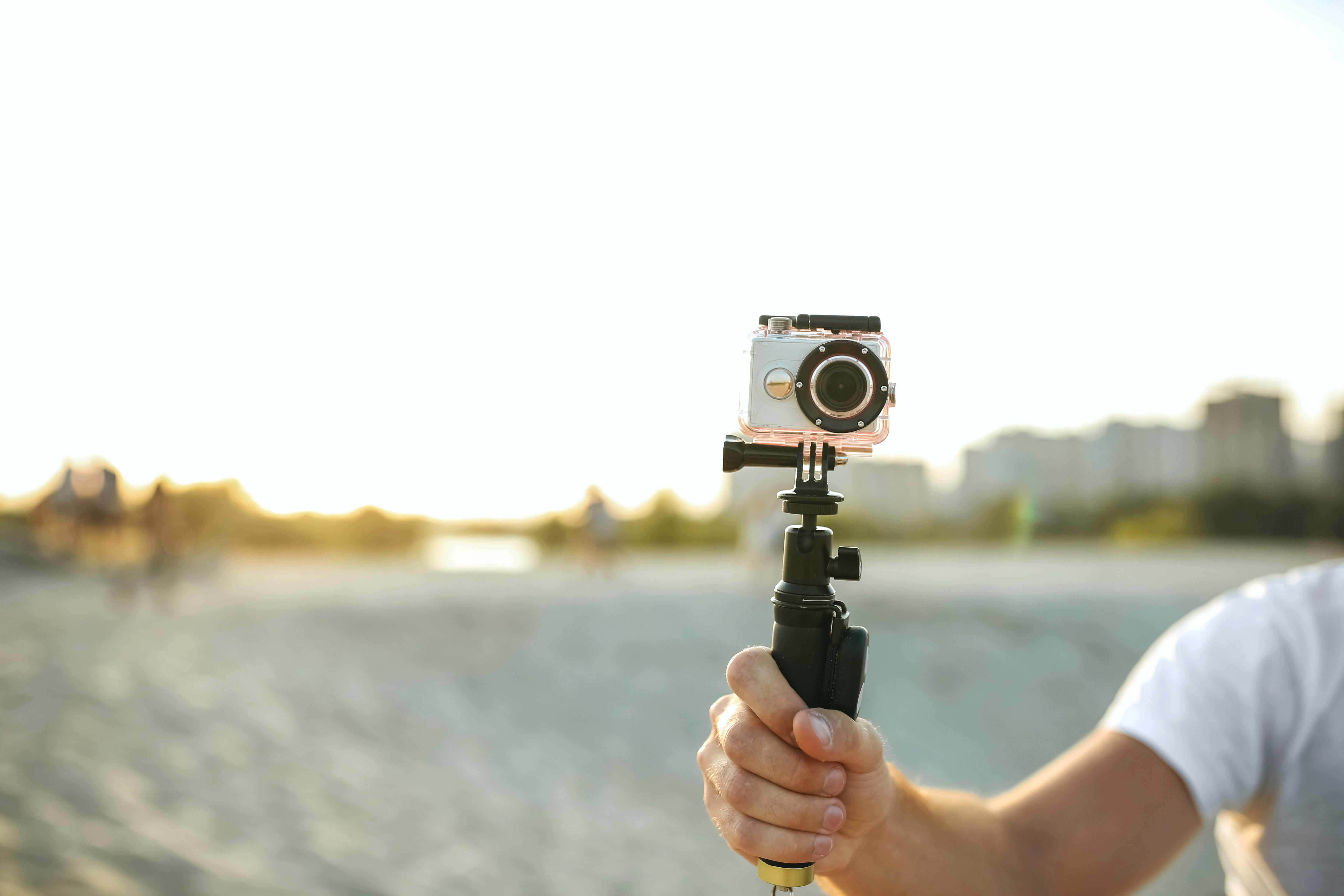 GoPro Stock Falls in the Wake of Its Q2 Results
By Adam Rogers

Aug. 2 2019, Published 12:35 p.m. ET
GoPro (GPRO) stock fell over 12.0% in early market trading today. The company announced its second-quarter earnings results on August 1 after the market closed. It reported revenue of $292.0 million, a rise of 3.0% YoY (year-over-year). GoPro reported adjusted EPS of $0.03.
In the second quarter of 2018, GoPro reported sales of $282.6 million and EPS of -$0.15. Analysts expected GoPro to post revenue of $302.3 million and EPS of $0.04 in the second quarter. GoPro stock failed to beat Wall Street's revenue and earnings estimates, driving its shares down almost 7.0% in after-hours trading yesterday.
GoPro's better-than-expected guidance not only recovered those losses but also drove its shares up 3.4% in premarket trading today. This rally was short-lived, however, and the stock continued to fall once market trading resumed.
On GoPro's earnings call, CFO Brian McGee forecast 2019 sales of between $1.25 billion and $1.28 billion for the company, marginally better than the earlier forecast of between $1.21 billion and $1.24 billion. GoPro expects adjusted EPS of $0.40 in 2019.
Analysts expect GoPro to post revenue of $1.26 billion on EPS of $0.38 in 2019.
Article continues below advertisement
What drove GoPro's revenue up in the second quarter?
GoPro stated that sales were up 9.0% YoY in the second quarter if it excluded revenue from its aerial business, which it exited in 2018. GoPro's HERO7 Black continued to drive its sales and average selling price up in the quarter. CEO Nicholas Woodman stated, "In the second quarter, we also saw higher than expected retail demand for HERO7 Silver and HERO7 White. This demand helped GoPro achieve a significant milestone in the quarter surpassing more than 35 million HERO cameras sold since we launched the first HD HERO in 2009."
GoPro cameras continued to lead global markets. The company accounted for 94.0% of the dollar share in the US in the action camera category, according to NPD Group. The HERO7 Black was the top-selling device by unit volume in domestic markets. The NPD report also stated that GoPro's HERO7 portfolio, its Fusion device, and its 360 camera were the top-selling devices in this category.
Article continues below advertisement
GoPro's strong web traffic growth
GoPro has managed to grow its online retail sales via GoPro.com. Its web traffic rose 22.0% YoY in the second quarter. According to the company, its e-commerce sales rose 55.0% YoY. Its channel inventory is also at reasonable levels due to strong product demand.
The company is banking on the launch of new products in the second half of 2019 to drive revenue. It's also looking to expand the user base for its GoPro Plus subscription service.
Will GoPro stock make a comeback?
GoPro stock raised its revenue and earnings guidance, but it still wasn't enough for Wall Street. GoPro devices are a very niche product. They don't command repeat purchases or upgrades. GoPro has tried launching devices across different price points to drive unit sales, but this has resulted in marginal revenue growth. These devices will find it difficult to gain traction in emerging markets.
GoPro's sales could rise close to 10.0% in 2019, but its revenue growth is again estimated to fall to 1.4% in 2020. Its subscription service now has 252,000 users, indicating annual revenue of $15.1 million, which is too low to excite investors.
GoPro stock has burnt significant investor wealth over the years and is struggling to bounce back despite raising its guidance. It's managed to increase its bottom line, but a decline in marketing expenses will likely continue to affect its sales. There are just too many uncertainties for GoPro investors.