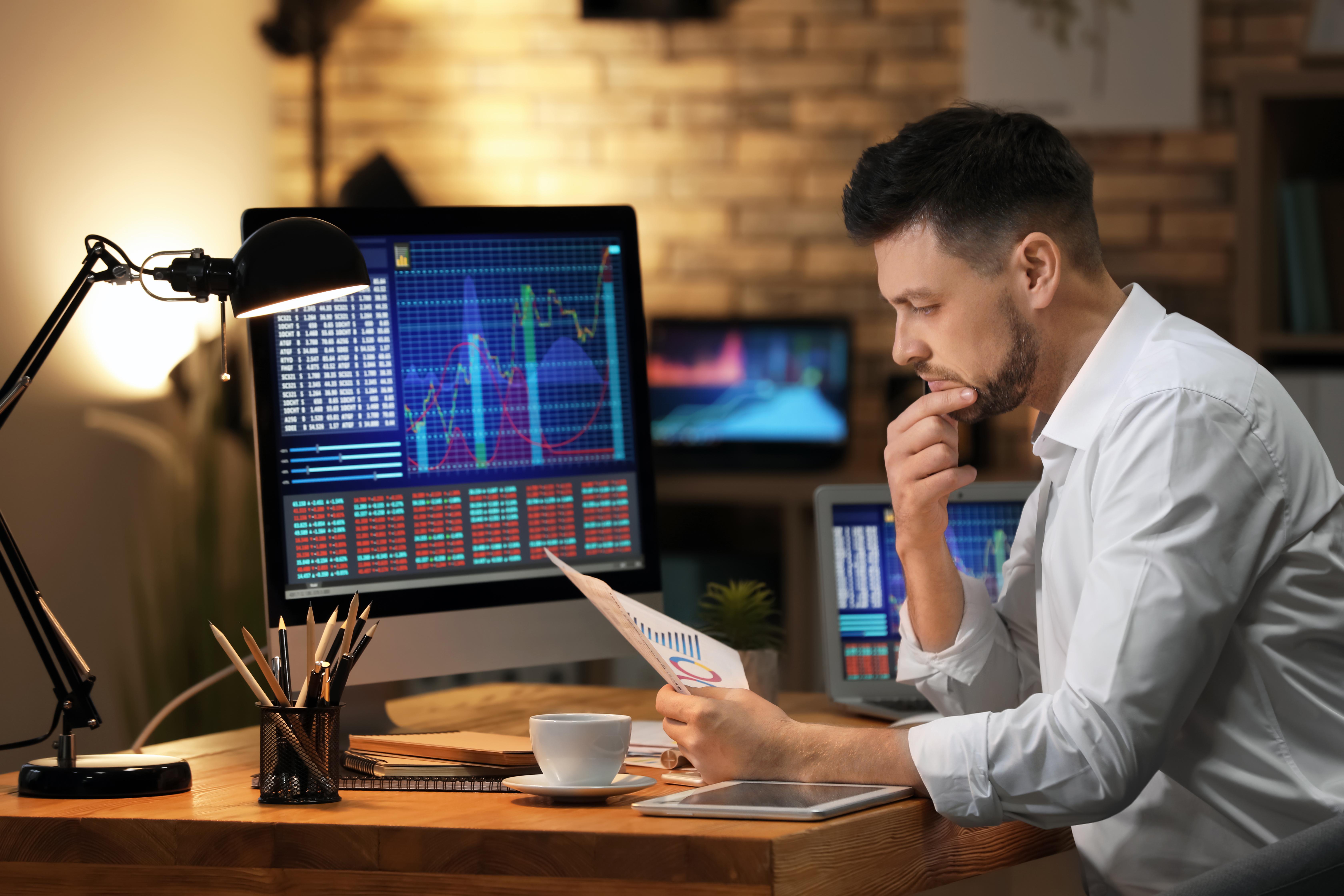 German GDP, China Data, Yield Curve Inversion Spook Markets
By Mohit Oberoi, CFA

Aug. 14 2019, Published 11:08 a.m. ET
German GDP fell in the second quarter. Poor German economic data has ignited recession fears. The Chinese economic data released earlier today also stoked fears of a slowdown. Additionally, the yield curve inversion is worrying the markets.
Article continues below advertisement
German GDP falls
Today, Germany released its second-quarter GDP data. German GDP contracted 0.1% in the quarter. CNN reported that Carsten Brzeski, chief economist at ING, said, "Today's GDP report definitely marks the end of a golden decade for the German economy." The fall in German GDP hasn't totally come out of the blue. We've seen a flurry of poor data points from Europe in general and Germany in particular.
PMIs
Germany's manufacturing PMI has been flashing red for quite some time now. Germany's manufacturing PMI plunged to a seven-year low last month. Phil Smith, principal economist at IHS Markit, said in the PMI release, "After displaying a broadly sideways tendency throughout the second quarter, the PMI tumbled in July to signal a level of weakness in the Germany manufacturing sector not seen for seven years." German investor confidence also fell last month. If July conditions persist, German GDP could contract in the third quarter as well. Technically, a GDP contraction for two consecutive quarters means a recession.
Article continues below advertisement
Calls for stimulus
Economists have called for a stimulus after the fall in German GDP. The ECB (European Central Bank) has already signaled that it's open to further stimulus and easing. However, US President Donald Trump saw the ECB's dovish stance as a tactic to weaken the euro. A weaker euro makes the region's exports competitive. Germany might also consider fiscal stimulus to stop the slowdown.
German GDP: decoding the slowdown
Growth has stalled pretty much globally, and Brexit uncertainty has intensified Europe's and Germany's woes. To add to Germany's troubles, industrial activity has stalled across the world. Manufacturing accounts for almost one-fifth of German GDP. The US-China trade war has particularly hit the manufacturing sector and corporate investments. Lower corporate investments mean lower demand for German capital equipment. Weak imports from China also seem to be affecting Germany. Chinese imports have fallen YoY (year-over-year) in six out of the last seven months.
Article continues below advertisement
Falling car sales
Falling car sales aren't helping German GDP either. Vehicle sales have been particularly weak in China and have fallen YoY for 13 consecutive months. Falling Chinese car sales have negatively affected Germany's Volkswagen. Meanwhile, President Trump has threatened Europe and Japan with automotive tariffs.
China's data has also been weak
Today, China released several data points, including data on its retail sales and industrial production. All the data points were worse than expected. Weak Chinese data and the fall in German GDP are taking a toll on the markets today. The yield curve inversion is further providing fodder to the bears.
US markets opened sharply lower today. The iShares MSCI Germany Index Fund ETF (EWG) is also deep in the red. The Vanguard FTSE Europe Index ETF (VGK) was down almost 2.0% in early trading, while the S&P 500 (SPY) was down roughly 1.5%.