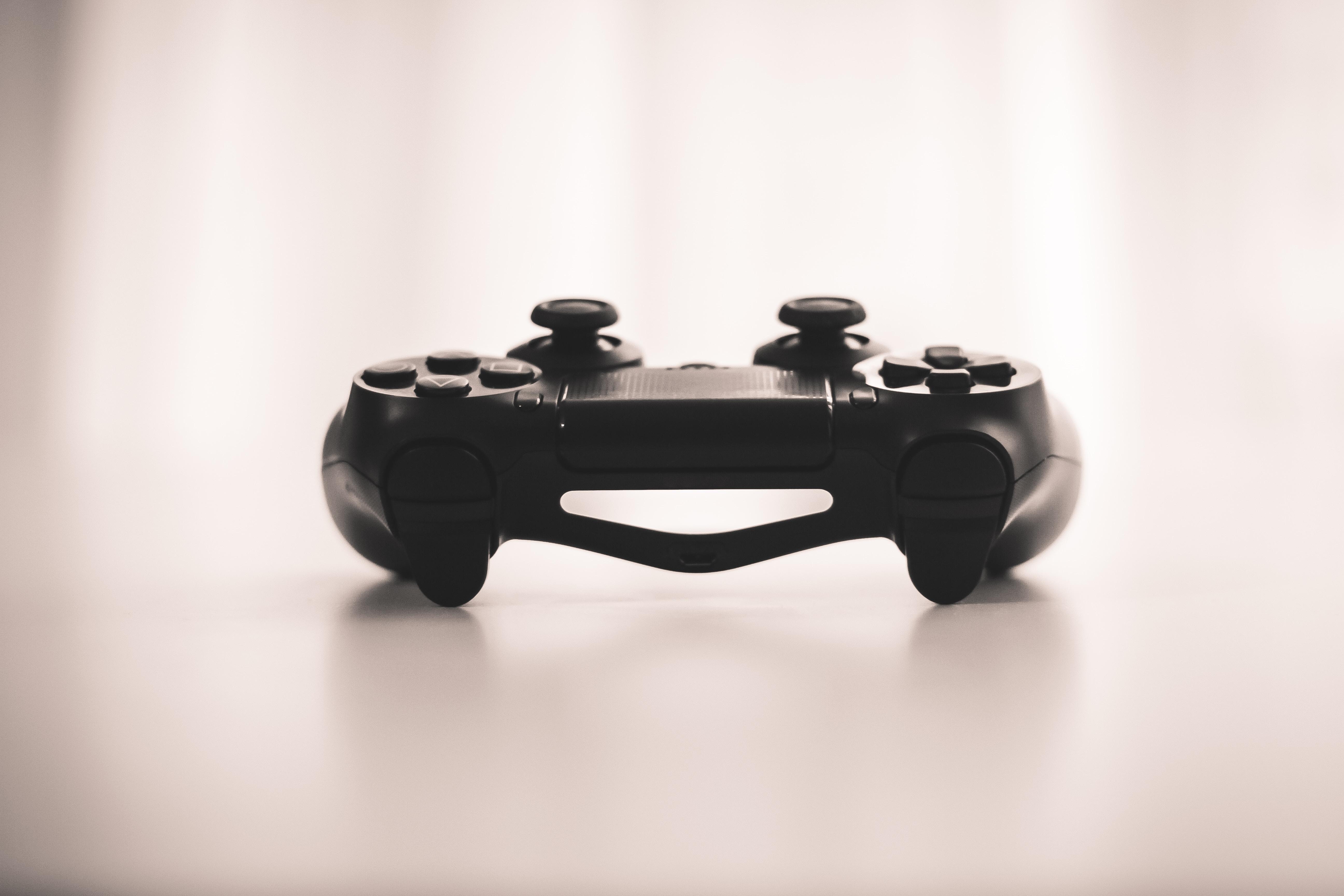 Buckle Up—Gamescom 2019 Is Coming
By Puja Tayal

Aug. 12 2019, Published 2:41 p.m. ET
After the E3 2019 (Electronic Entertainment Expo) in June, gamers are getting ready for the next big gaming event, Gamescom 2019. It's set to be held in Germany from August 20 to 24. Excitement is building as the event's participants are revealed. Among the participants are console makers Sony (SNE), Microsoft (MSFT), and Nintendo (NTDOY), GPU (graphics processing unit) makers Advanced Micro Devices (AMD) and NVIDIA (NVDA), and Google (GOOG) Stadia. Whereas new products aren't often announced at such events, they can offer insights on upcoming games and gaming hardware.
Article continues below advertisement
The state of the video game industry
The video game industry, especially the console market, has been weak this year. It's expected to stay that way, as no new games or consoles have been launched. The two biggest consoles, Sony's PlayStation 4 and Microsoft's Xbox One, are in the seventh year of their product cycles. Whereas NVIDIA has launched its next-generation ray-tracing supported GPUs (graphics processing units), they have failed to pick up due to lack of an ecosystem that supports such advanced technology.
The two console companies are set to launch their next-generation consoles next year. During a technology transition, sales of previous-generation products often slow as consumers hold off for new-generation products.
However, things have started to heat up in the gaming space as cloud giants such as Google Stadia enter the market. Google is tapping a whole new platform of cloud gaming. Next year is set to be big for the gaming industry. And this holiday season is slated to be busy, bringing the new games we'll get a glimpse of at Gamescom 2019.
Article continues below advertisement
Could Sony give more details on the PS5?
At E3, Microsoft teased its next-generation console, Project Scarlett, and announced it would be powered by AMD's chips. However, Sony was surprisingly absent from the event for the first time in E3's 24 years. It is reportedly working on its next-generation console, the PS5.
Could Sony's scheduled attendance at Gamescom mean we'll get a glimpse of the PS5? It launched its last console, the PS4, in November 2013, and released its first teaser for the console in February 2013. However, the new PS5 isn't due until the second half of 2020, which would leave 10–11 months before the launch.
Gamescom may be a little early to tease the PS5, but we should note that Microsoft has already teased its console at E3. This tease could be pressuring Sony to build up excitement for the PS5.
Even if Sony remains silent on the console at Gamescom, its attendance hints it could announce something. The PS4 is in its last year. With under five months left in the year, the clock is ticking for Sony to release its remaining PS4 titles.
According to a PlayStation Europe blog post, Sony plans to unveil a teaser of eleven PS4 titles due to arrive in the second half. Games include Death Stranding and MediEvil, which are exclusive to PS4. There are rumors Sony might offer a peek at The Last of Us Part II.
Nintendo at Gamescom 2019
Microsoft and Sony are preparing to launch next-generation game consoles next year. Before these rival consoles arrive, Nintendo is leveraging the opportunity to maximize its sales. The Japanese company, broadening its Switch portfolio, has already launched Switch Lite. And there are rumors that more launches are to come.
Rumors aside, Nintendo has revealed part of its strategy for Gamescon 2019. The company plans to showcase Luigi's Mansion 3, The Legend of Zelda: Link's Awakening, Astral Chain, and Dragon Quest 11 S, Pokémon Sword, Shield, The Witcher 3, and Mario & Sonic at the Olympic Games Tokyo 2020. Nintendo is also set to host a special Super Smash Bros competition featuring players of last season's Smash Ball Team Cup. These launches could boost Nintendo's sales. It is also looking to tap the Chinese market, where there are strict rules on video games.
What Google Stadia is planning for Gamescom 2019
Until now, high-end graphic gaming required certain gear such as specialized laptops, graphics cards, and consoles. Gaming's increasing popularity is opening new streams, the latest of which being cloud gaming. The concept isn't new—many small companies offer subscription-based cloud gaming. However, the entry of a giant, Google, has changed the scenery.
Google Stadia is slated for launch in November, and excitement is building up. A day before Gamescom, on August 19, Google plans to host a live webcast to walk through the upcoming game titles.