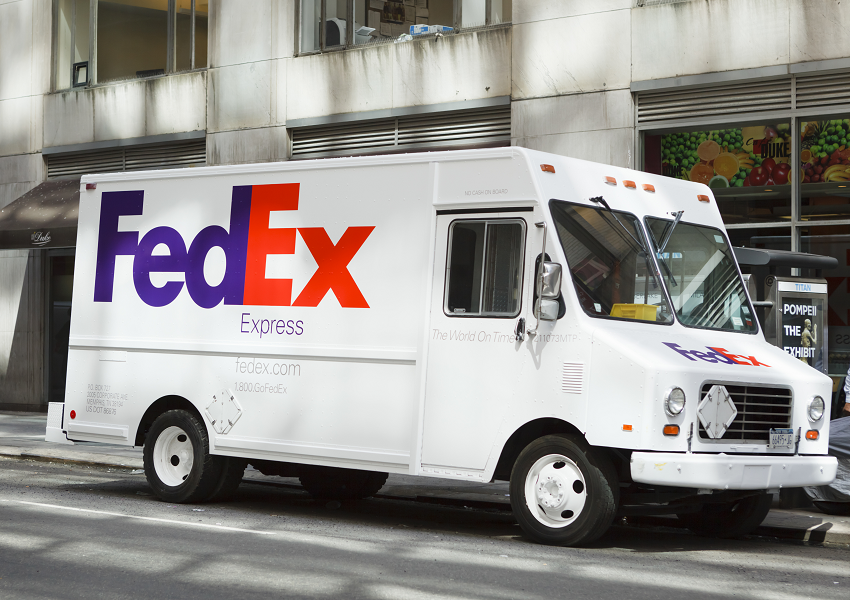 A FedEx Package and a Handgun: China Starts Probe
By Anirudha Bhagat

Aug. 19 2019, Published 10:45 a.m. ET
FedEx (FDX) is facing fresh trouble, with China launching another probe into the company.
China's state media agency, Xinhua News Agency, reported on August 18 that police had seized a FedEx parcel containing a handgun. As per the media reports, a US client sent the package to a Chinese sporting goods company in Fuzhou, Fujian.
The state media revealed that the Fuzhou police are investigating the matter. However, concerned authorities didn't reveal the identities of the sender or receiver—nor did they disclose whether the parcel contained more than one handgun.
In an email reply to Bloomberg, FedEx revealed that the matter in question happened back in June. The company notified the concerned Chinese authorities about the package on June 14. In the email, a FedEx spokeswoman said, "We take this matter seriously, and will continue to fully cooperate."
Article continues below advertisement
FedEx is in the middle of the trade war
FedEx is stuck in the middle of the US-China trade war. The latest addition to its China-related problem came just after the Trump administration blacklisted another major Chinese company. On August 14, the US government banned US companies from doing business with China's largest state-owned nuclear company, China General Nuclear Power Group.
FedEx has been on the Chinese government's radar since the Trump administration blacklisted Huawei Technologies in mid-May. Within a month of the US blacklisting of Huawei, China slapped two probes on FedEx.
On June 1, China charged the company for allegedly rerouting some Huawei parcels and announced that it was starting an investigation. In late June, FedEx made another mistake with Huawei parcels by accidentally returning a package to its shipper. Chinese officials charged FedEx for wrongful delivery and opened a probe into the matter.
FedEx could be the first US company China adds to its own list of unreliables. On June 23, China's Global Times tweeted, "FedEx likely to be added onto #China's 'unreliable entities list' due to its parcel incident on #Huawei product."
Article continues below advertisement
FedEx generates 6% of its revenue from its operations in China. During its fiscal 2019 fourth-quarter results, FedEx stated that the ongoing US-China trade dispute would hurt its fiscal 2020 performance. Moreover, the company's fourth-quarter revenue growth was its slowest in the last 15 quarters. It pointed at the global trade and production slowdown as the main driver of its dismal top line performance.
Stock performance
FedEx has lost nearly 37% of its value in the last 12 months. The one-year fall in its stock is way higher than the fall in the iShares Transportation Average ETF (IYT). The ETF invests in Dow Jones US transportation stocks. It's down 11.2% compared to last year.
FedEx is one of the most beaten-down stocks in the transportation industry. Investors remain worried about its growth prospects due to its back-to-back lackluster quarterly results, global trade slowdown concerns, and uncertainty over a US-China trade deal.
Article continues below advertisement
Additionally, concerns over the rising competitive threat from Amazon (AMZN) have kept investors increasingly cautious. Amazon has been using FedEx's logistics services for many years. However, for the last few years, the e-commerce giant has been aggressively building its own logistics infrastructure. Currently, it has a total air cargo fleet of 70 and boasts over 10,000 delivery vehicles.
The company is reducing its ties with Amazon to focus on the broader e-commerce delivery market. Most recently, it announced that it wouldn't renew its ground delivery agreement with Amazon for the latter's domestic packages. In June, it didn't renew the air shipping Express contract for Amazon's domestic parcels.
FedEx's move makes sense in terms of its strategy of extending business relations with Amazon's main rivals in the US market. The company is reportedly eyeing long-term delivery contracts with other big US retailers, including Walmart and Target. For the last few years, the two companies have been trying to shift their businesses more toward e-commerce.