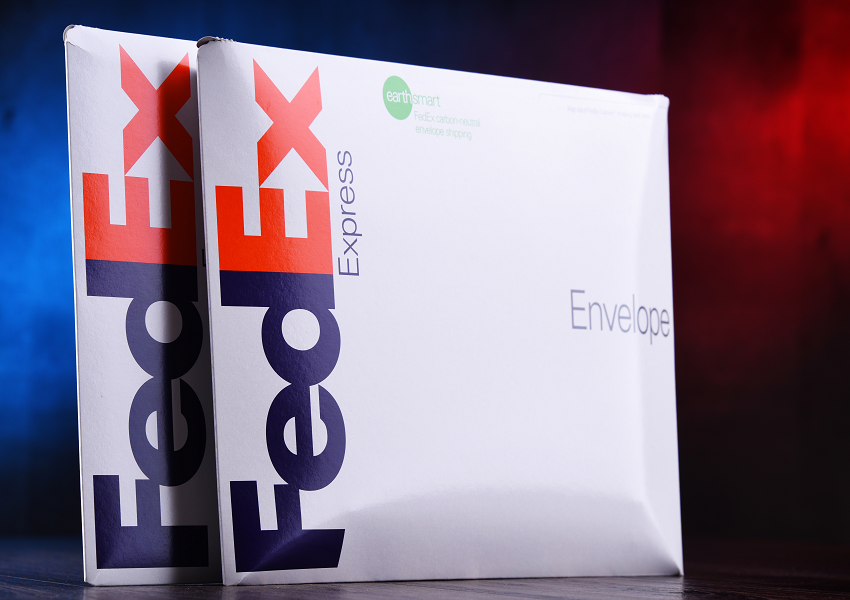 Is FedEx Bill Ackman's Next Investment Target?
By Anirudha Bhagat

Aug. 7 2019, Published 11:28 a.m. ET
FedEx (FDX) stock gained nearly 3% on August 6 on speculation that Bill Ackman's Pershing Square had bought a significant stake in the company. There's been no confirmation from Pershing Square or FedEx.
However, there's a high possibility of the rumors being true, as Pershing Square recently offloaded two big investments, CNBC reported on August 5. The report also states that Ackman has bought a substantial stake in an undisclosed company, representing 12% of its overall portfolio.
The investment fund has closed its positions in United Technologies (UTX) and Automatic Data Processing (ADP). The offloaded companies accounted for approximately 20% of Pershing Square's total portfolio. Therefore, Pershing Square now has substantial funds available for investment.
Ackman's decision to exit UTX came after the company announced a merger agreement with Raytheon (RTN) on June 9. He believes that the merger makes no strategic sense and is extremely concerned about the combination.
Ackman has also made huge profits from his ADP investment. Citing Reuters, CNBC reported that investors had earned over a 51% return, including dividends, through investment in ADP. Pershing Square made $1.2 billion through its investment.
Article continues below advertisement
Ackman is a well-known billionaire activist investor who believes in taking a stake in companies that are doing better for investors. Ackman also pushes for board seats once he acquires a stake in a company. After that, he makes operational changes to achieve long-term growth goals that could lead to shareholder wealth enhancement.
Ackman bets on FedEx's cheap valuation
FedEx's cheap valuation multiple makes it an attractive investment choice. The stock has been in a downtrend for the last year. As of its August 6 closing price of $161.19, the stock has lost nearly 34% of its market value in the last year. FedEx stock is currently trading near the 52-week low of $150.68 it saw on June 3. It's also down 38% from the 52-week high of $259.25 it reached on September 17, 2018.
Article continues below advertisement
The massive decline in FedEx stock over the past 12 months has drastically pulled down its valuation. The stock is currently trading at a one-year forward PE multiple of 10.93x, which is significantly lower than the industry average of 16.66x. Its top competitors also have high valuation multiples. The one-year forward PE multiples of UPS and Forward Air are 15.27x and 19.57x, respectively.
The decline in FedEx stock over the last year is also higher than the fall in the iShares Transportation Average ETF (IYT). The ETF, which tracks the performances of the Dow Jones transportation stocks, has lost 8.9% of its market value. Moreover, major US indexes have higher returns than FedEx. The Dow Jones and the S&P 500 have risen 2.1% and 1.1%, respectively, in the trailing 12 months.
What dragged FedEx stock down?
Lackluster results in three back-to-back quarters have been the primary drivers of FedEx stock's dismal performance. Uncertainty over US-China trade negotiations has also hurt FedEx stock. For the last three quarters, the company has been blaming the ongoing trade war for affecting its business in China. The country accounts for 6% of its total revenue.
Additionally, the company's last financial results were negatively affected by a trade slowdown in the European market. During its fiscal 2019 fourth-quarter earnings results, FedEx disclosed that negative manufacturing output in Germany and Italy had hurt its revenue growth. The company's 2.9% YoY revenue growth in the fourth quarter was the slowest it had been in the last 15 quarters. The stock also took a beating in June after China announced a probe on the wrongful delivery of Huawei Technologies' parcels.
Additionally, investors seemed cautious about FedEx's growth prospects due to Amazon's (AMZN) aggressive approach to enhancing its logistics capabilities. Within a few years Amazon Logistics' inception, it's expanded its cargo fleet to 70 planes, and it owns over 10,000 delivery vehicles.