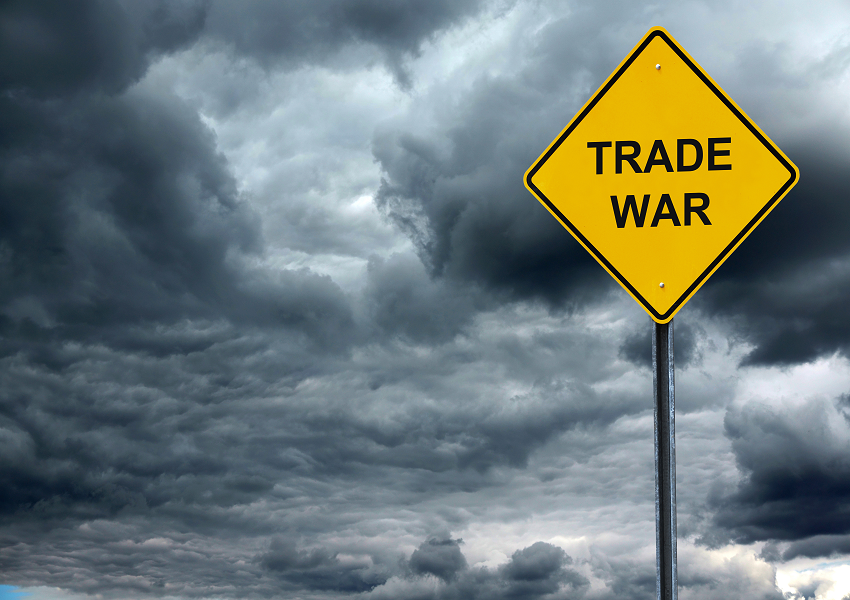 China Counters Trump's Tariff Threat by Devaluing Yuan
By Anirudha Bhagat

Aug. 5 2019, Published 8:32 a.m. ET
As anticipated, China is retaliating against Donald Trump's latest tariff threat, letting its currency fall to a record low. China is known to control its currency rate against major currencies, particularly the US dollar. Daily, the People's Bank of China sets a band for the yuan, allowing it to fall or rise 2%. If the currency exchange rate signals it could move outside this limit, the central bank intervenes.
Article continues below advertisement
The offshore Chinese yuan fell 2.1% this morning to 7.09 per US dollar, crossing the seven-per-dollar mark for the first time in over a decade. The decline came after the PBOC set its daily reference rate at 6.9225 per dollar, the weakest rate since last December, when the central bank set the rate at 6.90 per dollar.
The PBOC's move is seen as protection against Trump's latest tariff threat on Chinese imported goods. A weaker yuan could cushion Chinese exporters against the tariff hike by helping them offer customers better prices than foreign competitors.
US-China trade war
US-China trade tensions escalated last week with Trump's threat of 10% duties on $300 billion in Chinese imports effective September 1. He also warned of raising that tariff to over 25% if China continues to move slowly on trade negotiations. The US government has now levied duties on almost all Chinese imported goods.
Trump has long blamed China's policy for the US's massive trade deficit with the country, which stood at around $378 billion last year. To lower that trade deficit, he wants China to stop providing special subsidies to Chinese state-owned companies and halt intellectual property theft.
Tariffs are one way Trump has been pressuring the Chinese government. When he imposed a 25% tariff on $250 billion in Chinese goods in early May, the Chinese government retaliated by hiking tariffs on $60 billion in US imports.
Article continues below advertisement
Broader markets fall
The US-China trade war could intensify, as neither country appears ready to back down. China's recent retaliation triggered a massive sell-off in global markets today.
The Nikkei 225, Shanghai, and Hang Seng indexes closed 1.7%, 1.6%, and 2.7% lower, respectively, today. Meanwhile, the European FTSE 100, DAX, and CAC all opened more than 1% lower. The Dow Jones, Nasdaq, and S&P 500 were all trading more than 1% down this morning. Companies with higher business exposure to China could see their stock fall drastically today.
China is the third-largest market for Apple's (AAPL) iPhones after the US and Europe. Similarly, the country accounts for almost 25% of Boeing's (BA) overall commercial aircraft deliveries. Caterpillar's (CAT) sales exposure to China is between 5% and 10%, and global logistics giant FedEx (FDX) generates about 6% of its total revenue from China.
Last week, the Industrial Select Sector SPDR (XLI) and the Technology Select Sector SPDR (XLK) ETFs fell 3.4% and 4.3%, respectively. XLI invests in S&P 500 industrial stocks, while XLK has exposure to S&P 500 technology stocks.