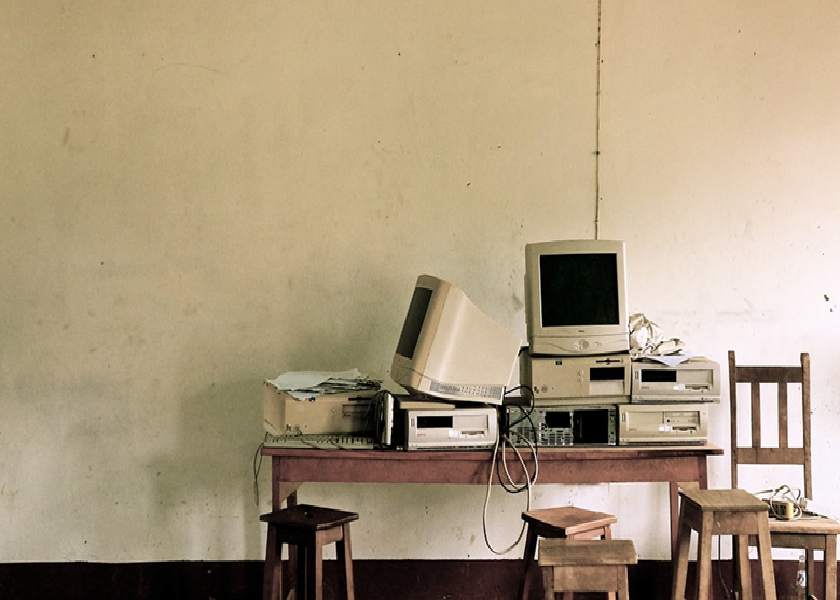 Can Cisco Beat Q4 Estimates amid Trade War Fears?
By Sophia Nicholson

Aug. 13 2019, Updated 8:42 a.m. ET
Cisco Systems (CSCO) is scheduled to release its earnings for the fourth quarter of fiscal 2020 on Wednesday after the market bell. Notably, the company has been delivering a strong performance despite trade war concerns.
Article continues below advertisement
Cisco to report fourth-quarter earnings
Cisco Systems beat analysts' earnings estimates for the past seven consecutive quarters. Cisco's revenues have also been growing on a YoY basis for the past six consecutive quarters. Analysts and investors are bullish on the upcoming quarter.
Cisco stock closed down 1.7% on Monday to $51.54. However, the stock has generated stellar returns this year. The stock has gained 21.4% YTD (year-to-date) as of Monday. In comparison, the S&P 500 rose 15.01% during the same period. Cisco has also been performing well above its peers. GoPro stock has grown marginally by 0.24% YTD. However, Ericsson and Juniper shares fell 1.82% and 5.32%, respectively.
Cisco's fourth-quarter expectations
During the third-quarter results, Cisco forecasted strong sales and earnings growth for the fourth quarter. The company expects its revenues to grow 4.5% to 6.5% YoY (year-over-year). Cisco also expects its adjusted EPS to be $0.80–$0.82 in the fourth quarter. In the same quarter the previous year, the company's revenues grew 5.85% YoY, while the EPS was $0.70. Analysts expect Cisco's fourth-quarter earnings to increase more than 16% to $0.82 per share on 4.2% higher revenues of $13.4 billion.
The company also expects its adjusted gross margin rate to be 64%–65%. The adjusted operating margin will likely be 31%–32%.
Article continues below advertisement
What could impact Cisco's earnings?
We think that Cisco will report YoY earnings growth in its fourth-quarter results due to higher revenues and margins. The company's earnings will also benefit from share buybacks. Cisco has been paying dividends to its shareholders. The company revamped its existing products and added new software and services to boost its growth momentum. Cisco has also been working to make its offerings suitable for corporations' networking and computing needs.
The company's expansion in the fast-growing security market will likely benefit its fourth-quarter results. The company expects double-digit growth in the security business due to its strong security offerings. Cisco shifted its focus to new growth areas, like software, which increased the growth momentum. The company focused on cloud computing amid the slowing demand for its routers and switches.
Cisco launching the subscription-based WiFi 6 access points and Catalyst 9600 campus core switches are other tailwinds. They will help expand the company's enterprise networking portfolio.
Article continues below advertisement
Trade war concerns and other headwinds
Despite the positives, investors think that the ongoing trade war with China could weigh on tech spending. Earlier this month, NetApp (NTAP) revised its fiscal guidance after warning about a slowdown in tech spending. NetApp blamed the US-China trade war and other global uncertainties for the slowdown. NetApp is scheduled to report its results for the first quarter of fiscal 2020 on Wednesday. The company thinks that its revenues could fall below the expectations.
On August 1, President Trump tweeted that the US would impose a 10% tariff on the remaining $300 billion worth of Chinese imports starting in September.
Cisco, which has diversified its product and services portfolio, seems to be prepared to deal with the upcoming tariffs. The company has been moving its manufacturing locations from China to mitigate the impact of the tariffs. Therefore, the company doesn't expect any significant impact on its operations due to the trade war.
Cisco's earnings will likely grow 18.4% YoY in fiscal 2019 compared to 8.8% in fiscal 2018. For fiscal 2020, analysts expect Cisco earnings to slow down and increase 10.9%. For fiscal 2019, analysts expect a YoY sales growth of 5.1% compared to the growth rate of 2.76% in fiscal 2018. However, analysts expect a sluggish sales growth rate of 3.76% in fiscal 2020.
Analysts' recommendations
Among the 29 analysts tracking Cisco Systems, 18 recommended a "buy," while 11 recommended a "hold." None of the analysts recommended the stock as a "sell." The analysts gave an average target price of $58.91. The average target price implies a premium of 14.3% based on the closing price of $51.54 on Monday.